African Heritage Cultural Arts Center Presents THE OPPONENT
Performances will run three weekends for 10 shows: Thursday, Oct. 6 through Sunday, Oct. 23, 2022.
The African Heritage Cultural Arts Center presents "The Opponent," written by Brett Neveu. Performances will run three weekends for 10 shows: Thursday, Oct. 6 through Sunday, Oct. 23, 2022, at the Center's Wendell A. Narcisse Performing Arts Theater at 6161 N.W. 22nd Avenue, Miami, Florida 33142. Tickets range from $25-$30 and are available at www.AHCACMiami.org.
Directed by Lowell Williams, "The Opponent" looks at the hardscrabble world of boxing from the perspective of a small-time boxing gym owner, the seen-it-all-and-then-some Tremont "Tre" Billiford (Enrique Galan) and a young up-and-comer, the charismatic and fast-moving Donell Fuseles (Kedar Myers).
The play explores difficult truths revealed as questions of loyalty, dreams deferred, and fractured losses that become unearthed. Tensions quickly rise between the two broken men as both accuse the other of causing the failures that define their lives while approaching the inevitable fight that will ultimately prove who truly is the champ.
"The Opponent" marks the first professional theatrical production since the pandemic halted productions produced by the Center. The last professional production was Charlayne Woodard's "Pretty Fire" in 2020.
Marshall L. Davis, managing director at AHCAC, welcomes audiences back, stating, "We are delighted to bring professional theater back for South Florida audiences. This play promises to keep patrons entranced by its stunning performances."
Davis adds that "The Opponent'" was selected as it furthers the Center's mission. "Our goal is to highlight local talent and provide another opportunity to share unique stories rooted in diversity - and hope."
Tickets may be purchased at www.AHCACMiami.org. The general admission ticket price is $25. The official opening night and reception is Saturday, October 8, 2022, at 7 p.m., and is priced at $30.
For additional information, call the Center at: 305-638-6771. The box office opens an hour before show time, and the house opens 15 minutes before show time. Discount rates for groups are available.
The play contains language that is inappropriate for young audiences. "The Opponent" contains some material that may be unsuitable for children under 14 years old. Parental accompaniment is recommended.
It is policy of Miami-Dade County to comply with all of the requirements of the Americans with Disability Act. The facility is accessible. To request materials in accessible format and or/accommodation to attend an event at the African Heritage Cultural Arts Center, please contact Gloria Wilkins at 305-638-6771 or ahcac@miamidade.gov, at least five days in advance to initiate your request. TTY users may also call 711 (Florida Relay Service).

| | |
| --- | --- |
| Vote Now for the 2022 BroadwayWorld Miami Metro Awards | |
| voting ends in | |
More Hot Stories For You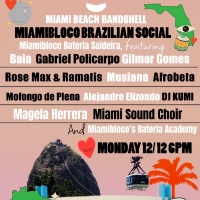 Gabriel Policarpo, Gilmar Gomes, Mauricio Baia & More to Perform at Miamibloco Brazilian Carnaval Social

December 6, 2022

Miamibloco will bring the spirit of Carnaval to Miami during its second Brazilian Social, taking place on Monday, December 12th, at the Miami Beach Bandshell. The event will take place from 6 pm-10 pm.
---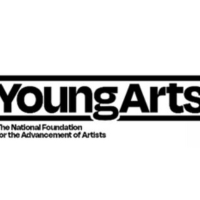 YoungArts Announces 2023 Winners

December 6, 2022

YoungArts has announced the 2023 YoungArts award winners— 702 of the most accomplished young visual, literary and performing artists from across the country. YoungArts award winners join a distinguished community of artists and are offered creative and professional development support throughout their careers.
---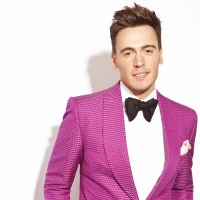 Broadway & TV Star Erich Bergen Headlines Immersive New Year's Eve At The Wick

December 5, 2022

The Wick Theatre and Museum Club is going global this New Year's Eve! The recently redesigned venue will offer an incomparable celebration to ring in 2023. From an immersive international dining experience to a concert by Broadway, film, & TV star Erich Bergen, this extravaganza will impress Father Time!
---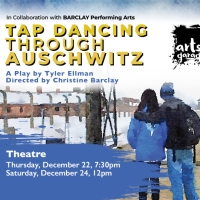 Arts Garage Issues Public Statement By Playwright Tyler Ellman On Antisemitism & The Holocaust

December 5, 2022

Marjorie Waldo, President & CEO of Arts Garage, has issued a public statement on antisemitism and the Holocaust by playwright Tyler Ellman, who's play Tap Dancing Through Auschwitz will be presented at Arts Garage on December 22 and 24.
---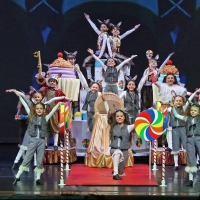 MOUSE KING Will Return to South Miami This Month

December 3, 2022

The scintillating MOUSE KING is set to make its ninth consecutive holiday run at The Mandelstam Theater. Conceived by Sesame Street and Jim Henson Company veteran Noel MacNeal, and the award-winning singer-songwriter and prolific composer of children's musical theater Jim Camacho, MOUSE KING is a spellbinding musical that reimagines the famed story of The Nutcracker as told by the nutcracker's adversaries - the mice.
---