BWW Feature: SWEENEY TODD TICKETS GO ON SALE! at Some Theatre Company
Attend the tale of Sweeney Todd - and that you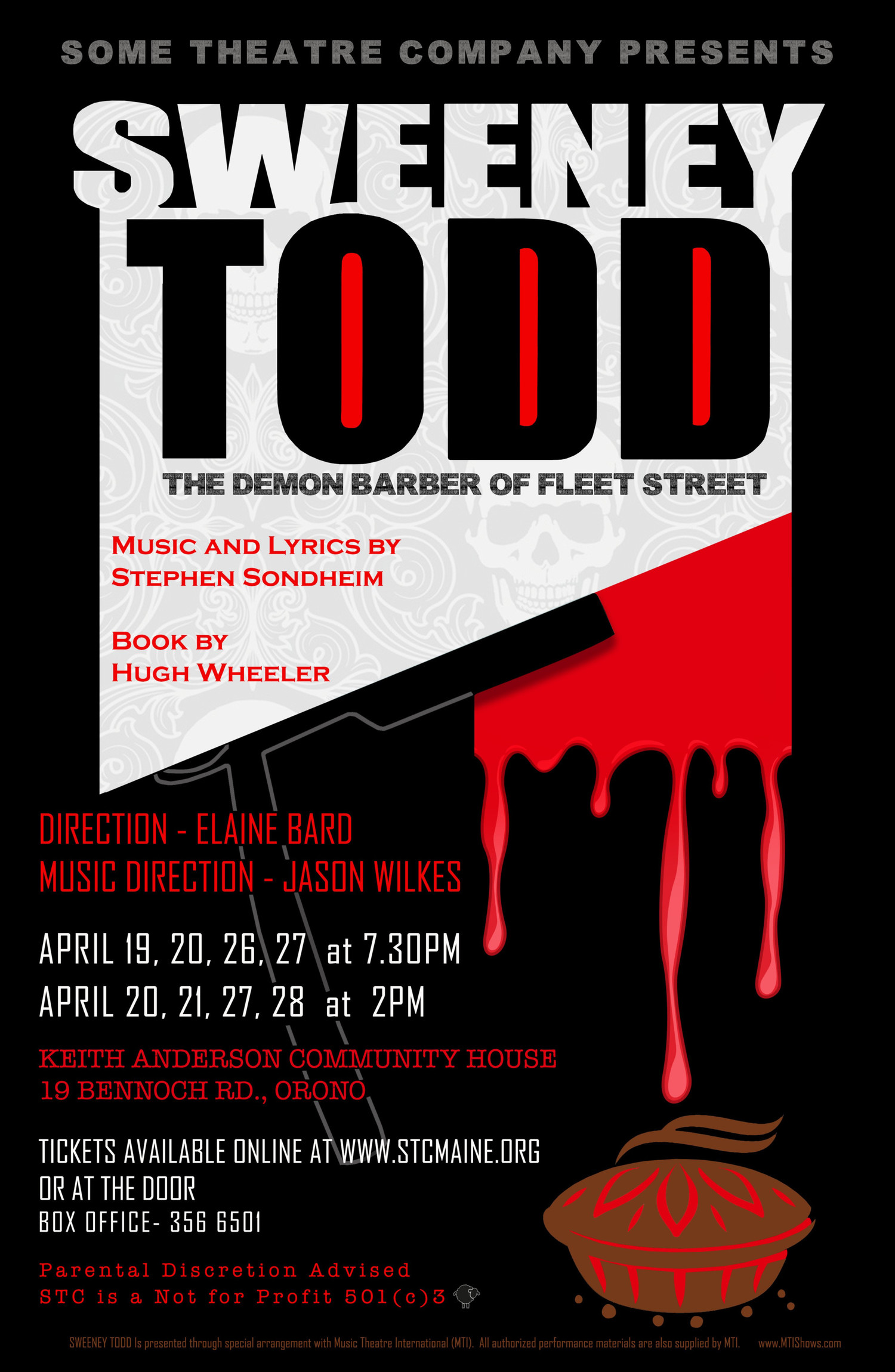 can this April in Orono!
Tickets went on sale today for Some Theatre Company's riveting production done 3/4 in the round.
"Sweeney Todd: The Demon Barber of Fleet Street" is a macabre musical masterpiece with music and lyrics by Stephen Sondheim and book by Hugh Wheeler. It is based on the 1973 play by Christopher Bond.
Sweeney Todd (played by Chad Moores), formerly known as Benjamin Barker, is exiled to Australia by corrupt Judge Turpin (Jason Wilkes) on trumped-up charges. The Judge, aided by his assistant, Beadle Bamford (Will Stecher) take advantage of the situation in order for the Judge to fill his lustful desires.
Fifteen years on, returning to London alongside young sailor, Anthony Hope (Paul Allen), Todd seeks out his wife, Lucy (Silvia Baxter) and daughter. When he arrives at his former home, he sees it is now a dingy pie shop owned by the widow, Mrs. Lovett (Kelly Sheetz). Todd soon learns that his wife poisoned herself and his young daughter, Johanna (Mikayla Burridge), has become the Judge's the ward, the very judge who exiled him those fifteen years prior
Lovett, recognizing Todd, encourages him to reopen his barber shop in her upstairs room and as time moves on they discover they have mutually profitable needs: a compulsion to seek revenge on those who wronged him, and a demand for cheap fresh meat.
Situations ensue when romance blooms between Anthony and Todd's estranged daughter, and Todd deals with a blackmail scheme dreamed up by a rival barber, Pirelli (Kate Hall), along with suspicion from Lovett's assistant Tobias Ragg (Quinn Bard)
Supported by an outstanding ensemble - Christy Bruton, Heather Crooker, Jake Sherburne, Negina Lowe, Dannin Scher, Jessica Weiner, Nick Newman, Ferris Bard, Alex Bourgon.
Tickets are now on sale - https://sweeneystc.brownpapertickets.com/

For more info - www.stcmaine.org