BWW Feature: BUT I'M A CHEERLEADER: THE MUSICAL at The Other Palace Theatre London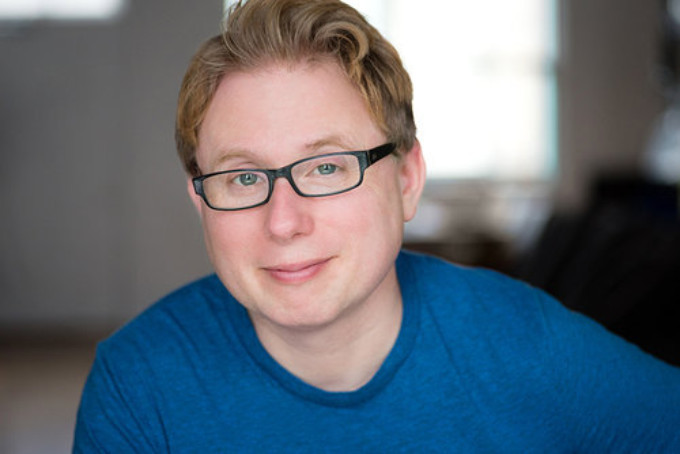 Madison's Andrew Abrams, Capital City Theatre's Artistic Director, travels to London to workshop BUT I'M A CHEERLEADER: THE MUSICAL, for which he wrote the music.
BUT I'M A CHEERLEADER: THE MUSICAL has been selected by the MTFestUK for it's inaugural showcase of new musicals.
BUT I'M A CHEERLEADER: THE MUSICAL, with book and lyrics by Bill Augustin and music by Andrew Abrams, based on the 2000 Lionsgate cult motion picture, will be part of the "Taster Menu" of new musicals in the inaugural MTFestUK, created and produced by Paul Taylor-Mills at The Other Palace theatre in London February 11-23 and will be directed by Gordon Greenberg.
Thanks to a stellar cast, the show sold out in minutes. The cast includes Carrie Hope Fletcher (Heathers), Bront' Barb' (Beautiful - National Tour) Olivier Award-winner Matt Henry (Kinky Boots), Jodie Jacobs (Unexpected Joy), Jamie Muscato (Heathers), Stephen Hogan (Merrily We Roll Along), Ben Forster ("Superstar," Rocky Horror Show) and Luke Bayer (Everybody's Talking About Jamie)
A developmental workshop of the musical had a sold-out run at New York Musical Theatre Festival in 2005, receiving the Audience Award for Best New Musical. The New York Times praised the show, saying "...the show's central triumph is its lovely, utterly uncynical portrait of youth on the verge of sexual awakening. "But I'm a Cheerleader" radiates authentic innocence, and that is very cheering indeed."
Abrams loves the idea of fostering new talent, new writers. "One of our goals at Capital City Theatre is to eventually be able to produce new work and workshops."
BUT I'M A CHEERLEADER: THE MUSICAL has garnered much attention over the years and Abrams hopes that through this showcase, a producer will jump on board and want to take it to the next level.
BUT I'M A CHEERLEADER: THE MUSICAL is the story of Megan, an all-American high school cheerleader who has the perfect life. That is, until she finds out her friends and family suspect her of being a lesbian and send her packing to 'True Directions,' a rehabilitation camp to set her straight. It is at this camp, under the strict tutelage of headmistress Mary Brown that Megan meets Graham, a sexy tomboy who shows her exactly what her 'true direction' is. Hilarious, irreverent and full of heart, But I'm A Cheerleader: The Musical is a quirky coming-of-age comedy about sexual awakening and self realization.
The 2000 Lionsgate motion picture had a story by Jamie Babbit, a screenplay by Brian Wayne Peterson and was directed by Jamie Babbit. The cast featured RuPaul Charles, Clea Duvall, Natasha Lyonne, Cathy Moriarty, and Michele Williams.
MT Fest UK is a two-week festival of new musical theatre at The Other Palace from Monday 11 to Saturday 23 February 2019. The festival will present new work by both emerging and established writers, as well as programming talks and concerts from some of the most celebrated performers, writers and producers currently working in musical theatre. All tickets to events and performances are between '10-15.
Tickets for all MT Fest UK events are on sale now. For further information on the full program, visit www.mtfestuk.co.uk