Photo Flash: Top Scottish Playwright Joins Pepperdine Students for Edinburgh Fringe Project
A leading Scottish playwright has arrived in Malibu to work with Pepperdine University theatre students on a hard-hitting production that will have its world premiere at the Edinburgh Festival Fringe.
Davey Anderson, known for his work with the National Theatre of Scotland and many others, is spending a week with 18 students and key theatre department staff.
Their time will be spent developing the script of The Abode, Anderson's new play focusing on the fate of a young American misfit seduced by the Alt-Right.
The university, through its Pepperdine Scotland exchange program, has an outstanding track record of collaborating with renowned Scottish theatre professionals to create award-winning productions.
Students covet the chance to be involved in the projects because they provide exceptional experience that can greatly benefit their future careers.
Anderson said: "I have a long-held fascination with American culture, so it's a real pleasure to be part of Pepperdine's transatlantic collaboration for 2018.
"I have been very much looking forward to this week as it is such an opportunity for us to explore and develop the script, with creative input coming from everyone involved.
"Pepperdine Scotland has earned itself an excellent reputation for tackling important contemporary social issues in a compelling way. The Abode is a hard-hitting story that we hope will build on this tradition."
The play's director is Cathy Thomas-Grant, Divisional Dean of Fine Arts, who heads the Pepperdine Scotland exchange and has served as director of Pepperdine's endeavors in Scotland since 2000.
In 2016 she directed Pepperdine Scotland's Fringe production The Interference, which won a Scotsman Fringe First and Broadway Baby Bobby Award and was later staged at the Hollywood Fringe.
Thomas-Grant said: "The Edinburgh Fringe is the world's biggest arts festival and being part of it is a remarkable experience for our students.
"We are privileged to have Davey Anderson on board-it's a tremendous opportunity for our students to work with a much-admired Scottish playwright and to help create a cutting edge production that addresses important themes about society in America and worldwide."
The play, which has echoes of Orpheus and the Underworld, is an attempt to understand how far-right political groups entice and recruit new members, and how their influence on the global stage has come to the fore so rapidly.
Christopher Jerabek, freshman, said: "I am so excited to be working with Davey Anderson on such a significant piece of theatre. It is rare for undergraduate students to receive such a great opportunity to tackle a global issue like the Alt-Right, and present it to the demographics that need to hear it. I look forward to seeing where this production goes, not just as a work of theatre but as a part of the justice movement it embodies."
This year members of the university's media production major will be involved as well, creating a documentary about the project.
The theatre school students will travel to Scotland in July where they will visit the Highlands learning about the country's history, languages, and culture. They will also spend time working on the play in Glasgow and Edinburgh. The play will then be staged at the Fringe during the first half of August.

Playwright Davey Anderson Visits Pepperdine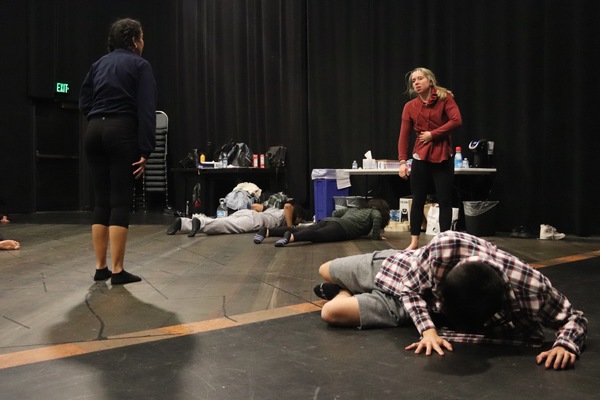 Playwright Davey Anderson Visits Pepperdine

Playwright Davey Anderson Visits Pepperdine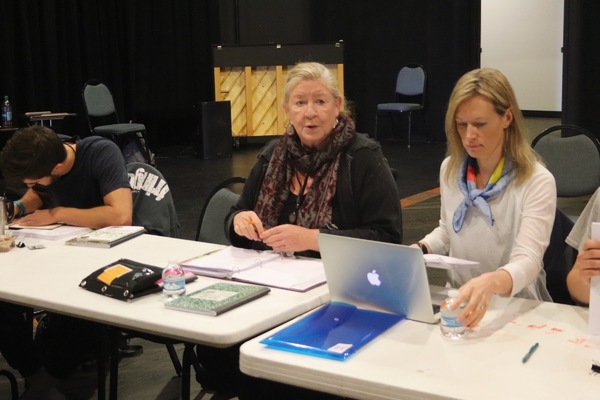 Playwright Davey Anderson Visits Pepperdine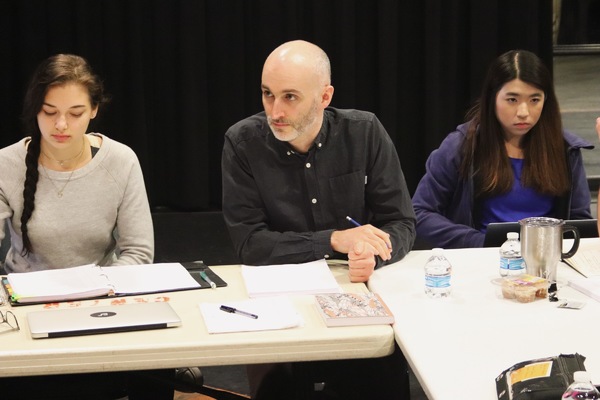 Playwright Davey Anderson Visits Pepperdine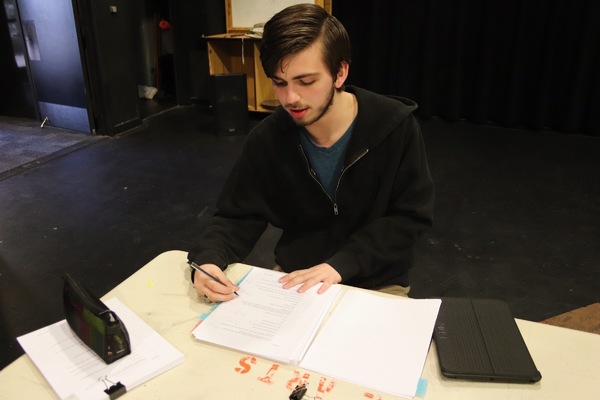 Playwright Davey Anderson Visits Pepperdine

Playwright Davey Anderson Visits Pepperdine