Photo Flash: Barton G. Celebrates 10th Anniversary with UPTOP AT BARTON G and Launches New LA Restaurant
Twenty years into a South Florida presence that has seen him evolve from a creatively brilliant events impresario into a revered restaurateur/hotelier and corporate entrepreneurial powerhouse, Barton G. Weiss will kick it up a notch with the announcement that in early January 2013, a new Barton G. The Restaurant will openat 861 North La Cienega Boulevardin West Hollywood, Los Angeles. 
Marking the fourth of his uniquely themed restaurants, which include Barton G. The Restaurant on South Beach's West Avenue, Prelude by Barton G. in Miami's Adrienne Arsht Center for the Performing Arts, and The Dining Room at The Villa by Barton G. (the former Versace Mansion), Barton G. The Restaurant in Los Angeles will carry the additional culinary power of the acclaimed Jeff O'Neill as Executive Chef.
Currently marking the 10th anniversary of his signature Miami Beach restaurant, on Thursday, November 15 Weiss will unveil his newest event space, UpTop at Barton G., a handsomely designed area with a terrace overlooking the garden on the second floor of Barton G. The Restaurant at 1427 West Avenue. 
Available for special occasions, the 120-seat UpTop will offer a variety of entertaining possibilities with additional amenities and culinary opportunities. At the same time, patrons of the original Barton G. The Restaurant will experience a redesigned lounge and a Fall/Winter menu that will introduce new dishes reflecting the surprising, colorful and innovative cuisine that has made the name of Barton G., his cadre of restaurants and social and corporate events internationally famous. 
Located along West Hollywood's famous "restaurant row," Barton G. The Restaurant in Los Angeles will feature a sleekly modern design and a menu created by renowned Chef Jeff O'Neill. 
Having worked at such esteemed restaurants as Le Cirque, Charlie Palmer's Aureole, Daniel Boulud's Daniel and as Sous Chef alongside Eric Ripert's Le Bernardin, O'Neill later relocated to Palm Beach to open L'Escalier at The Breakers which during his five-year tenure was awarded the prestigious Five Star Five Diamond Award. Moving on to a four year run as Executive Chef at the Trump Family's Mar-A-Lago, O'Neill accumulated high profile awards including Starchefs 2008 Rising Star Award,  Starchefs Best Dish of 2008, and the Six Star Diamond Award from the International Academy of Hospitality Arts and Sciences.
O'Neill, who is also Executive Chef of The Dining Room at The Villa by Barton G., is anticipated to bring to the diners of Los Angeles a personal style, refined sensibility and an innovative culinary technique which will undoubtedly complement the playful, imaginative gastronomic style that for twenty years has defined the Barton G. experience. 
Further information is available by calling, 305-576-8888 or visit www. Bartong.com


Barton G. Weiss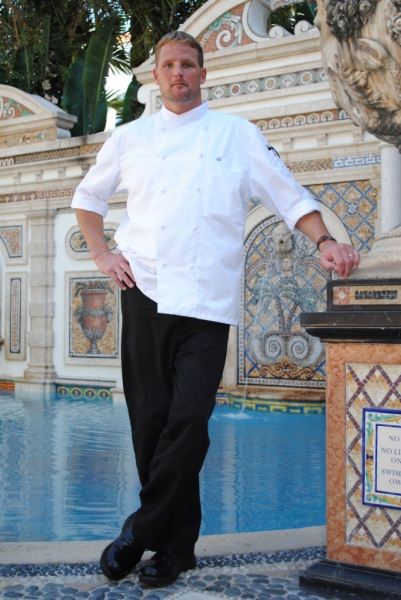 Chef Jeff O'Neill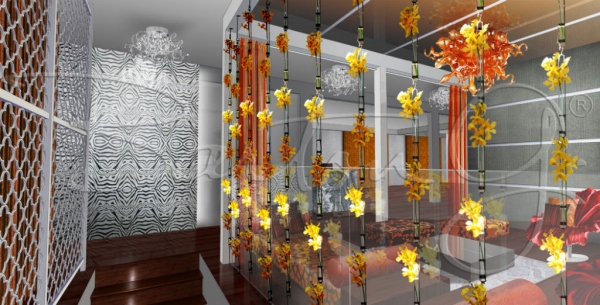 Up Top at Barton G.The Restaurant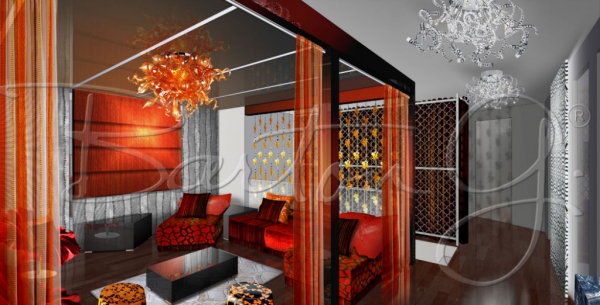 Up Top at Barton G.The Restaurant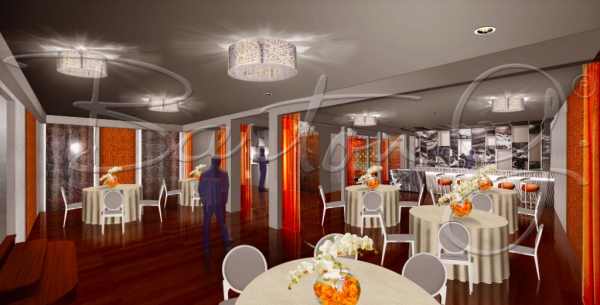 Up Top at Barton G.The Restaurant