Oceanside Theatre Company Presents MIRACLE ON 34th STREET
Oceanside Theatre Company (OTC) to present MIRACLE ON 34th STREET, the second show in their 2017/2018 Season. The production is directed by Heather Reba with musical direction by Noelle Marie Kerr . OTC performs at the Brooks Theatre in Oceanside.
Based on the 1948 Lux Radio broadcast, MIRACLE ON 34TH STREET, the Holiday classic comes to the OTC stage! A man calling himself Kris Kringle fills in for an intoxicated Santa in Macy's annual Thanksgiving Day parade and proves to be such a hit that he is soon appearing regularly at the chain's main store in midtown Manhattan. When Kringle surprises customers and employees alike by claiming that he really is Santa Claus, it leads to a court case to determine his mental health and, more importantly, his authenticity.
The cast of MIRACLE ON 34TH STREET includes: Rae Henderson, Ben Williams, Tom Brault, Catalina Zelles, John McCoy, Ted Leib, Lucas Goodman, Vanessa Gerads, Wyatt Andersen, Annika Heieck, Julianne Cheng, Leila Falker, Naima Falker, Samantha Gerads, Ellie Plette, Kaileya Quindoy & Sarah Wood
MIRACLE ON 34TH STREET features a children's choir and is appropriate for the entire family. Tickets are $19. $15 for Seniors/Military. $9 for children. It runs on the following dates.
Friday, December 15th - 7:30pm
Saturday, December 16th - 2pm & 7:30pm
Sunday, December 17th - 2pm
Friday, December 22nd - 7:30pm
Saturday, December 23rd - 2pm
Saturday, December 23rd - 7:30pm
For tickets and more information - www.oceansidetheatre.org or call 760-433-8900
More Hot Stories For You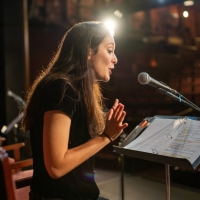 Ensemble Theatre Company Is Accepting Applications For 6th Annual Young Playwrights Festival

November 29, 2022

Ensemble Theatre Company, Santa Barbara's professional theater, is now accepting applications for its 6th Annual Young Playwrights' Festival for aspiring writers aged 14-19.
---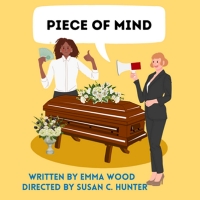 Write Act Rep Presents the World Premiere of PIECE OF MIND At The Brickhouse Theatre, Opens December 10

November 28, 2022

PIECE OF MIND, a play by playwright Emma Wood, will be performed by Write Act Rep from December 10th, 2022 – January 29th, 2023, at the Brickhouse Theatre in North Hollywood. Produced by Write Act's award-winning creative team members: Producing artistic director John Lant, producer Tamra Pica with play direction by Susan C. Hunter.
---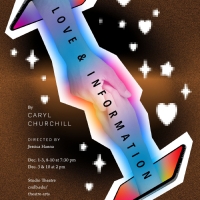 California Repertory Company Presents LOVE & INFORMATION

November 28, 2022

Be prepared for a kaleidoscopic exploration of a world full of chaos, alienation, and miscommunication in Love & Information, written by Caryl Churchill and directed by Jessica Hanna, which will open at the CSULB Studio Theater on Thursday, December 1st, at 7:30 p.m. Performances will continue through Saturday, December 10th at 7:30 p.m.
---
World Premiere Of A MOMENT to Open At Little Fish Theatre in December

November 28, 2022

What begins as an awkward exchange slowly transforms into a night that will change the course of both of their lives. Audiences will love the funny and vulnerable story of A Moment, with this world premiere opening December 14 and closing December 23.
---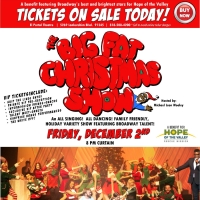 Gabrielle Ruiz, Rena Strober & More to Star in THE BIG FAT CHRISTMAS SHOW at the El Portal Theatre

November 28, 2022

Broadway to the Rescue's THE BIG FAT CHRISTMAS SHOW has announced the cast for this year's December 2nd, holiday fundraising extravaganza, at the El Portal Theatre! The list of Broadway performers this year include Carly Hughes, Jason Michael Snow, Clent Bowers, Rhett George, Greg Poland, Gabrielle Ruiz, Rena Strober, and more.
---