Lauren Samuels, Patrick Ortiz, Norman Large & More to Lead FOR A MOMENT IN TIME at the Garry Marshall Theater
"For a Moment in Time," is a new musical based on the J.M. Barrie play "A Kiss for Cinderella."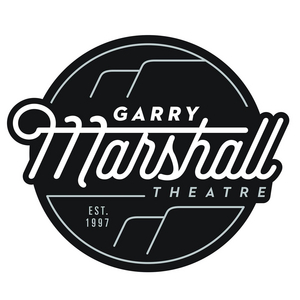 "For a Moment in Time," a new musical based on the J.M. Barrie play "A Kiss for Cinderella." will have a debut reading for producers on March 17 at the Garry Marshall Theater in Burbank, California. This production is being done under the Equity Staged Reading Code.
Stage veterans from Broadway and the West End will bring this new musical to life. The Barrie story premiered in London and on Broadway in 1916. The romantic fantasy portrays Cinderella not as the classic fairy tale princess, but a working-class girl who has vivid dreams.
The book and lyrics are by Jeffrey Scharf and music is by Glenn Richard Treibitz. The collaboration is an outgrowth of discussions and chemistry that emerged at the New Musical Inc. Weekend Symposium close to five years ago.
The show reading will be directed by Steven Yuhasz, who specializes in new works and show development. Yuhasz has worked in theatre since the 1980s as a producer, director and actor.
Jeffrey Scharf's other musicals include "David Copperfield, The New Musical," which had a sold-out run at the Jewel Theatre in Santa Cruz, California, and "Reunions," (music by Jimmy Calire) produced in Ojai, California. His holiday show "The Three Tales (Gifts) of Christmas" was commissioned and produced by the Elite Theatre Company. He has written book, music and lyrics for "Who's Got Me?," which is slated for full production in Fall 2024 after being excerpted at the Musical Café in San Francisco and chosen as Mountain Community Theatre's 2019 New Works production. His "Banana Slugs Fight Song" is heard in the movie "The Baxter."
Other works include book and lyrics for "Houdini Among the Spirits" (music by Brian Leader), the movie script "The Best Laugh," and the 10-minute plays "Postcards from the Ledge" and "M-Urgency Room." He is a co-writer of "Life in the Slow Lane," recorded by Roberta Donnay, and "I Don't Want to Know," recorded by Spencer Day. Nontheatrical writings include a long-running career as newspaper columnist for the Santa Cruz Sentinel. Jeffrey is a member of the Dramatists Guild and NMI.
Glenn Richard Treibitz, who also serves as musical director, is an accomplished composer, lyricist, playwright, pianist and businessman. His musicals include "Short Tenors and a Dead Soprano," which was performed in concert at the Provincetown Theater and later read in New York City, leading to multiple productions in South Korea and later a revised version concert at the Victory Theater in Los Angeles. Other musicals of his are "Mountain Music," which had a concert reading at the New School in New York, and "Being There," presented as a staged reading by the Encompass Musical Theater in New York City. Glenn won the grand prize of the American College Theater Festival for writing the book, music and lyrics for "Going On!." which was performed at the John F. Kennedy Center in Washington, D.C. He's the recipient of an Arco Foundation Award, Dramatist Guild Award, Samuel French Award and a U.S. Congressional Commendation. Glenn has been a member of the ASCAP and the Aaron Frankel New School Musical Theater workshops. He is the former chairman of the board of the Glendale Symphony and was a founding member of the Rachmaninoff International Piano Competition and Festival.
The cast includes:
(Jane/Cinderella) is no stranger to J.M. Barrie stories, having player Wendy in her first major stage role in a 2009-2010 production of "Peter Pan." More recently, she played Cinderella in the Rodgers and Hammerstein musical at the Lyric Theatre in London. She made her West End debut as Sandy in the London production of "Grease," and came to fame to the British public as a contestant on the 2010 BBC UK TV series "Over the Rainbow," a talent contest to find an actress to play Dorothy in a West End revival of "The Wizard of Oz."
(Police Officer/Prince) has many credits to his name. BROADWAY CREDITS: "West Side Story" (Chino) and "Mamma Mia!" (Eddie u/s). 1st NATIONAL TOURS: "We Will Rock You" (Brit u/s), "West Side Story." REGIONAL: "The Little Mermaid" (Prince Eric), "BAZ Star Crossed Love at The Palazzo, Las Vegas" (Romeo, Dance Captain), "Invincible" w/Pat Benatar (Paris), "The Brat Pack" (NCL and The Line Hotel, Los Angeles), "Altar Boyz" as Juan (North Carolina Theatre and Westchester Broadway Theater, New York), the MUNY's "West Side Story" (Pepe), "Mamma Mia!" at The Tropicana, and Cathy Rigby's "Peter Pan, Orchid: A Burlesque Circus," Miami, as lead vocalist and vocal captain. BFA in Musical Theatre CSUF. TV: NBC's "Zoey's Extraordinary Playlist," where he played Eddie, "One Life To Live" and "The Unbreakable Kimmy Schmidt."
(Mr. Bodie/King) has had an extremely varied career, appearing on Broadway, in film and television, performing in concert and at the opera, and voiceovers. On Broadway he played the leading role of Count Fosco in Andrew Lloyd Webber's "The Woman in White." He originated the role of the bishop of Digne in the original Broadway production of "Les Miserables," going on to star as "Thenardier" and ultimately as "Inspector Javert." He also played leading roles on Broadway in "A Doll's Life" and "Silverlake." Norman has starred in major productions of "The Phantom of the Opera," "Cats," "My Fair Lady," "Sweeney Todd," "La Cage Aux Folles," "Phantom," "H.M.S. Pinafore," "Man of La Mancha," "South Pacific," "The Sound of Music," "West Side Story," "The King and I," "Brigadoon," "The Secret Garden," "Sunday in the Park with George," "Chess," and many others.
(Mrs. Maloney/Queen/Dr. Bodie) credits include on Broadway as Cosette in "Les Miserables," starring opposite Betty Buckley, Peter Scolari and Tuc Watkins in the off-Broadway comedy "White's Lies," Belle in "Beauty and the Beast," among many others. Her one-woman show, "Spaghetti & Matzo Balls!" ran off-Broadway in New York, Los Angeles and in Leeds, England, to enlightened and entertained sold-out houses. Rena toured the country with "Fiddler on the Roof" as Tzeitel playing opposite Topol, Harvey Fierstein and Theo Bikel.
(Mrs. Maloney/Queen/Dr Bodie) a native New Yorker, Lauren began acting at age seven. She holds a BFA from New York University, Tisch School of the Arts. After graduating, she worked on the New York stage in both straight and musical theat er, then moved to Los Angeles where she continues to work on stage and in Film and TV. She is also a singer, a yogi and a writer.
(Fairy Godmother/Stage Directions) is an actor/singer, director and dramaturge who is currently the artistic director of New Musicals Inc. in Los Angeles. Selected performances: "Mother's Mothers' Day" (a one-woman, four-character musical about the founder of Mother's Day performed at the Hollywood Fringe); "Singing Sixty" (a one-woman birthday celebration at Rockwell Table & Stage); Domina in "Forum" at Cabrillo Music Theatre, Forks in the Road (NMI's 2015 15 Minute Musicals); Aline Barnsdall in "Frogs in the Living Room"; "Mary Marie"; "The Angel of Painted Post"; "Now and Then a Hero" at the 2011 Stages Festival; "Red v. Blue" (NMI's 2008 15 Minute Musicals); "Spellcasters" at the Secret Rose; and "Queen Mab's Alarmingly Mandatory Bridal Shower" at the Noho Arts Center.
Rick Simone
(Mr. Jennings/Lord Mayor), an Emmy Award© winner, is known to television audiences for his work on "Married People," "Just the Ten of Us," "A Year in the Life," "Life Goes On," "KC Undercover," and as Joe Pistone in the Discovery Series "Mob Scene." In addition, he has worked on the daytime dramas "Capitol," "Generations" and "General Hospital." Theatre audiences may know Rick from roles in George C. Wolfe's production of "The Me Nobody Knows," Ken Page's production of "Elegies for Angels, Punks and Raging Queens," or his own critically acclaimed one-man show "These People" at LATC. He created the role of Aaron McKinney in the Celebration Theatre's GLAAD Award©-nominated production of "Revolver."
Other cast members include:
Ryan Dietz
Luna Burg
Sophia Burg