Interview: Ben Vereen's STEPPIN' OUT at The Catalina Bar & Grill
Ben Vereen will be bringing his latest cabaret act Steppin' Out With Ben Vereen to the Catalina Bar & Grill February 24th & 25th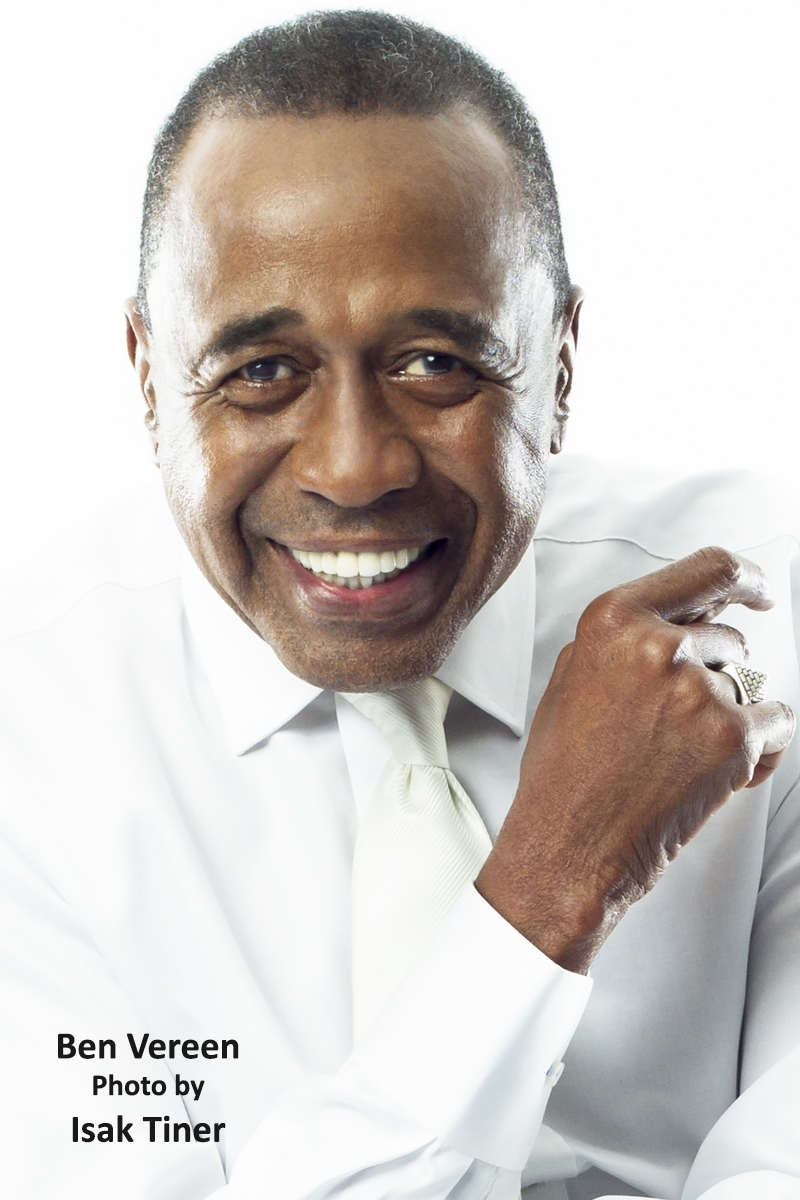 Legendary star of Broadway (and all other mediums of entertainment he undertakes) Ben Vereen will be bringing his latest cabaret act Steppin' Out With Ben Vereen to the Catalina Bar & Grill February 24th & 25th.
Thank you for taking the time for this interview, Ben!
Your show Steppin' Out With Ben Vereen won the prestigious Cabaret Award after playing New York's 54 Below in 2015. Will your song list at the Catalina be the same as at 54 Below? Or have you tweaked it a lot?
This is a special evening. I am bringing Jeanette Lee with me, an ASL Interpreter. Opening up my show to the Deaf Community is a dream. My song list is very spontaneous; I feel the crowd, but I will always tribute Broadway, Sammy Davis Jr., Stephen Schwartz...
Your song repertoire must be extensive. How did you whittle all those songs down into the Steppin' Out set list?
You are right on, about our repertoire list... Sometimes it's what city I'm in that dictates a rundown; other times it's a collaboration with my team; regardless when I'm on the stage, I feel home.
Who will be backing you up musically?
David Loeb - my conductor/keyboard player/orchestrator, Marc Dicciani on drums, Edwin Livingston on bass and on sax/flute Jacob Scesney.
What prompted you to add the special ASL interpretation by Jeanette Lee (Mrs. Sweden World 2022) - Through the Hands of a CODA (Child of Deaf Adults)?
When I met Jeanette, her own story was so impressive and spiritual that I knew my thinking of wanting an interpreter for so many years was fulfilled. She is the daughter of deaf parents - what is known as CODA...
What was your initial reaction to your 1973 Tony Award nomination for Pippin, a year after you were nominated for Jesus Christ, Superstar?
I was beyond the earth - That I even was hired by Bob Fosse was already an accolade. That Stephen Schwartz allowed me to sing his music and lyrics - already I was blessed.
What do you remember of the evening your name was announced as Best Actor in a Musical? Was it all a blur? Did everything happen in slow motion?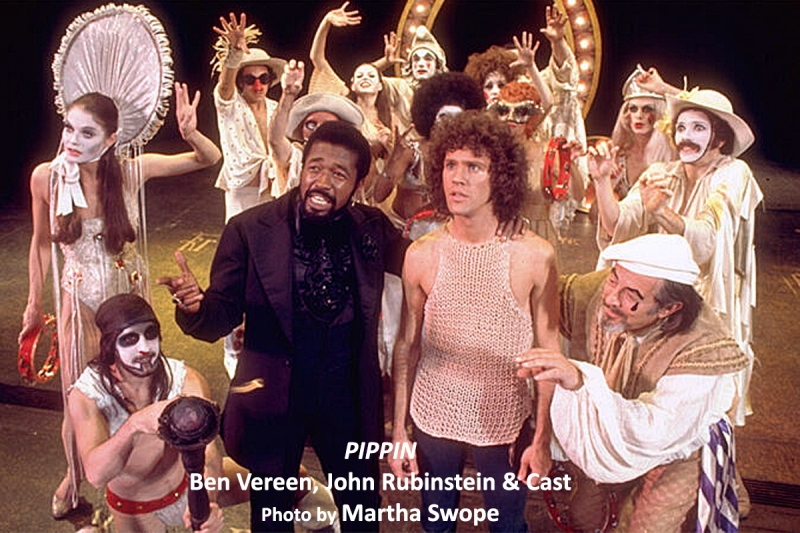 If you go on YouTube, you will see my reaction - all of it - HIGH energy, gratefulness, thankfulness. Watch it. Please. (YouTube Link here.)
You attended the High School of Performing Arts when you were 14, studying under Martha Graham, George Balanchine and Jerome Robbins. Can you share the most important lesson each taught you?
It was my teacher Rachel Yokum who believed in me, and within that gift, taught me to believe in myself. The artists you mentioned, as you know, are the crème de la crème.
You were a dancer in your first two professional gigs. What made you decide to take on singing and acting?
I always sang. I sang in church. I sang and danced on the streets; Music is inside of me. As an actor, the ability to interpret the words of a writer and do it as either the lyrics or script are written is challenging but completely rewarding.
Tell us about meeting Sammy Davis Jr. while filming Sweet Charity. He later became your mentor while you were cast as his understudy in Golden Boy.
Meeting Sammy was amazing. He was and still is my mentor and idol. When he cast me in Golden Boy and saw my first performance, Sammy said "I knew I was right when I picked you."
What words of wisdom did Sammy Davis Jr. pass onto you?
Discipline.
Throughout your long career, you've been honored with a truckload of awards, recognitions and inductions. Is there any one in particular that still stands above the rest?
The Tony.
You've had success in all forms of entertainment (film. TV, theatre, concerts, recordings). Is theatre still your first love?
Employment is my first love.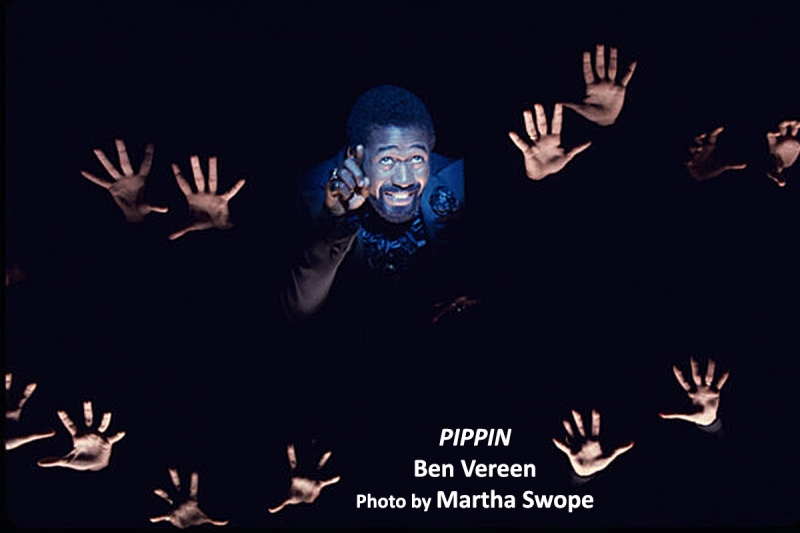 What accomplishments of your Wellness Through The Arts and Spiritual Enforcer are you most proud of?
I am a huge believer in the Arts and Education. The more I can give to young people, in teaching them the value of the arts, I truly believe the better our world will be. It is the vision we create, in whatever form that can give more love to the world. Culture although often on a back burner is key in all of our lives, no matter if it's through art, dance, music, writing...
Now that you've gained the mentoring status, what words of wisdom would you give a newbie actor/singer/dancer?
It takes perseverance, hard work, focus and always, always being prepared. My dance teacher Luigi used to say, "Always keep moving..."
What's in the near future for Ben Vereen?
For Black History month I have been selected to promote Blue Faery: The Adrienne Wilson Liver Cancer Association on a campaign to raise awareness about liver cancer. I have concerts in Chicago, High Pt., North Carolina, and Las Vegas and then I am proud to say I'm doing a very important limited series. Can't say yet the name. Not yet.
Most recently I was a regular on B POSITVE for CBS, worked with Bryan Cranston on Sneaky Pete for Amazon (Love Bryan - the consummate actor).
Thank you again, Ben! I look forward to hearing and seeing you alive again at the Catalina.
For tickets to the live performances of Steppin' Out With Ben Vereen at the Catalina Bar & Grill February 24th & 25th, click on the button below: