IT IS DONE Opens January 17 At Theatre 40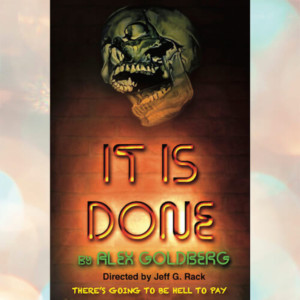 Hank's Bar is a roadside joint on a desolate highway in the middle of nowhere. Hank the barkeep (played by Kurtis Bedford) passes the time when he has no customers by perusing a porn mag while pleasuring himself. He likes the bar's isolated location: It keeps him away from his ex-wife and kids. But Hank does have one customer this evening: Jonas (George Villas), a drifter who wants to drink, not chat. Jonas has been haunted by troubling dreams. He travels from place to place to escape his past. Into the bar strides Ruby (Kate Whitney), a sexy woman who informs them that her car has broken down nearby. Can she use the phone to call the auto club? A howling dust storm outside suggests that the three are going to remain at the bar for a while.
A mysterious traveler, a horny barkeep, a sensuous woman trapped in a dive bar with an abundant supply of bourbon. Anything could happen. Whatever happens, one thing is certain: There will be hell to pay.
It Is Done is directed by by Jeff G. Rack, whose work as an Art Director for films and commercials, and as an EFX artist, can be seen in many films, including:Armageddon, Con-Air, Flubber, Mighty JoeYoung, Kundun, and Tim Burton's Planet of the Apes. Probably best known to Los Angeles theater patrons for his award-winning set designs, Jeff has designed and built over 300 productions from Santa Barbara to Edinburgh, Scotland. He is a multiple Ovation Award winner and received an L.A. Weekly Award for his work on Frank Zappa's Joe's Garage. Shows he has adapted and/or directed for Unbound Production's Wicked Lit include: H. P. Lovecraft's The Unnamable, and The Lurking Fear, The Fall of the House of Usher, The Damned Thing, The Dead Smile, The Yellow Wallpaper, Dracula's Guest and Robert E. Howard's Pigeons From Hell. Other shows Jeff has directed are Dr. Jekyll and Mr. Hyde, The Birds, PEN, a The Mystery Plays, Villainy, and Martians: An Evening with Ray Bradbury.
Alex Goldberg is the playwright. His fourteen plays include Lying Naked; I'm in Love with Your Wife; The Third Date; Broad Daylight; America's Brightest Star; and more. He is also a screenwriter. His latest film, Closure, has won several festival awards.
Are you the sort of person who likes a drink and some interesting company? Don't bother to look any further. Your search is over. It Is Done.
WHAT: It Is Done. A play.
WHO: Written by Alex Goldberg. Directed by Jeff G. Rack. Produced for Theatre Forty by David Hunt Stafford.
WHERE: Theatre 40, in the Reuben Cordova Theatre, 241 S. Moreno Dr., Beverly Hills, CA 90212. The venue is on the campus of Beverly Hills High School. Theatre 40 is Beverly Hills' professional theatre company. There is ample free parking beneath the theatre.
WHEN: January 17- February 19, 2019.
Thursdays at 8 p.m. on January 17, 31, February 14.
Friday at 7 p.m. on January 18.
Friday at 8 p.m. on January 25.
Saturdays at 8 p.m. on January 19, 26, February 9.
Sundays at 2 p.m. on January 20, February 3, 10.
Sundays at 7 p.m. on January 20, February 10.
Mondays at 8 p.m. on February 4, 18.
Tuesdays at 8 p.m. on January 29, February 19.
Wednesdays at 8 p.m. on January 30, February 13.
ADMISSION: $35.
RESERVATIONS: (310) 364-0535.
ONLINE TICKETING: www.theatre40.org
CONSUMER ADVISORY: For ages 16 to Adult. Adult content, a little rough language. Leave the kids at home.
This play runs in repertory with Rod Serling's Stories from the Zone, the subject of a separate press release.
More Hot Stories For You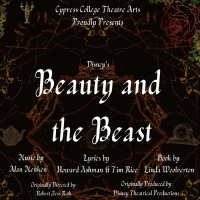 Cypress College to Present DISNEY'S BEAUTY AND THE BEAST Next Year

December 3, 2022

This production runs March 10, 11, 12, 17, 18, 19 in the Campus Theatre at Cypress College. The show is directed by Ryan Holihan and choreographed by Sonya Randall with musical direction by Bradley Hampton.
---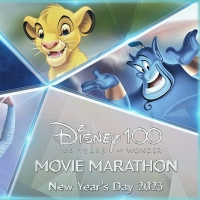 The El Capitan Celebrates Disney 100 Years With A DISNEY 100 MOVIE MARATHON

December 2, 2022

Tickets are on sale now to see the Disney 100 Movie Marathon at The El Capitan Theatre in Hollywood on January 1, 2023.
---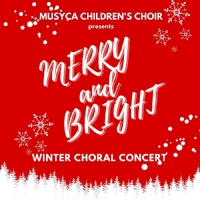 MUSYCA Children's Choir To Present Holiday Concert MERRY AND BRIGHT

December 2, 2022

Join MUSYCA Children's Choir on Sunday, December 18 for our Winter Choral Concert, Merry and Bright!
---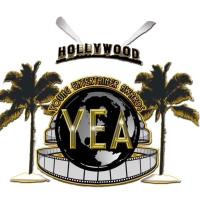 Young Entertainer Awards To Take Place In-Person For the First Time Since 2019

December 2, 2022

The 7th annual Young Entertainer Awards will take place on Sunday, December 11, at the Sheraton Universal Hotel in Studio City. It will be the first time the event has been held in person since 2019, before COVID forced most public gatherings to be canceled in Los Angeles.
---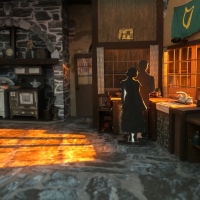 Conrad Prebys Theatre at Dea Hurston New Village Arts Presents THE FERRYMAN Next Month

December 2, 2022

New Village Arts (NVA), North County's cultural hub, will present playwright Jez Butterworth's masterful international Tony Award winning  Best Play (2019) "The Ferryman" January 27-March 5, 2023 – in the first United States production after Broadway – and the first in the newly renovated and renamed Conrad Prebys Theatre at the Dea Hurston New Village Arts Center.
---