BWW Interview: Thomas Sadoski - A Self-Proclaimed Theatre Rat Shares His Passions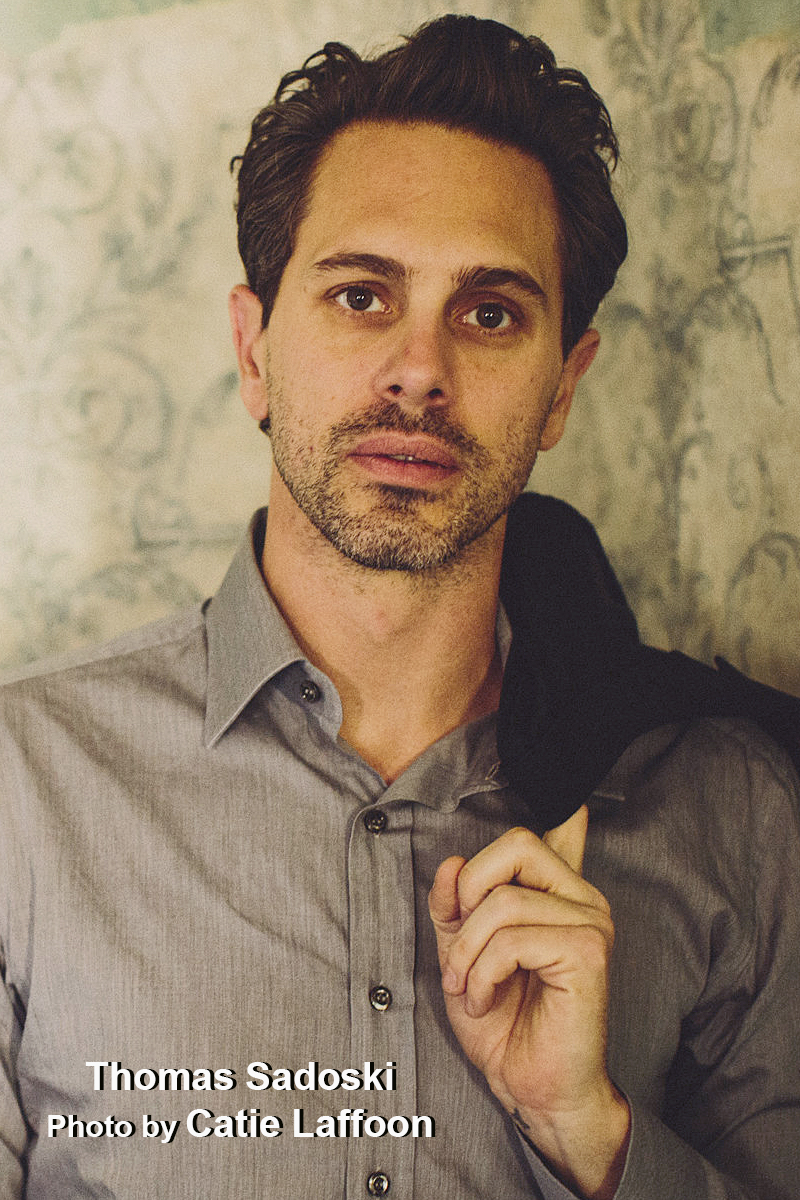 Thomas Sadoski will be starring in BELLEVILLE with Anna Camp at The Pasadena Playhouse starting April 18, 2018. TV viewers will recognize Thomas from his past roles in The Newsroom, the many proliferations of the various Law & Order canon, and currently in the CBS hit Life in Pieces. Movie goers have seen Thomas in Wild and John Wick: Chapter Two, to name just a few. But theatre aficionados will know Thomas for his acclaimed roles in reasons to be pretty, SANTALAND DIARIES, THE HOUSE OF BLUE LEAVES, Sam Mendes' THE TEMPEST and AS YOU LIKE IT, and OTHER DESERT CITIES for which he won an Obie Award.
Thomas managed to take some time from his many responsibilities to answer a few BroadwayWorld questions.
Thank you for taking the time for this interview!
What initially attracted you to commit your time and talents to BELLEVILLE?
When Danny Feldman took over as Artistic Director of Pasadena Playhouse, we immediately discussed collaborating. What could we do, when, with whom? We both very much wanted the opportunity to work with Jenna Worsham, who is one of the most talented and exciting young directorial voices in the theater community, and as a group the three of us picked BELLEVILLE. It was a no-brainer. It is an exquisite play.
Are you familiar with any of Amy Herzog's past theatre pieces - 4000 MILES, AFTER THE REVOLUTION, THE GREAT GOD PAN, MARY JANE?
AFTER THE REVOLUTION at Williamstown was my big introduction to her. I don't think that there are any voices more exciting than hers in her generation of playwrights. I'm so happy to have this opportunity.
This isn't your first on-stage experience with The Pasadena Playhouse. You were a part of last year's FOUR BY TENN: NIGHT OF THE IGUANA. Have you seen or been part of any other The Pasadena Playhouse productions before?
This is my first time on that wonderful stage, but certainly not my first experience at that theater. I can say, without hyperbole, the co-production they did of OUR TOWN with Deaf West was one of the most singularly brilliant nights I've experienced in a theater. It reminded me of all the reasons I fell in love with this art form.
In BELLEVILLE, your character Zack's passionate on his work with Doctors Without Borders. Did you draw from your own passion working with Refugees International?
What I've learned from working alongside and seeing the work of RI (as well as other incredible organizations like INARA and No Kid Hungry) is incalculable. It permeates every area of my life; who I am as an artist, who I am as a parent, who I am as a citizen of the world. I believe that artists have been given a great gift: the gift of an antenna and open channel that allows the artist to bear witness to the human condition and reflect it back through the prism of their own experience. But the prerequisite, the non-negotiable and great responsibility that comes with it is that you must, must, must engage with the human condition. I don't know of a better way.
Do you think Greg (your character from reasons to be pretty) or Trip Wyeth (your character in OTHER DESERT CITIES) would ever be friends with Zack?
I'm going to have nightmares about that dinner party...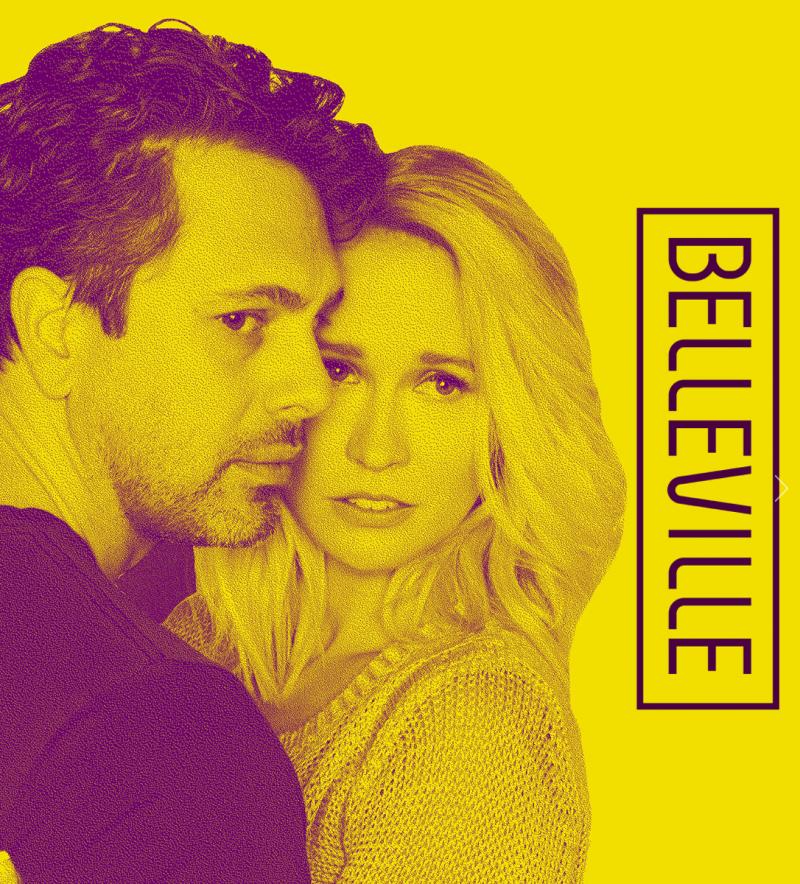 Under what circumstances would you see Greg, Tripp and Zack in the same proximity? (protest rally, job interview, singles bar, airport waiting area)
Ha, ha, ha! I don't know why this line of questioning is causing me so much anxiety! It feels like plugging too many plugs into one outlet. That's the best way to describe it.
You are one of the fortunate few who regularly work in all three entertainment mediums of film, television and theatre. Is the instantaneous feedback of a live audience what draws you back to the thea-ta? Or is it the excitement/danger of not having the chance to do multiple takes? Or...?
I am a Theater Rat. Proudly and for all time. There is something holy to me in going to a theater and sitting with a group of relative strangers and experiencing something unrepeatable together. Listening to a story, laughing together or crying together or being enraged together, opening up together and maybe even learning together. And the theater doesn't provide for you a place to hide, as performer or audience, in the way that film does. I love that.
You're the perfect person to ask this as you've toured and performed in countries all over the world (The Bridge Project in 2010). Any distinct qualities of different theatre audience stand out to you that could you contrast and compare with a Broadway audience? (louder, quieter, more polite)
It's incredible to me that there are so many distinct audience cultures. And I make no judgment about any of them. Now, in retrospect. I wish I could say that I was as understanding when I was performing in front of some of them, but sadly I hadn't learned that yet. The one universal though, and this is far more fascinating to me than the odd little differences that I eventually came to love, is the hunger. Literally all over the world as I experienced it, there is a hunger for that beautiful connection that happens only when humans perform live for other humans.
In all the stage shows you've done, what would be the most unexpected, surprising audience response/reaction you've received that almost made you break character?
One night in reasons to be pretty when we were on Broadway, we had an audience member freak out during the mall food court scene. He leapt up and started berating Marin after she had finished reading that brutal and hilarious note that she has. That was unexpected. In Singapore during THE TEMPEST, we had the entire backstage and inside the theater crawling with heavily armed security because we had several heads of state in the audience. When the show was over, I was walking back to my dressing room and a very serious uniformed guy with an Uzi smiled, clapped me on the back and told me he had a blast watching it from the wings. That was fun. But there have been so many!! That's theater!
You've worked with some well-respected playwrights - Baitz, LaBute, Shakespeare, and, now Herzog. Any other particular playwright you would love to give your voice and heart to?
Tennessee Williams. My dream is to play Shannon in NIGHT OF THE IGUANA. And as always, I want to continue to work with the great Lucy Thurber. And continue to work with all the names you mentioned and so many more. I don't want to stop.
Thank you again, Thomas, for doing this! I look forward to experiencing you and Anna giving me chills and thrills!
For BELLEVILLE ticket availability and schedule through May 13, 2018, log onto www.PasadenaPlayhouse.org
Related Articles View More Los Angeles

Stories

Shows
From This Author Gil Kaan
Gil Kaan, a former Managing Editor of the now-defunct Genre magazine, has had the privilege of photographing and interviewing some major divas of film, television, (read more...)