Interview: TV Scripter Anne Kenney At LAST Heeds CALL To Tackle Theatre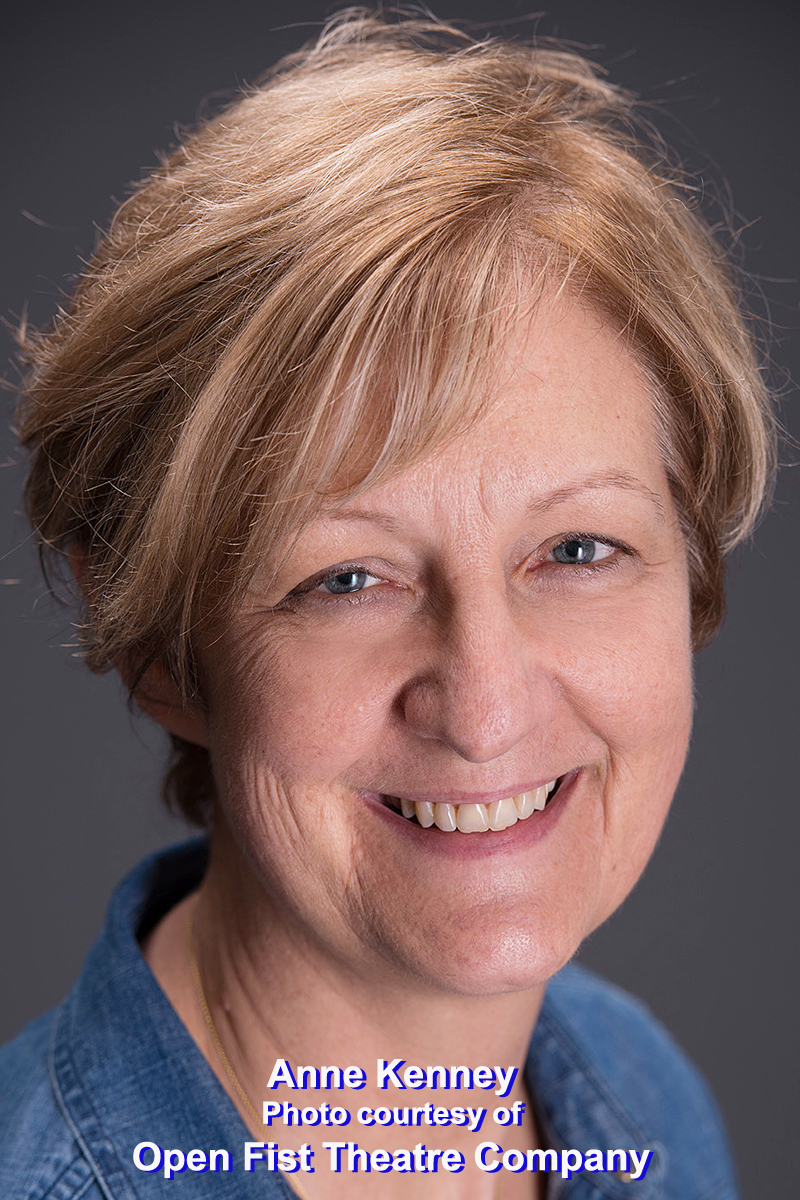 A veteran of television writing (L.A. Law, Outlanders, to name a few); Anne Kenney branches out of her comfort zone creating LAST CALL, a semi-autobiographical theatre piece based on her own family situations - some sad, some very funny. I had the chance to peek inside Anne's always creative brain just before LAST CALL begins previews January 12, 2019.
Thank you for taking the time for this interview, Anne!
How did you first connect with Open Fist for the staged reading of LAST CALL as part of Open Fist's First Look Festival in 2017?
After I finished my play, I asked several friends who had had plays produced or had staged readings here in L.A. how I might go about getting a theater company to consider a staged reading or production of LAST CALL.
Through a personal connection, I got the script to Chris Fields at Echo Theater who arranged an in-house reading, which was very exciting, but ultimately Echo decided it wasn't right for them at the time. Then I started calling/emailing other companies on my list, and Martha Demson at Open Fist was willing to take a look. Open Fist sponsors a First Look Festival each year, and my timing just happened to be right. She read it and agreed to include LAST CALL in the festival, a staged reading with Lane Allison directing.
It was a wonderful experience. Lane totally got the material and the actors were terrific (Laura Richardson, who plays Jill in the production also played her in the reading.) And after years of writing for television, where scripts are generally rewritten to one degree or another to someone else's specifications, this one was all mine. It was so gratifying!
That was in the fall of 2017. In the summer of 2018, Lane called and said they wanted to do a full production. I was THRILLED!
What major changes or minor tweaks have been made between that staged reading and this month's production?
I've added two scenes that I hope clarify two of the characters' arcs a bit. Other than that, I've done a bit of adjusting to make the timeline consistent, and to make the words fit the specific actors' ages and physicality.
You have been such a prolific writer/producer on television. What made you want to write a piece for theatre?
I've always loved theater. My parents took my brother and me to a lot of shows when we were kids - local civic theater productions when we lived in Portland, OR; and then, touring companies when we moved to Ohio. When I got out of college, I also performed in a few community theater productions (where it became abundantly apparent that my gifts DO NOT include acting!).
When I decided to leave Outlander at the end of the third season, my agents asked me for a new piece of material. My parents had also recently passed away within three weeks of one another. I wasn't feeling terribly inspired by anything that I thought might make a good TV pilot or screenplay. The things that were most on my mind - loss, change - seemed more likely to lend themselves to a play than a TV show, so I decided to try writing a play. It started out as much a creative exercise/catharsis as anything else.
The process was very liberating - I didn't go into it with any real expectations or "rules" about how it should go. I just... wrote.
Also, as a very busy writer/producer on TV, how do you even find time to take in any theatre?
There's always time for the things you really enjoy!
In the press releases, LAST CALL is described as a 'semi-autobiographical dramedy.' I would venture to say that the most outrageous incidents in your play would be the actual autobiographical parts. Would I be correct in that deduction?
Hmmmm? I suppose it depends on your definition of outrageous. There are LOTS of autobiographical pieces - either things that happened to me or that I heard about or observed. But the spine of the piece is actually based on a story someone told me about someone she knew. And while my family was confronted with the same dilemma the Vaughn family faces in the play, the solution was NOT the one the Vaughns ultimately choose. Also, my brother - who is a very smart/funny guy like Ricky in the play - is definitely not a drug addict!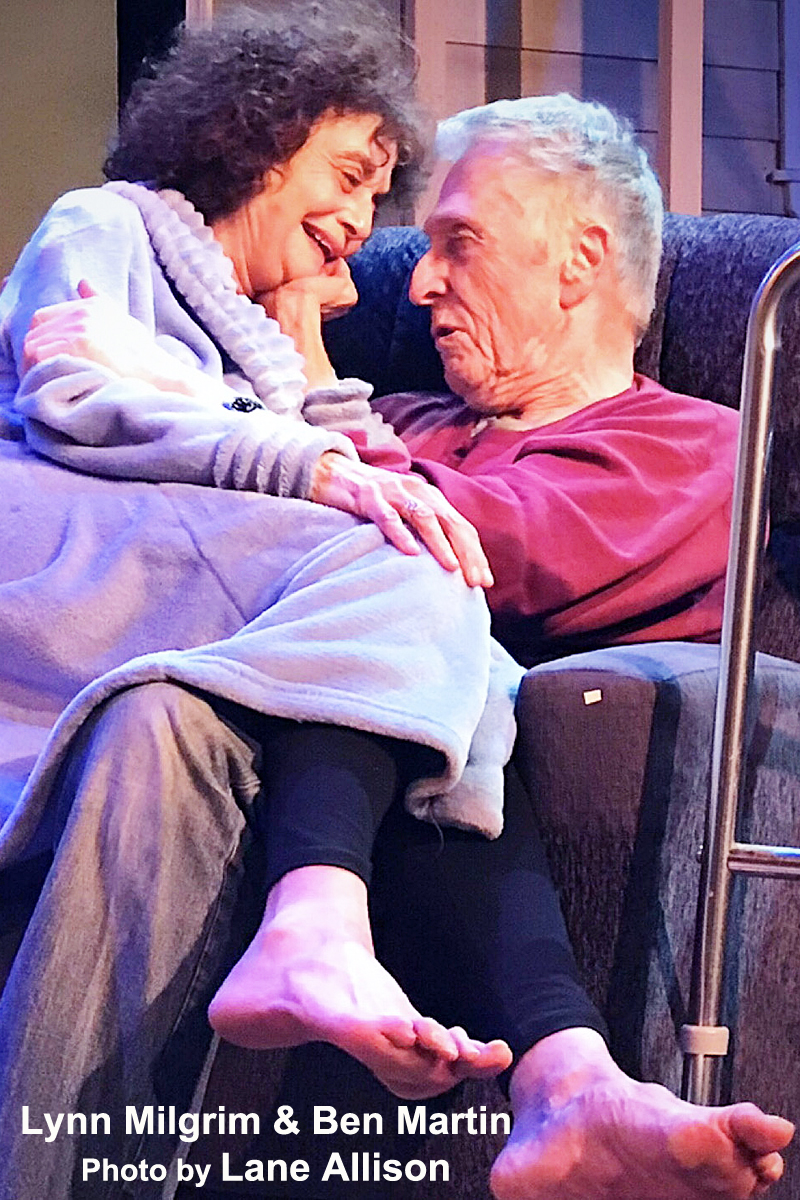 Did your family know what you were writing about in LAST CALL?
My parents had passed away by the time I wrote the play. Franny and Walter Vaughn share some characteristics with them, but they are in the end, their own people. My brother has read the play and really liked it (a couple of the jokes in it are absolutely his). Like Franny and Walter with my parents, and Jill with me; Ricky shares characteristics with my brother, but he is also ultimately his own person. Jade is completely made up, and not a character I even had in mind when I started writing the play. She's now one of my favorite things about LAST CALL.
Do you have other family events to write about?
Probably. What writer doesn't? Nothing planned at this point, though. I suppose, to paraphrase what Jill tells her father in the play, I write about them all the time. It's just not always apparent to anyone but me.
When you're writing in a television show (let's say, Outlander), do you, for fun, ever imagine your family members in that show's various scenarios?
Ha! My family in 18th century Scotland. That WOULD be interesting.
Actually, I suppose my answer would follow on from what I just said before - my family and friends creep into pretty much everything I write. They're part of my creative raw materials, as I suspect they are for most (maybe all?) writers.
As the playwright in this world premiere, how much input did you have in the casting of the actors and the creatives?
When Martha initially invited me to participate in the First Look festival, she asked if I wanted to direct the reading. I respectfully declined -- I've never been particularly interested in directing. I was very lucky to get Lane Allison, who has such a wonderful take on the material.
She and our producer, Katie May Porter, have been very inclusive since the beginning. They encouraged me to participate in the casting - which I did. We all, along with Martha Demson, attended auditions and discussed which actors we thought could best bring the characters to life. We had a lot of wonderful people audition and it wasn't easy to make the choices, but I am so happy with the cast we wound up with.
Lane continued to encourage input and collaboration (not something that always happens in television) during the rehearsal and production design process. She's definitely running the ship, but has been very open to discussing alternatives and exploring different approaches when choices she and the actors made weren't quite what I had imagined.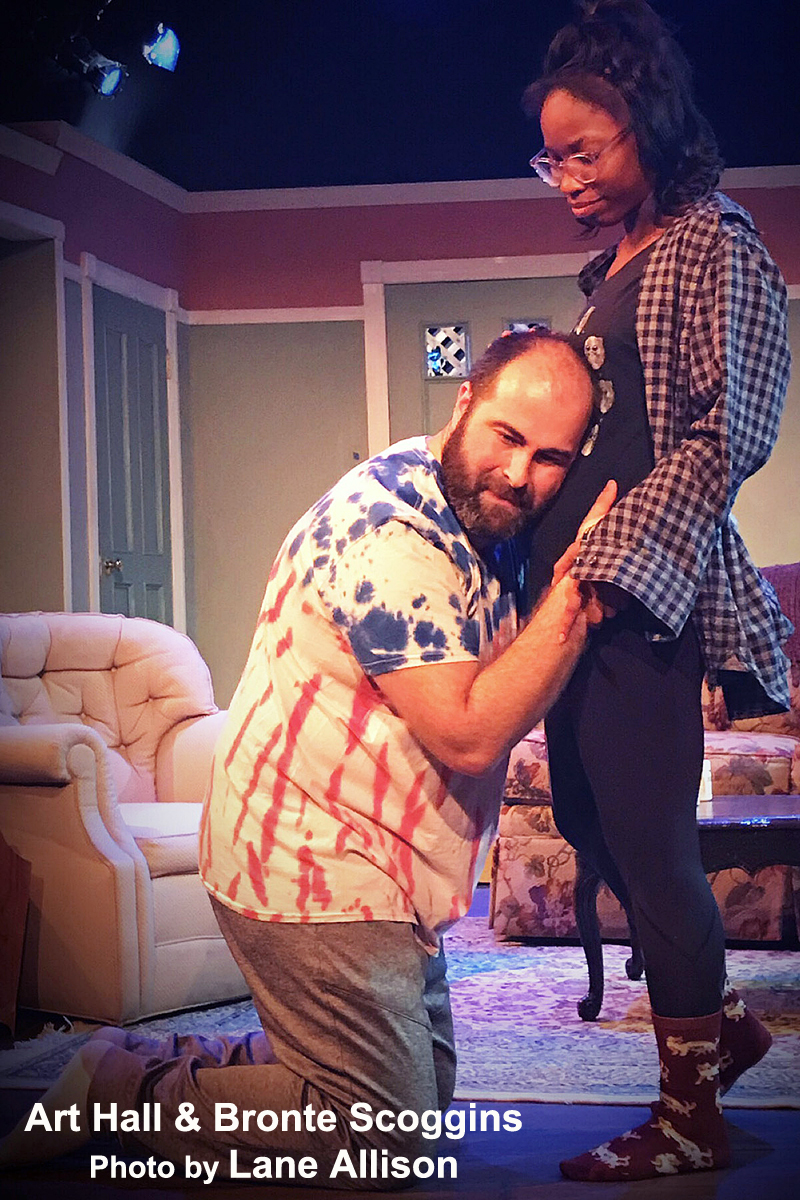 You won the prestigious Peabody Award for ABC Family's Switched At Birth in 2012. Would you tell us what you remember of that wonderous experience?
It WAS a wonderful honor, but honestly none of the writers attended the ceremony. Mostly I remember getting to write smart, relatable, provocative stories that were both specific to the deaf community and universal in their emotional range. It was a great experience lead by the very talented and totally dedicated creator Lizzy Weiss.
Please allow me to conclude this interview with a question on one of my all-time favorite TV shows - L.A. Law. Was this your first big television gig? Can you share some unforgettable memories you have of working that show?
L.A. Law was my second series job. The first was a sitcom called Pursuit of Happiness that starred Brian Keith and Paul Provenza. L.A. Law was a GREAT job. So much fun to write. I learned a ton, both about how the law works and how TV shows work.
I got the job because my husband was friends with the then-showrunner Pat Green. I wrote a spec L.A. Law script and she was willing to read it because she knew my husband. I remember nervously going over to her house to hear what she thought of the script. We went out in her backyard, sat down and she said, "Well, it's a miss." I was devastated. But (mercifully) not for long. She went on to say she saw a lot of good things in the script - enough for her to offer me a story editor position, because she'd just lost two story editors. It was a dream come true.
The best part of the job was constructing the stories. You always wanted to set it up so that the audience moved from one side of the argument to the other. They THOUGHT they knew what was right, and then you'd present the other side and they'd think otherwise.
This was the first of two times I worked with Steven Bochco. (The second time was Civil Wars). He was a real master of story-telling. The first time I saw him was at The Museum of Broadcasting in New York City at a screening of the pilot episode of L.A. Law, before it went on the air. I was still working as a journalist at a newspaper in Middletown, NY, taking a playwriting class through NYU Continuing Education, and just beginning to consider the idea of trying to become a television writer. I remember listening to him talk after the screening and being so impressed with how comfortable he seemed. How confident of what he was doing and how he was doing it. It sounded like so much fun.
Little did I know four years later, I'd be working for him on that very show! I'm still kind of amazed it worked out that way.
Thank again for doing this interview with me, Anne. I look forward to laughing with you at your most uncomfortable family moments.
Thanks, Gil! I look forward to meeting you in person! Thanks for your thoughtful questions.
For ticket availability and show schedule through February 23, 2019; log onto www.openfist.org
| | |
| --- | --- |
| Vote Now for the 2022 BroadwayWorld Los Angeles Awards | |
| voting ends in | |
From This Author - Gil Kaan
      Gil Kaan, a former Managing Editor of the now-defunct Genre magazine, has had the privilege of photographing and interviewing some major divas of film, television, and stage in... (read more about this author)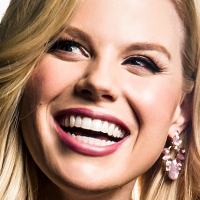 Interview: SMASH-ing Broadway Baby Megan Hilty Talks Caroling with The Tabernacle Choir & Neal McDonough

December 6, 2022

Megan Hilty's stint with The Tabernacle Choir last year O Holy Night, narrated by everybody's favorite baddie Neal McDonough, will air on PBS December 13, 2022 and BYUtv on December 18, 2022. This, the latest edition of PBS' #1 primetime holiday program for seventeen years, "Christmas with The Tabernacle Choir," features an Irish-themed program of holiday and classical music. I had the opportunity to participate in the live portion of the Zoom preview presentation with Megan, Neal, Ron Gunnell, (Global Convoy of the Tabernacle Choir), and The Tabernacle Choir's musical director Mack Wilberg via Zoom from Salt Lake.
---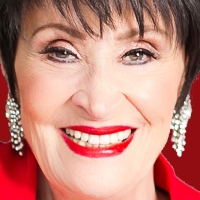 Interview: The Ever Vibrant Chita Rivera On Bringing THE RHYTHM OF Her LIFE to Segerstrom

December 5, 2022

The incomparable Broadway legend Chita Rivera will be appearing at Segerstrom Center for The Arts in her latest concert show The Rhythm of My Life December 11, 2022. This talented lady has been awarded countless awards, including Tonys, a Lifetime Achievement Tony, the Medal of Freedom and a Kennedy Center Honor. I have the pleasure of chatting on the phone with Chita after her long day appearing at Disney World.
---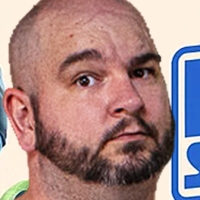 Interview: Chatting With Russall S. Beattie On THE EMPIRE STRIPS BACK At Montalban Theatre

November 28, 2022

The U.S. tour of the hit Star Wars burlesque parody The Empire Strips Back has begun previews at the Montalban theatre, with opening night on November 30, 2022. This unique show is best described by its creator Russall S. Beattie who let me beam into his creative brain a little.
---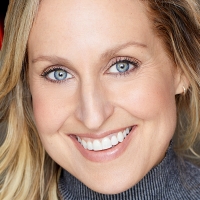 Interview: Annie Sertich Finds A NIGHT OF FAMILY & A Creative Home At The Groundlings

November 23, 2022

Adding to their already extensive line-up of impro shows, The Groundlings will be presenting A Night of Family for one-night only December 5, 2022. This show features Main Company member Annie Sertich with three Groundlings alumni Tim Bagley, Michael Hitchcock and Mindy Sterling. I got a chance to pick Annie's creative mind, a long-time Groundling.
---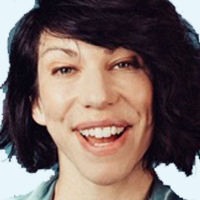 Interview: Jessica Pohly's Always Dancin' & Improv-vin' In & Out of A COZY WINTER CABIN

November 23, 2022

The Groundlings brand new Friday/Saturday holiday show Groundlings Cozy Winter Cabin opens December 2, 2022. Chris Eckert directs Main Company members Sam Desurra, Chris Kleckner, Laird Macintosh, Karen Maruyama, Jessica Pohly, Jay Renshaw and Annie Sertich. Jessica very pleasantly surprised me with her quick responses to my queries.
---