BWW Interview: Gregg Oppenheimer Continuing His Father's Legacy Loving Lucy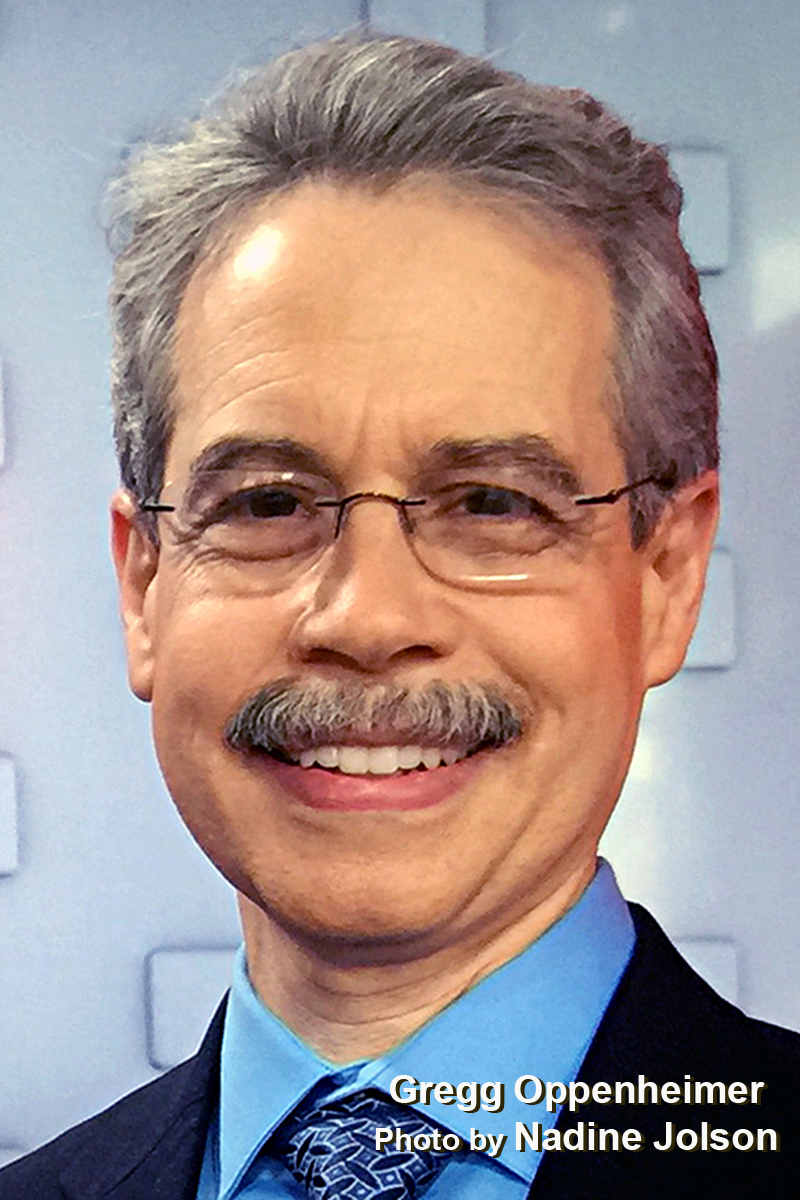 A member of television comedy royalty, Gregg Oppenheimer grew up visiting the live set of his father Jess Oppenheimer's creation I Love Lucy. Today, an expert historian on all matters Lucy, Gregg's latest theatrical venture I LOVE LUCY: A FUNNY THING HAPPENED ON THE WAY TO THE SITCOM will be having its world premiere July 12, 2018 at L.A. Theatre Works venue on the UCLA campus, the James Bridges Theater.
Thank you for agreeing to this interview, Gregg!
This isn't your first time working with L.A. Theatre Works. Was your 2000 production of Lucille Ball's 1948 radio sitcom MY FAVORITE HUSBAND at the Museum of Television & Radio in Beverly Hills staged as a radio show like your previous productions?
Absolutely. The same way my father produced and directed the original show at CBS Columbia Square on Sunset Boulevard, back in the "Golden Age of Radio."
Did you utilize a foley artist?
Yes, and we'll have a foley artist onstage in July for I LOVE LUCY: A FUNNY THING HAPPENED ON THE WAY TO THE SITCOM. Watching the foley artist create all the sound effects in real time is one of the things that makes being in the audience for this show so much fun.
Was it audibly recorded like your world premiere of I LOVE LUCY: A FUNNY THING HAPPENED ON THE WAY TO THE SITCOM will be July 12 through the 15?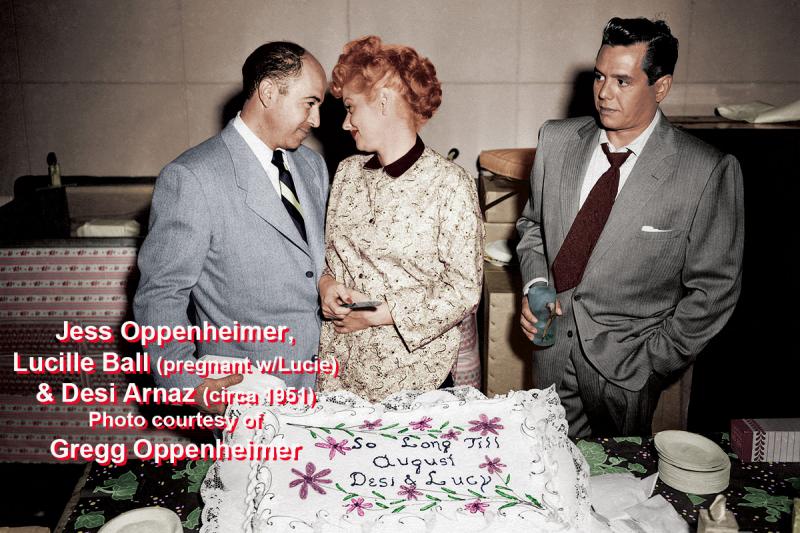 Yes. L.A. Theatre Works will make audio recordings of all five performances at UCLA's James Bridges Theater. Then the best parts of each will be edited together to create a recording for later broadcast on public radio and distribution online.
What fun facts will be revealed to Lucy aficionados in I LOVE LUCY: A FUNNY THING HAPPENED ON THE WAY TO THE SITCOM?
Without giving anything away, I think it will be eye-opening for people to see just how disorganized and chaotic the early days of television were. Sometimes it can almost feel like an episode of I Love Lucy.
With your affinity to radio shows, L.A. Theatre Works must be a great fit for you. How did you originally connect with L.A. Theatre Works?
I first read about L.A. Theatre Works' stellar casts and first-rate productions about 25 years ago in the Times. As lovers of great theatre, my wife and I immediately bought tickets to one of their shows, and we've been hooked ever since. The fact that the runs are so short allows them to have some amazing casts.
Did you grow up listening to radio shows as a kid?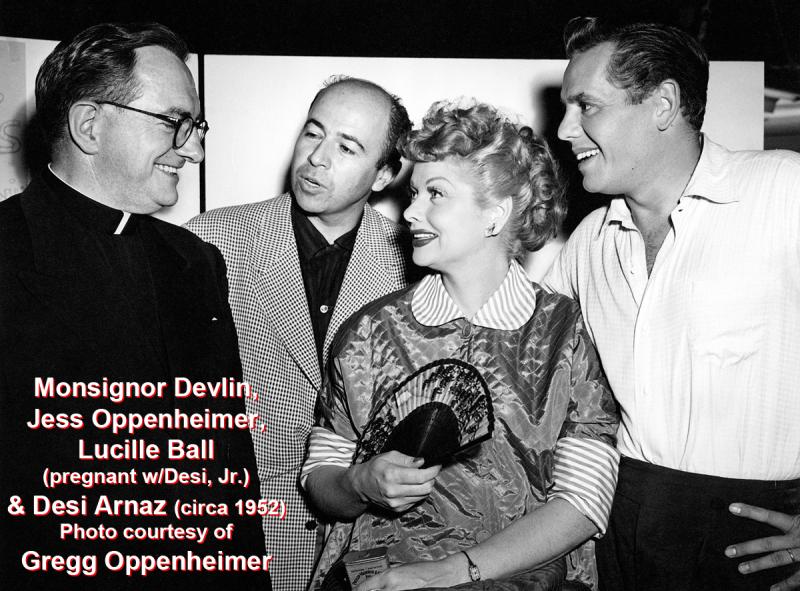 I was more of a TV addict. We had one of the first color TVs in the neighborhood. At one time, we actually had nine television sets in our house. And all but one of them had been used as props ON television. But when I was 11 years old, I stumbled across some of Dad's old radio transcription discs, with performers like Jack Benny, Judy Garland, and Joan Crawford, and I immediately fell in love with radio. But it was too late for me to listen to shows on the air - the "Golden Age of Radio" had just ended. So I began collecting and listening to recordings of the best old programs.
What aspects of a radio show attract you even today, as opposed to visual performing mediums?
The pictures are better! As Orson Welles observed, radio is the "theater of the imagination." At the same time, it's thrilling to be in the audience for a radio play, because you get to use your imagination and at the same time experience a connection with the actors on the stage in front of you. L.A Theatre Works productions add a special visual dimension as well, because they "project" the setting for each scene onto a large movie screen above and behind the actors. So you really get the best of both worlds.
With your law degrees and background, no one must have been able to pull the wool over your eyes in any entertainment contractual dealings, right?
Not that I know of! I did practice law for twenty years, starting in the 1970s, but at this point, I like to think of myself as a "recovering attorney." So I try my best to avoid relapsing into my previous profession.
The first time your father brought you onto the I Love Lucy set has been well-documented with your most memorable encounter with Lucy.
I assume you're referring to my delivering my very first "one-liner" to Lucy. I was four years old when Dad introduced me to her. Lucy knelt down, flashed me a big, friendly smile, and asked, "Where did you get those big brown eyes?" I replied, deadpan, "They came with the face." Lucy laughed so hard she nearly fell over.
Did you get to go onto the set a lot with your dad?
I went whenever I could, especially after I became a teenager. I loved wandering around the Desilu lot, sticking my head into the sound stages where they were shooting Mission Impossible or Star Trek.
What set etiquette did your dad impress on you?
To always keep my mouth shut when I was on the set.
What piece of advice from your father do you still adhere to today?
I didn't even adhere to that advice back then! The summer between high school and college, I got a job at MGM, videotaping rehearsals for The Debbie Reynolds Show, so the tape could be played back for the director and executive producer at the end of the day. And I once made the mistake of commenting during tape playback. Debbie Reynolds quickly reminded me that that's not what I was hired for. I didn't last particularly long at that job, but it taught me that it's often wise to let your thoughts remain unexpressed.
Aside from your initial moment with Lucy, do you remember any particular words of wisdom or comedy gold from this comedy legend?
Lucy gave us so much comedy gold to choose from! Most people's favorite I Love Lucy scene is "Vitameatavegamin," but my favorite is at the Brown Derby in "L.A. at Last", when Lucy tries to eat spaghetti while William Holden is watching her from the next booth. Flawless. The Brown Derby actually lent Desilu the real caricatures from their wall to film that show, and then everyone went back to the Derby for the wrap party later that evening.
Did you or your father think that I Love Lucy would still be showing regularly on TV after all these years?
Well, when Dad created I Love Lucy in 1951, they gave him a piece of the show. And when CBS bought out Lucy's and Desi's interests in 1956, Dad decided not to sell. So I think he had an idea that it might keep going for quite a while. Because the comedy on I Love Lucy is so timeless, it keeps being rediscovered by each new generation.
How great was it to reunite with various cast and crew over the years?
It was wonderful to get to work with a lot of them in my re-creations, but sadly, most of them are gone now.
Are there any more un-aired footage from I Love Lucy that's being discovered? Or is everything Lucy out there?
They recently discovered a complete 35mm print of the original pilot kinescope, as well as Lucy and Desi's wardrobe and makeup tests for the show. Both of those were featured on the blu-ray release of I Love Lucy Season 1.
Are you planning a follow-up to your multi-selling, multi-printed Laughs, Luck...and Lucy: How I Came to Create the Most Popular Sitcom of All Time?
Laughs, Luck...and Lucy was my father's memoir, and I think this play is the perfect follow-up. The theatrical medium has allowed me to open up the story and take it BEYOND just my father's direct recollections.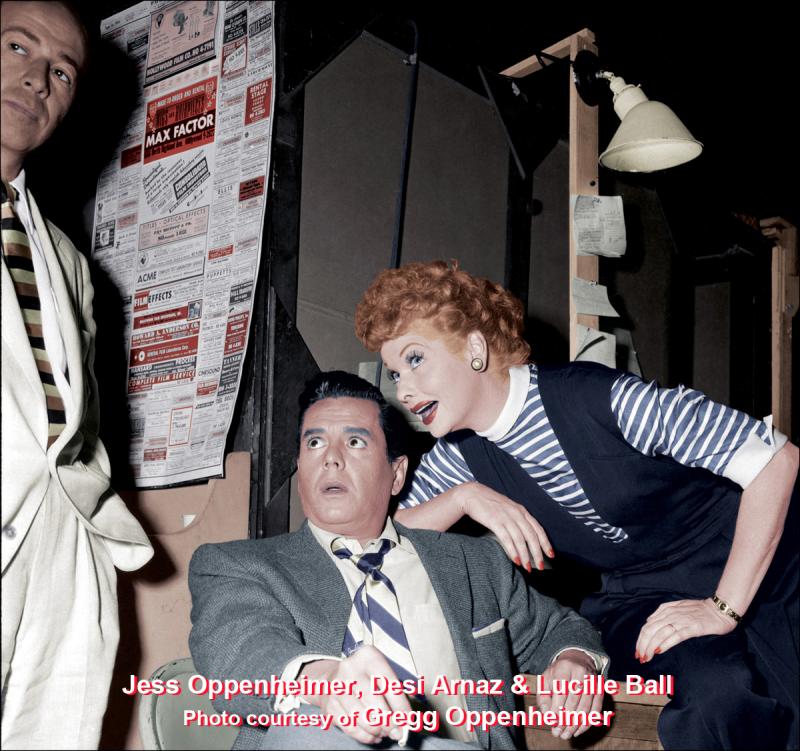 Any immediate plans for a full-on staged production of I LOVE LUCY: A FUNNY THING HAPPENED ON THE WAY TO THE SITCOM?
From your lips to God's ears.
Thank you again, Gregg! I look forward to loving Lucy again through your eyes with my ears.
For ticket availability for the five shows July 12 thru 15, log onto www.latw.org