BWW Interview: Eric Tucker Creating Bedlam With HAMLET & SAINT JOAN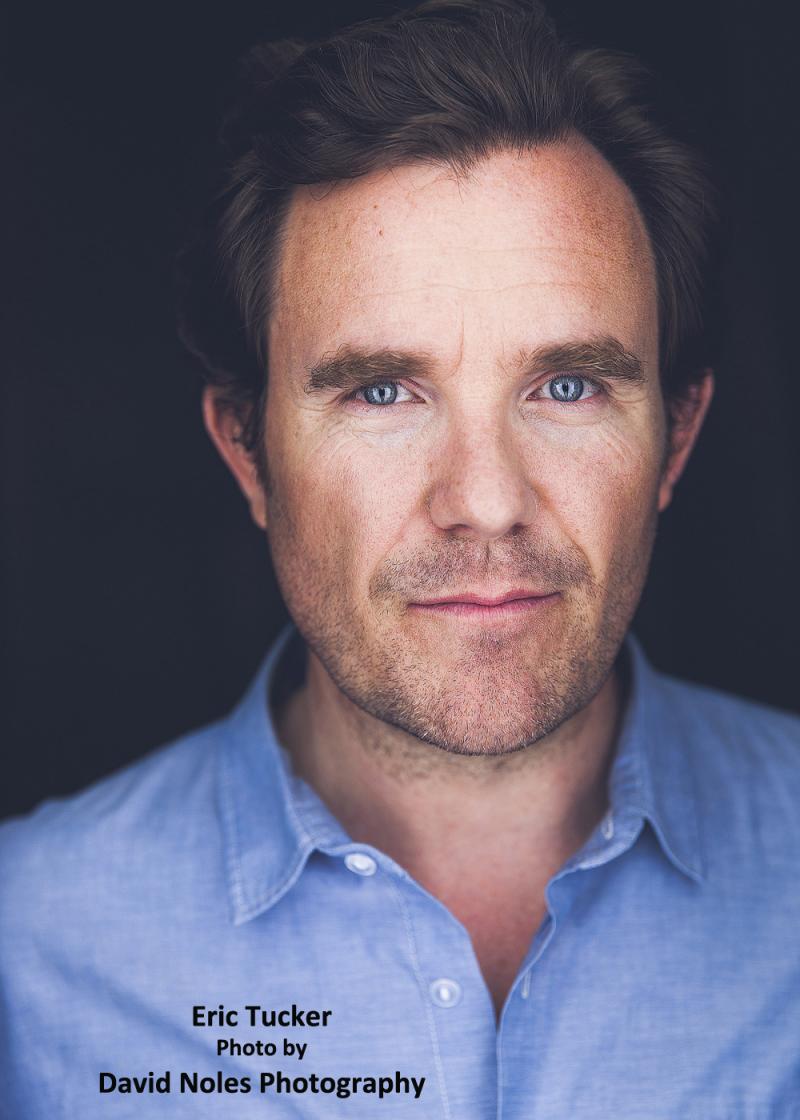 Bedlam, a New York City audience-favorite and award-winning theatre group has been touring select cities across the nation bringing their unique brand of minimalism for distinctly innovative interpretations of selected theatre classics. Southern Californians has the good fortune to have two venues to experience the Bedlam magic - The Broad Stage in Santa Monica (April 5- 15, 2018) and Campbell Hall on the University of Santa Barbara campus (April 20, 2018).
Bedlam's co-founder and current artistic director Eric Tucker spared a few minutes of his multi, multi-tasking schedule for some insights into his juggling of directorial projects with his families, theatrical and personal.
Thank you for taking the time for this interview!
A singular cast of four will be performing both HAMLET and SAINT JOAN in repertory, here in Santa Monica at The Broad Stage. Wow! That's an amazing feat! For all involved! Two dialogue-heavy pieces with 49 characters amongst the four. How did you initially pare down the cast of actors to just four? Your performers must be incredibly adaptable and flexible for all the quick changes of characters.
When we started the company we obviously didn't have a lot of money. Doing SAINT JOAN and HAMLET with four actors was as much a financial decision as anything else. I do think the audience hears these texts differently when the casts are smaller. You're forced to sit forward and listen more carefully, I think. And this does require having very versatile actors who are both fantastic with language and text, and also able to play multiple roles at a time.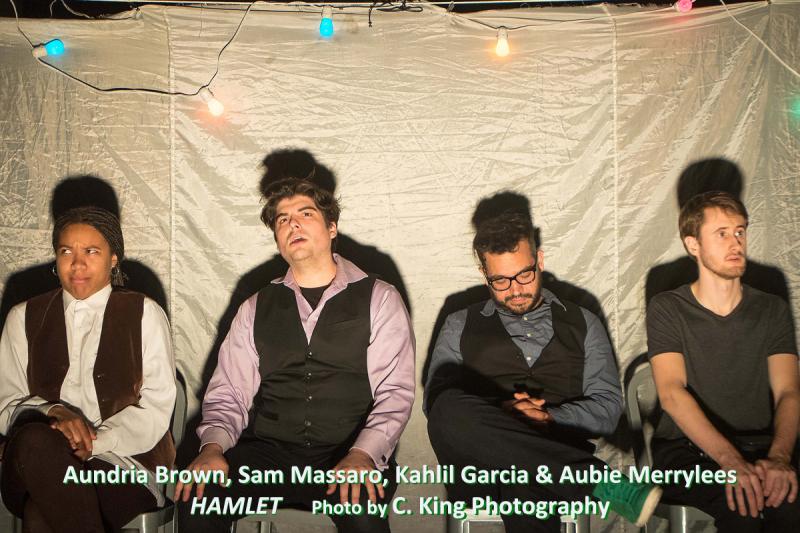 You founded Bedlam in 2012 (with Andrus Nichols) and opened with SAINT JOAN, followed by HAMLET in 2013. Have you since played with different sized casts for them?
Yes. SAINT JOAN and HAMLET were our first shows. Since then we've done shows with casts of ten, six and five.
Since The Broad Stage productions are interactive with the audience, would the only parameters be the written scripts of Shakespeare and Shaw? Some improv? Lots of improv?
We try to stick very closely with the text, even though there are moments where we expect to play a bit with the audience, or even get their interaction. Audiences can surprise you and you do have to be ready to respond. I always like a bit of elasticity in the performance, but at the same time I don't want us veering away from the story.
Any particular audience reaction from your previous HAMLET and/or SAINT JOAN surprise you?
I think it's so easy to underestimate audiences. We get laughs and groans in lots of places you might not expect. We were doing both plays at the McCarter in January, just after Trump was elected and so many lines received groans from the crowd because they were right on the money in terms of the current political climate.
With New York City as Bedlam's home base, what sparked the initial idea of touring a Bedlam production or two?
Theatre companies in other cities started asking us to bring our work to their audiences. McCarter in Princeton, A.R.T. and Central Square in Cambridge, Olney in Maryland, Fourth Wall in Houston, the Folger in D.C. I thought we could put together a national tour based on that interest and we continue to have opportunities to take the work outside of NYC.
Did The Broad Stage reach out to you or vice versa?
The Broad stage expressed interest in our work and I really love that space. I lived in Santa Monica for a few years and really like the area. We have a fantastic tour manager who pulled together the venues who wanted to host us.
Have you experienced any of the artistic endeavors that The Broad Stage has provided?
I haven't had the chance, but I'm incredibly excited to be bringing work there after having lived in Santa Monica.
For those theatre aficionados outside of New York City, how would you best describe a Bedlam production? Would "a HAMILTON take on the classics" be an appropriate comparison?
I think in the sense that we look at classics without blinders on, yes. We try to look at a classic piece in a different way, or in a way that's fresh and specific to the cast that we have. Our goal is to make the audience use their own imagination to help us bring the story to life in a very minimalist way, using only what we absolutely need to tell the story.
These productions of HAMLET and SAINT JOAN at The Broad Stage will be the third or fourth edition you've directed with the Bedlam stamp. Have you tweaked a little/a lot since you originally directed the shows in 2012/2013?
Yes, I tweak them every time I go back to them. Things are always getting streamlined even more. But mostly, this is a new cast, and I wanted the shows to have their stamp on them. I'll think you'll really see that.
You currently have a show opening at the Sheen Center in NYC you're directing - PYGMALION. How do you multi-task or compartmentalize different shows? Do you clone yourself to be in different cities at the same time?
I wish I could. Life gets very interesting when trying to hold down more than one project at a time, and now I have a daughter who's almost a year old, so the days have gotten much crazier. I try to stay calm when everything seems to be happening at once, and it helps that we have a really wonderful staff at Bedlam, so that when I'm freelancing, the whole thing doesn't fall apart.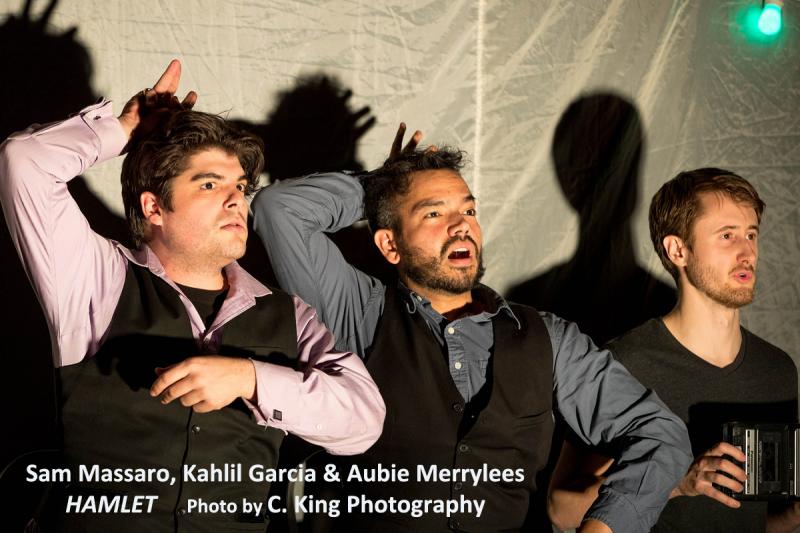 What would be the ideal classic you would love to make Bedlam with?
I love KING LEAR and have wanted to tackle it for so long. We've been workshopping it and I'm hoping to get that out to the world in the next couple of years.
Thank you again, Eric! I look forward to your fresh take on HAMLET and SAINT JOAN.
For ticket availability and schedule of shows at The Broad Stage through April 15, 2018; log onto www.thebroadstage.org For Santa Barbara and other possible cities and dates, log onto Bedlam's website @ www.bedlam.org/shows/hamlet-2013