BWW Interview: Chelsea Sutton Reveals The Personal Significance of Creating SPITE & MALICE
Chelsea Sutton's latest SPITE & MALICE premieres March 22, 2021 as one of the thirteen projects in RealTime Intervention's POST THEATRICAL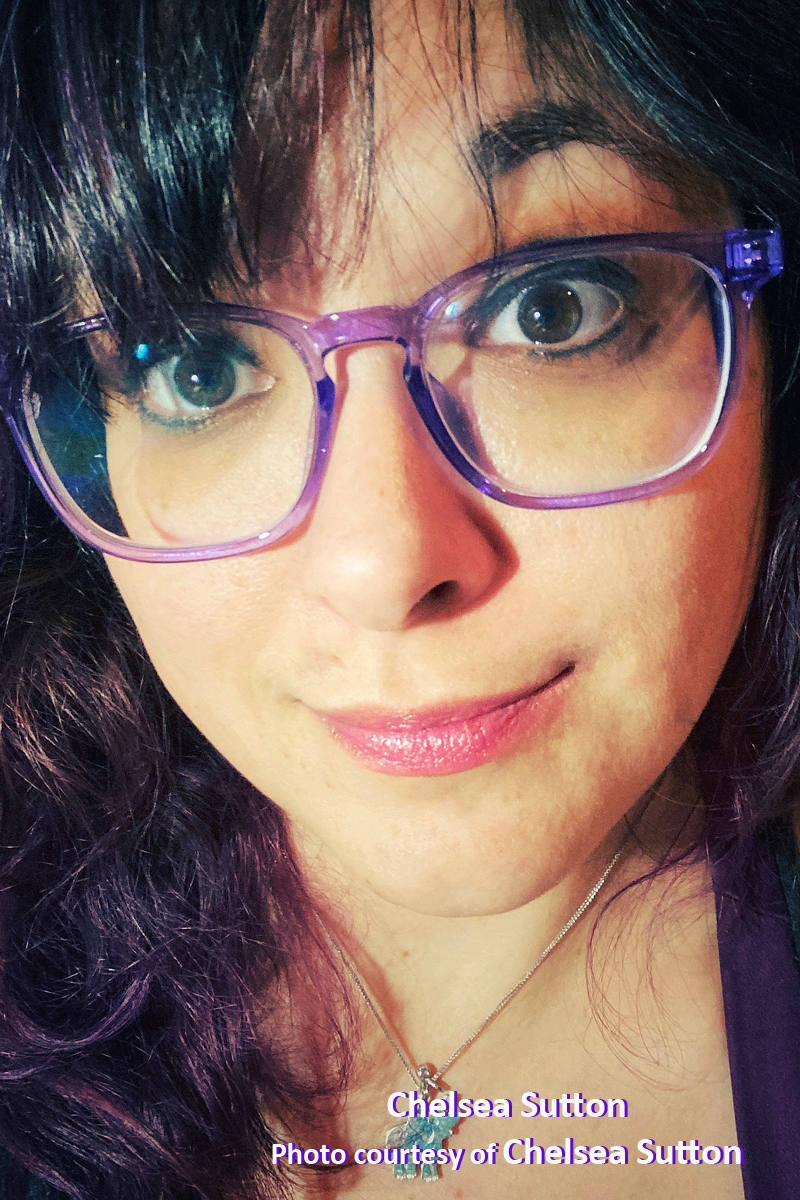 Playwright/director Chelsea Sutton's latest SPITE & MALICE premieres March 22, 2021 as one of the thirteen projects in RealTime Intervention's POST THEATRICAL. An homage to her grandmother, SPITE & MALICE has the audience interacting with the SPITE & MALICE actors, using materials mailed to the ticket holder. The busy, multi-project-juggling Chelsea managed to find a few moments to answer my inquiries.
Thank you for taking the time for this interview, Chelsea! Miss running into you at the Garry Marshall and the Rogue Artist Ensemble performances.
I miss seeing you too! I especially miss chatting over the buffets of free food at openings.
How did you first get involved with RealTime Interventions and POST THEATRICAL?
The Orchard Project hosted a special pandemic-inspired lab last summer called the Liveness Lab, which was centered around one big question: What makes theater alive? When we can't gather, when doing "live" performances is difficult in a virtual world, what can make a piece of theatre feel like it is breathing? Almost 200 of us met twice a week to discuss these questions, shared things we were working on and resources we'd found, and started to find some like-minded folks who were interested in breaking the mold of what we'd been defining as theatre before everything shut down.
It was in Liveness Lab that a group dedicated to talking about "postal plays" or mail-based theatre was formed. That is, any play that requires the use of the USPS in some way, and Molly and Rusty of RealTime Interventions were an important part of that. When the Lab ended, they reached out to all the participants to see if anyone wanted to continue the conversation about postal plays.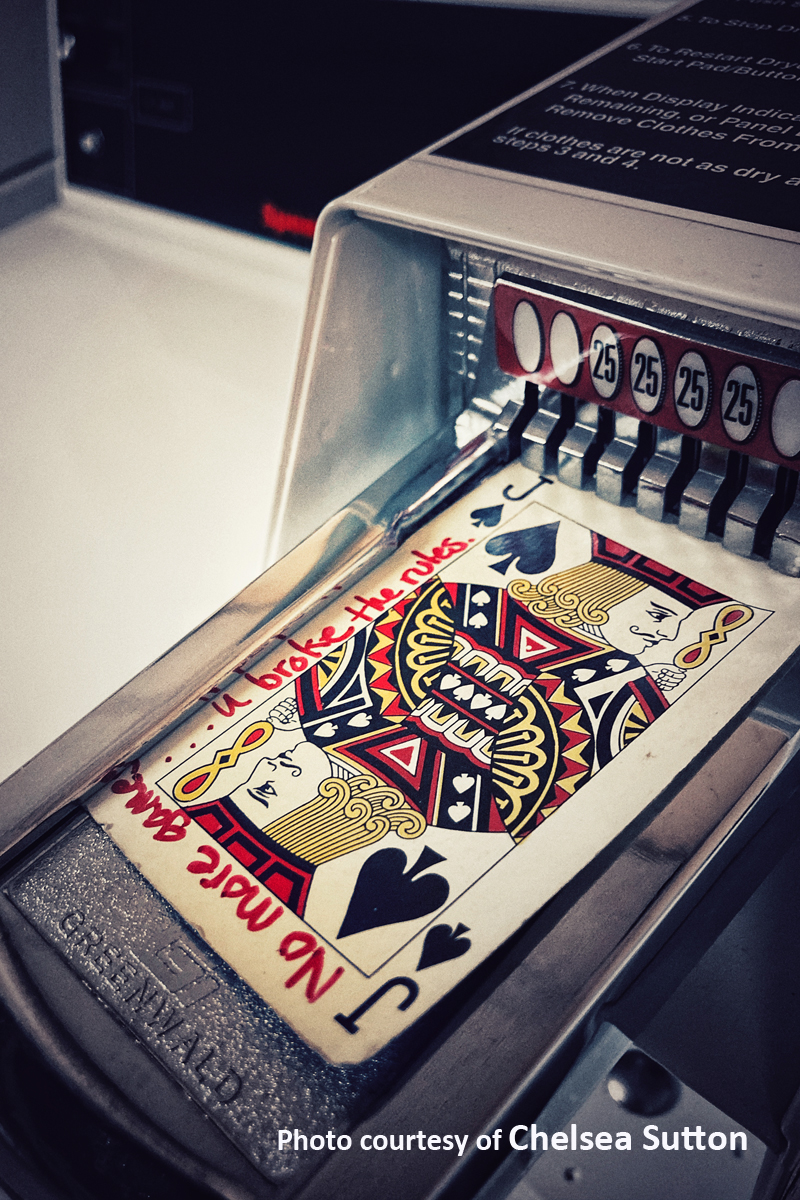 POST THEATRICAL came out of that continued conversation. We found there was a whole group of us - individuals and theatre companies - who wanted to produce their own postal plays. So we decided to band together and create a festival umbrella to house, market, and support all of us. Molly and Rusty really led the charge on this and has supported all 13 projects in the festival - even while producing their own!
SPITE & MALICE - such an intriguing title. How did you come up with that?
Spite & Malice is a card game I grew up playing with my grandmother. It defined a lot of my childhood and my love of cards now. I've been helping my grandmother go through her house over the last few years, slowly downsizing and getting rid of things. During one cleaning day, I found over 50 decks of cards stuck in a drawer - more than any person should really have unless you're a magician - and I knew I wanted to do something with them. So, while talking with the POST THEATRICAL crew in October, I started to devise a found-object postal play, building a fantasy story around the cards.
Then my grandmother died of COVID in December. Suddenly the story and the title took on a much deeper meaning to me - and the cards I had held onto became that much more precious and full of story. So while this play is just a little fantasy story and hopefully fun, it is also a bit of a memorial for her.
What would your three-line pitch be for SPITE & MALICE?
It's interactive fiction, audio drama, and found-object play about a fantasy world existing within our own. There's a never-ending-card game that balances luck and time and space, and a woman who is grieving and willing to tear the universe apart to bring back the person she lost. It lives somewhere between theatre and a written story, but it gives you something everyone gets excited about: a package in the mail!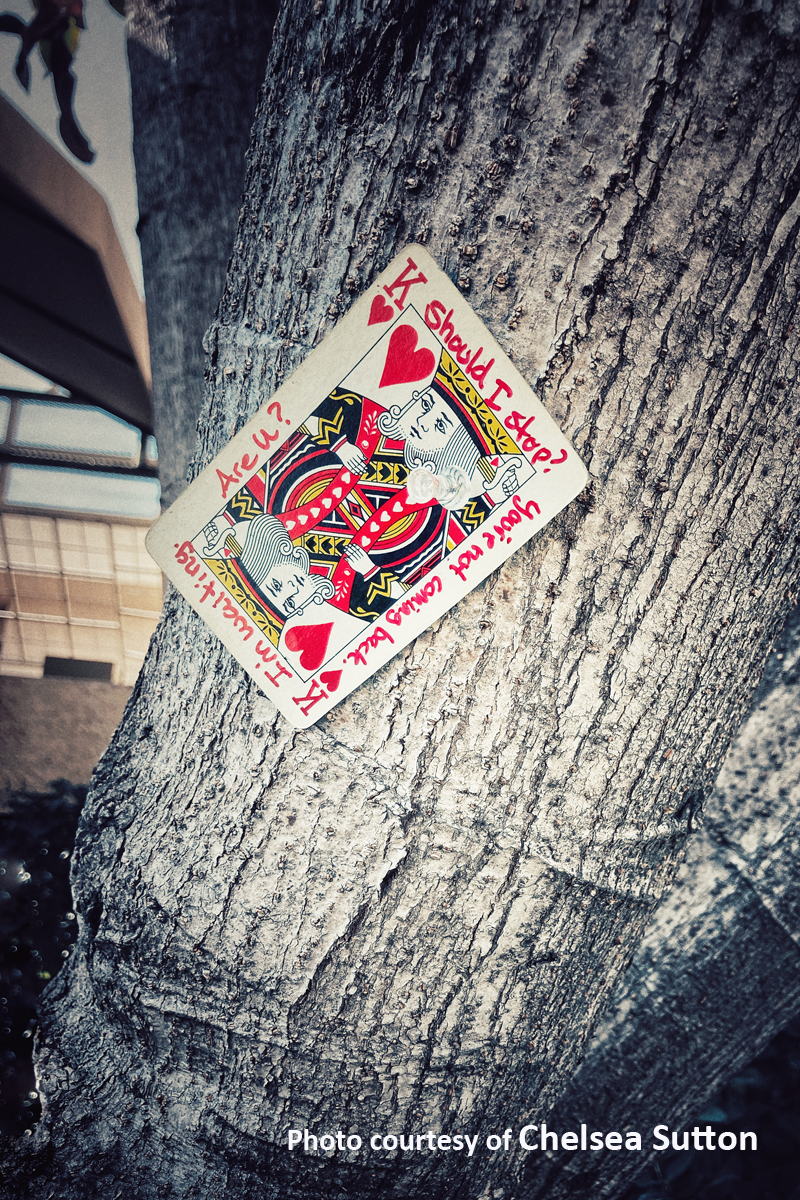 Would you describe how the interactive process works with the SPITE & MALICE audience?
An audience member will receive one mailing at the beginning of the process. It will include a Rulebook for the game and some playing cards. As the audience reads the story, they will be called to explore the world and characters through audio, found footage video, and chat messages online and through a toll-free phone number.
Most importantly, they will be asked by one of our characters to "play" the cards into the world. "Playing" the cards can be reflective, silly, sarcastic, sincere - but it invites the audience to attach meaning to the cards and to release that power back into the universe. They'll mail one thing back to the Rulemakers of the game, and then a final mailing will go out to them at the end of April with some closure of the story.
Did WELCOME TO MEADOWLARK FALLS - CHRISTMAS AT HOME, the interactive project you directed over the holidays, spark the genesis of SPITE & MALICE?
I started thinking about doing a postal playback in August or September. I'd been talking with Lori Meeker, the playwright of WELCOME TO MEADOWLARK FALLS, and our production manager/collaborator Alexis Robles about what small offering we could do this year. We'd originally hoped to do a full in-person production, but of course that couldn't happen. I was noodling on maybe a postal play being the perfect thing - but Lori pitched it first! She gets all the credit for that one.
Will your performers be interacting live during the March 22nd through April 30th run? Or are they being filmed?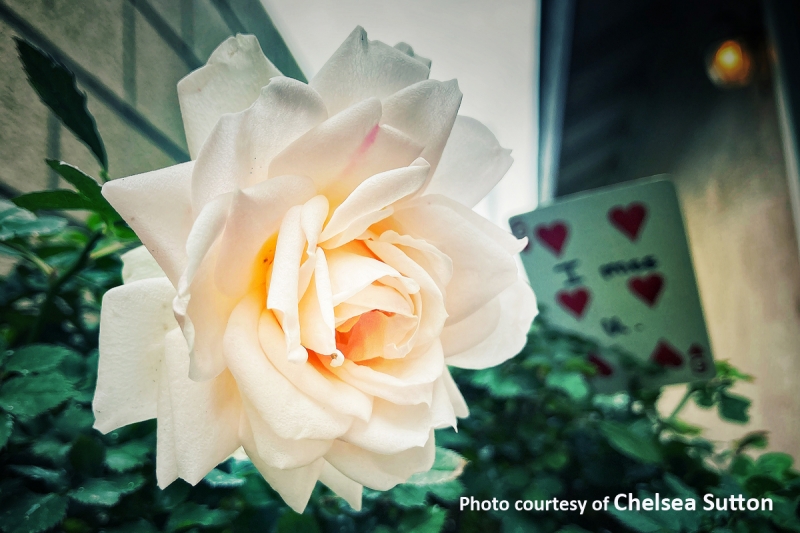 There are no live performances during the run, except for some text messages, emails, or other correspondence that might come from one of the lead characters and is responsive to what the audience is doing.
And there's no video either! I do use found footage for a few moments (including some old home video of my own grandmother), but I didn't think Zoom theatre had a place in this story. The recorded scenes for WELCOME TO MEADOWLARK FALLS were my first real foray into creating Zoom performances, and I have found I'm much more interested in the liveness that comes out of tangible objects and audio.
How adaptable is the new normal of rehearsing via Zoom? Or did you manage to safely get together?
Since the performed bits are audio, I was able to meet with, rehearse and record with each of the actors separately over Zoom. I've been learning a lot about audio and recording over distances during the pandemic, so this felt like an easy choice.
Have you worked with any of the SPITE & MALICE cast or creatives before? Any Rogue Artist Ensemble cohorts of yours?
Oh yes! I've worked with everyone before. Actor/artist Kate Weinberg and actor Liana Mesaikou were cohorts of mine in my MFA program. Artist Mauro Flores Jr. is also a playwright and friend who I worked with at Skylight Theatre. And actors Lisa Sanaye Dring and Anil Margsahayam and artist Lori Meeker all are or were Rogue Artists Ensemble members.
W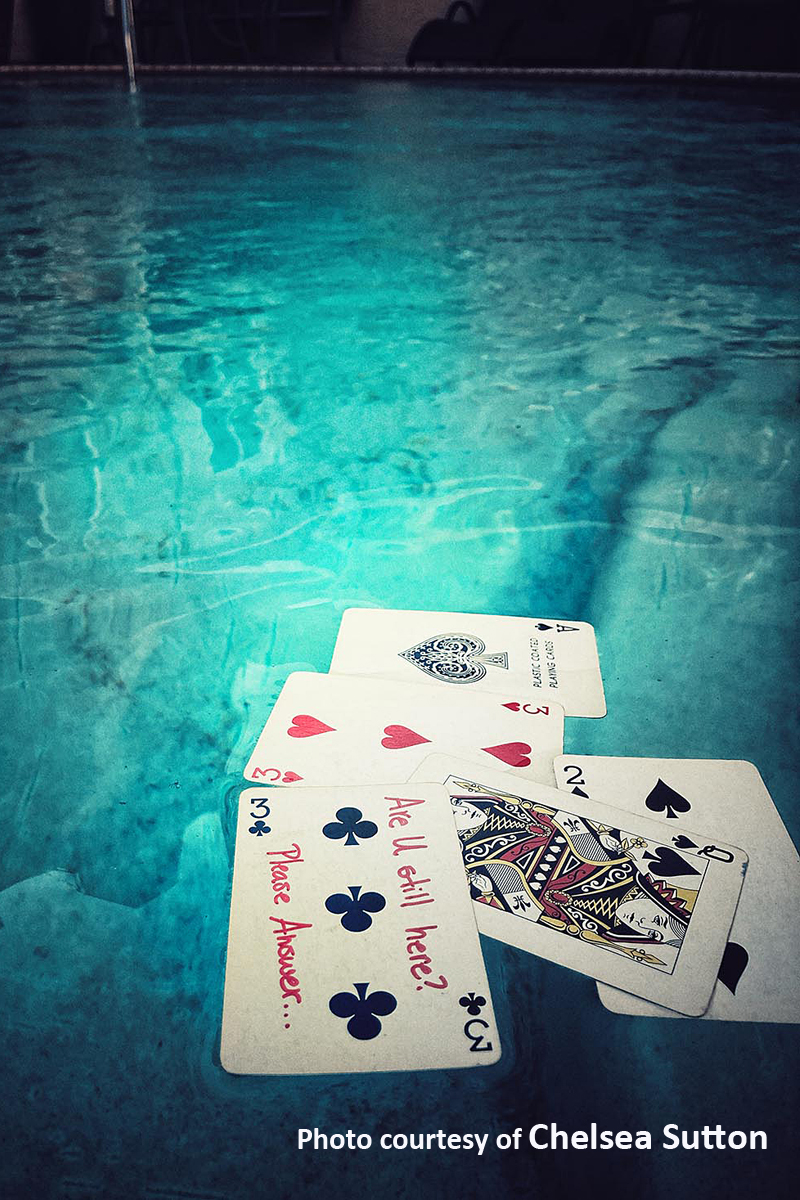 hich gives you more gratification - writing or directing?
Writing, hands down. I'm usually not a director with a big vision who has to impose her big ideas on everyone else. I started directing because I love collaboration, I love working with actors, and I love finding the visual expression of the words and silences on the page. I continued directing because I'm impatient; I don't like waiting around for other people to get it, or for gatekeepers to say okay - so it's a learned thing out of necessity. It's forced me to believe in myself. Writing, however, is part of my DNA.
What activities did you initially undertake in lockdown to keep your sanity? Baking sourdough? Writing new plays? Re-writing previous works? Making more puppets for your future shows?
Ironically, I'd just come off almost a year of being unemployed or under-employed. I'd finally collected enough gigs to make a meager living in February. So my first few months were spent adapting my new jobs to a new way of working.
But then in April and May, I also created a film series called Puppets & Prose with Rogue Artists, the L.A. Guild of Puppetry, and the PEN Emerging Voices Fellowship. I paired EV alum with artists and puppeteers, and they created these beautiful micro films. I also tried to focus some of my energy into finishing my short story collection, did a weird little play on Instagram, and started developing a podcast with a couple friends, which we just launched last week.
How about right now? Are you juggling pre-production on SPITE & MALICE with KAIDAN PROJECT: ALONE for East West Players?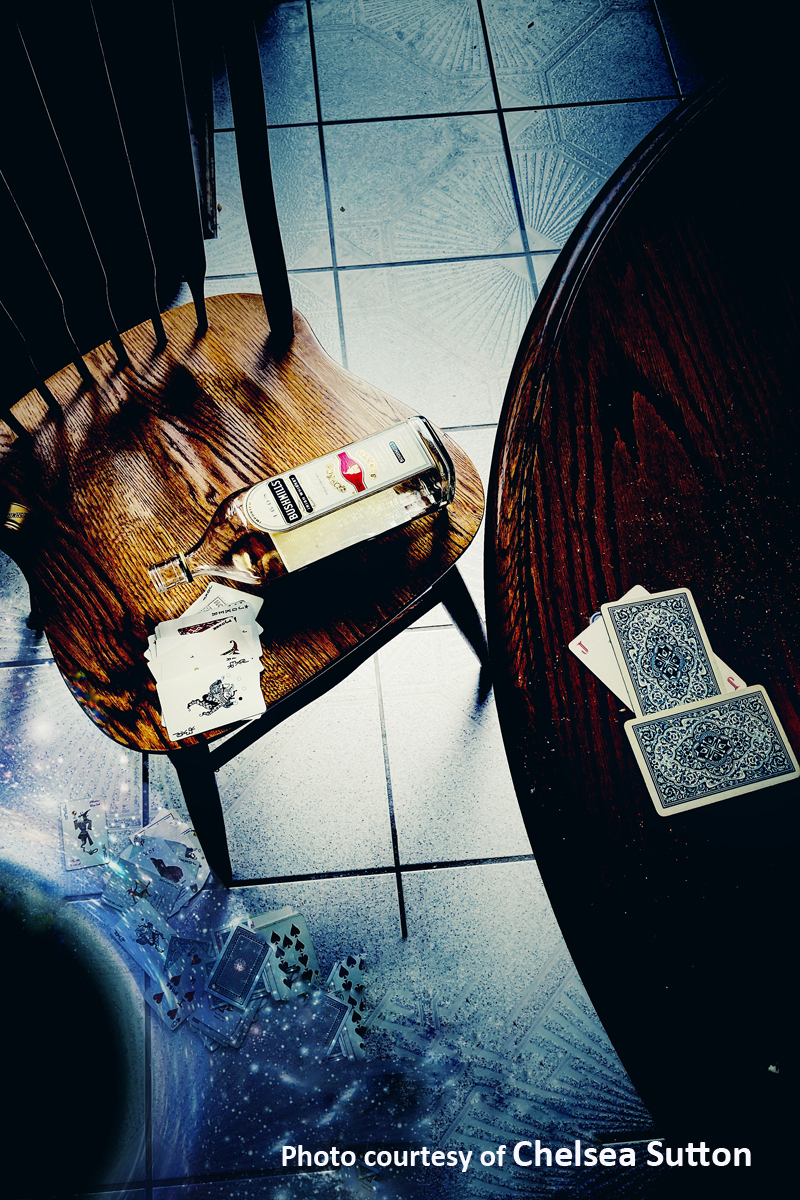 SPITE & MALICE is a labor of love, and except for my actors and my commissioned artists, I'm really the one-man-band with this one. I've had to learn to give this time to breathe so I could find the story and the voices. Figuring out the budget, logistics, and marketing while you're still making the art can be a slog - but all artists know this feeling I'm sure.
KAIDAN has been a journey! It's an interactive ghost story app for your phone, so it's been a learning process for all of us. But since I'm just a writer on that (Lisa Sanaye Dring is my co-writer), most of my work was done by the fall. We recorded all the audio with our actors, so we can't change it now! Right now the project is in the hands of the technologists. However, we are also working on a GPS portion of the app that brings you on a spooky tour of Little Tokyo - so my last two weeks have been full of interviews and writing new scripts for that.
I always juggle multiple projects at once, but it helps when they are at different points of their development - the dreaming phase, the outlining phase, the writing phase, the rewriting phase. Right now I'm maybe in the "I need a glass of wine" phase.
What's in the forecast for Chelsea Sutton post-pandemic?
Hopefully, there will be some holiday shows to work on. Hopefully, I'll have a good out in the world. Hopefully, I'll get to travel again!
You've been a regular denizen of the Los Angeles theatre community. When and how do you see it opening up again?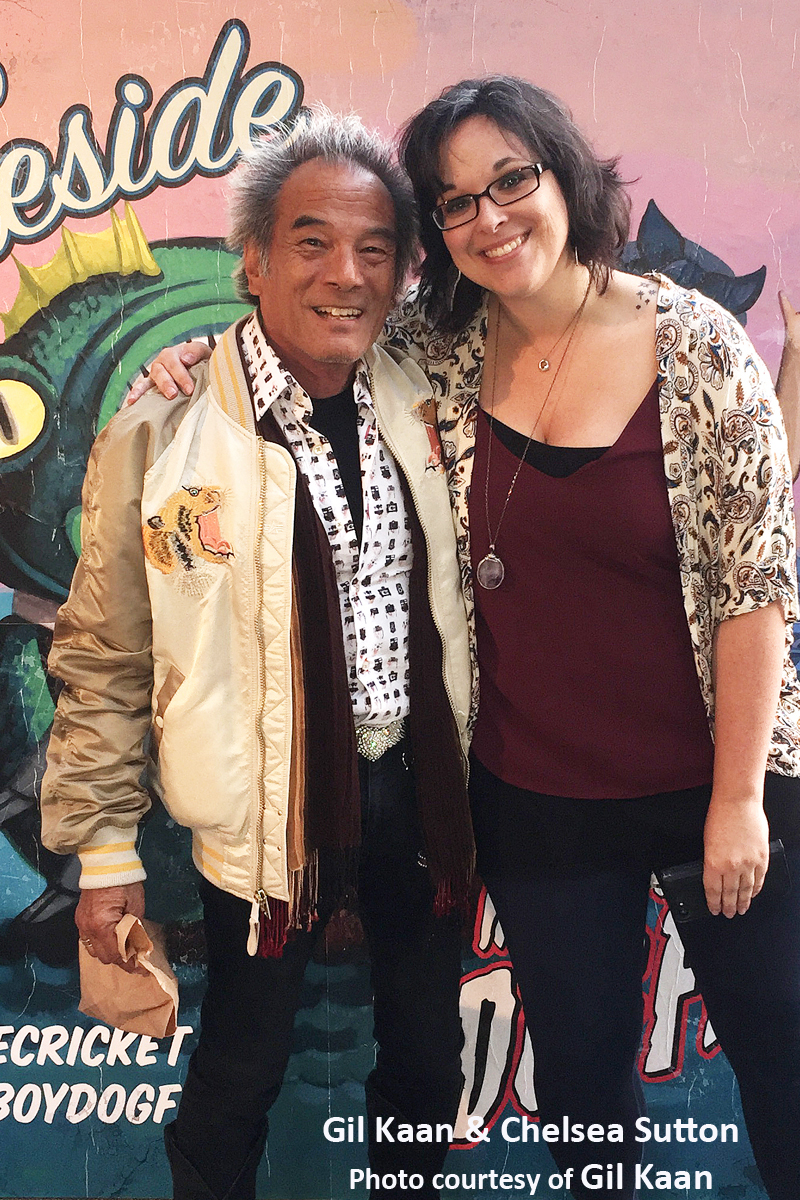 I may be a denizen, but I don't know if people actually like that I am! I think we'll be able to have actors gather safely before we'll be able to have big audiences again. I think we will have to keep being creative with how we present work until maybe spring of 2022, honestly. That doesn't mean audiences won't be able to gather, but it won't be near normal until a year from now. We'll still have to be cautious.
But I also want us to remember that the normal from before wasn't necessarily working for everyone. There are a lot of folks experimenting with different ways to tell stories - and I'm especially interested in worlds that can continue outside the theatre walls. I'm hoping we can take the big lessons learned - about accessibility, diversity, technology - and BRING those into the new theatre rather than try to scramble to get back to the before times. I know we miss the old theatre, but we can do better.
Thank you again, Chelsea! I look forward to interacting with your SPITE & MALICE.
For SPITE & MALICE tickets and accompanying mailing for interacting March 22 - April 30, 2021;as well as info on other POST THEATRICAL shows; log onto www.PostTheatrical.org