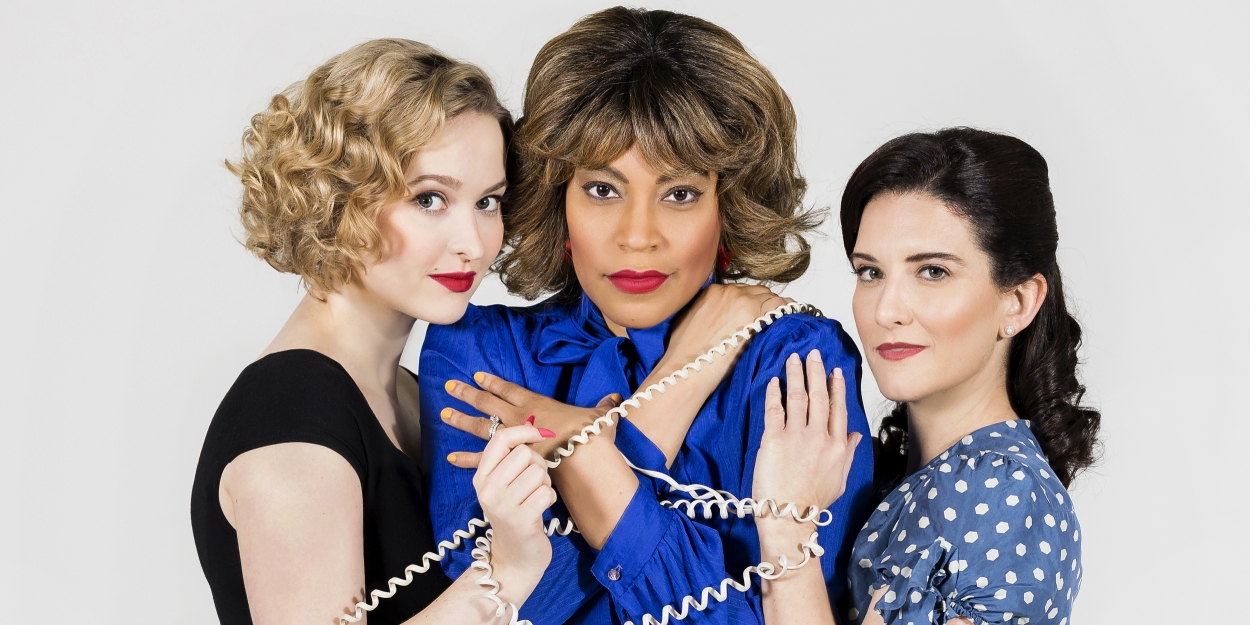 Ashley Moniz, Madison Claire Parks & Daebreon Poiema to Lead 9 TO 5, THE MUSICAL at Musical Theatre West
Audiences can experience 9 to 5, The Musical on select nights from February 10 - February 26.
Fifteen years after it made its original appearance in the Los Angeles theater scene, 9 to 5, The Musical is debuting on the Musical Theatre West stage! Musical Theatre West will bring some of Dolly Parton's award-winning music to life for its first show of the 2023 season. Just ahead of Women's History Month, this classic hit will uplift spirits and female empowerment as the perfect production to kick off the new year. Audiences can experience 9 to 5, The Musical on select nights from February 10 - February 26, and are invited to celebrate the official premiere in true "Dollywood" style on Saturday, February 11. Tickets range from $20 - $125 each and are available by phone at 562-856-1999 or online at musical.org.
"We wanted our first production of the season to be something funny, exciting, and upbeat," said Paul Garman, Executive Director and Producer of Musical Theatre West. "We knew 9 to 5 was the perfect choice, and Dolly Parton's masterful songs are sure to bring our audiences to their feet. Our hope is to welcome more of the many different communities in Long Beach and southern California to our theater this year, to enjoy a slice of Broadway in their own backyard."
Based on the hit 1980 movie of the same name starring Dolly Parton, Lily Tomlin and Jane Fonda, 9 to 5 was adapted into a musical in 2008 in Los Angeles before taking on Broadway. Set in the male-dominated 1980's workplace, audiences will be rooting for Violet, Doralee, and Judy as they face off against their sexist, egotistical, oppressive boss. Witty dialogue, powerful songs, and hilarious scenes make 9 to 5 an instant classic. Music from Grammy Award winner Dolly Parton shines bright, and will have audiences humming along to fan favorites like "Get Out And Stay Out" and the titular "9 to 5." Her incredible songs are joined by screenwriter Patricia Resnick's script. The two worked together on the original 1980 film, and joined forces once again for the musical production.
The shows leading ladies will be played by Ashley Moniz as Judy Bernly (National Tours of Kinky Boots, Sister Act, 9 to 5), Madison Claire Parks as Doralee Rhodes (The Fantasticks and The Baker's Wife Off-Broadway), and Daebreon Poiema as Violet Newstead (3-D Theatricals' Once On This Island and Tarzan, Moonlight Amphitheatre's Sister Act, MTW's Rodgers + Hammerstein's Cinderella). Ed Staudenmayer (Girl from the North Country, Anastasia National Tour) will play the egotistical president of Consolidated Industries, Franklin Hart, and the infatuated Roz Keith will be played by Chelle Denton (Troubadour Theater Company Die Heart, Ensemble Theater Company Emma: The Musical). The rest of Consolidated Industries' workplace will be staffed by some of Southern California's most talented stage favorites.
Celebrating women in the workplace, helming the production is Cynthia Ferrer, who is making her return to the MTW director's chair. Ferrer has previously directed 9 to 5 for San Diego Musical Theatre, and directed the star-studded Damn Yankees at MTW last year. Musical Direction will be provided by Wilkie Ferguson III, whose music direction credits include Kinky Boots at the Moonlight Amphitheatre, and Newsies for 5 Star Theatricals, and the critically-acclaimed MTW production of Spamiliton in March 2022. Choreography will be by Broadway Arts Community Co-Founder Alexis Carra Girbés, whose Fosse-inspired moves were recently seen on the MTW stage in Damn Yankees last fall.
Musical Theatre West's production of 9 to 5 will premiere at the Carpenter Performing Arts Center on select dates, February 10 - February 26, 2022, with a special ASL Interpreted Performance on Friday, February 17. Tickets start at $20 - $125, and are available for purchase by phone at 562-856-1999 or online at musical.org. Fees may apply. More information, a full line-up of performances, and additional details can be found at https://cloud.broadwayworld.com/rec/ticketclick.cfm?fromlink=2222349®id=9&articlelink=https%3A%2F%2Fmusical.org?utm_source=BWW2022&utm_medium=referral&utm_campaign=article&utm_content=bottombuybutton1.
Cast: