ANGRY NEIGHBORS' Danny Winn Signs With Exclusive Artists Agency
Winn played the role as the Yachtsman Skippy Brewster in Angry Neighbors.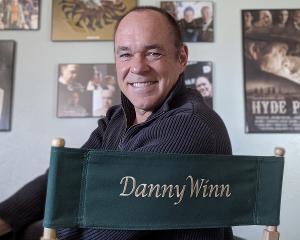 Texas-born actor/producer Danny Winn, who stars opposite veteran actor Frank Langella in the recently released 'Angry Neighbors', has signed with Exclusive Artists Agency. Rebecca Ek, CEO/Agent of Exclusive Artists Agency, will be personally representing Danny in Los Angeles, New York, and Atlanta as his exclusive Agent. Rebecca states, "I knew from the moment I met Danny Winn I wanted to sign him! He is a gifted actor with the tenacity to make it big in this business! He is one of the most driven actors I have met and has the talent to back it up!"
Winn's role as the Yachtsman Skippy Brewster in 'Angry Neighbors' allowed us a glimpse of the Actor in his first Comedic role. The film, which was released by Lionsgate December 2nd, 2022, also stars Cheech Marin, Bobby Cannavale, and Stockard Channing. Danny's flexibility as an Actor shows by his preceding role on the STARZ series 'Gaslit' where Winn portrayed Richard Nixon opposite Sean Penn, and Julia Roberts. You may also find the actor in the second season of the INSP channel series 'Into The Wild Frontier.' Season two is slated to premiere on February 15th. Winn will reprise his role as the noted Mountain Men organizer of the 1820's, William Ashley.
A bit of trivia, Danny Winn, and Frank Langella not only acted together in 'Angry Neighbors', but they have also both portrayed Richard Nixon. Danny in the aforementioned 'Gaslit', and Frank in the film 'Frost Nixon'.