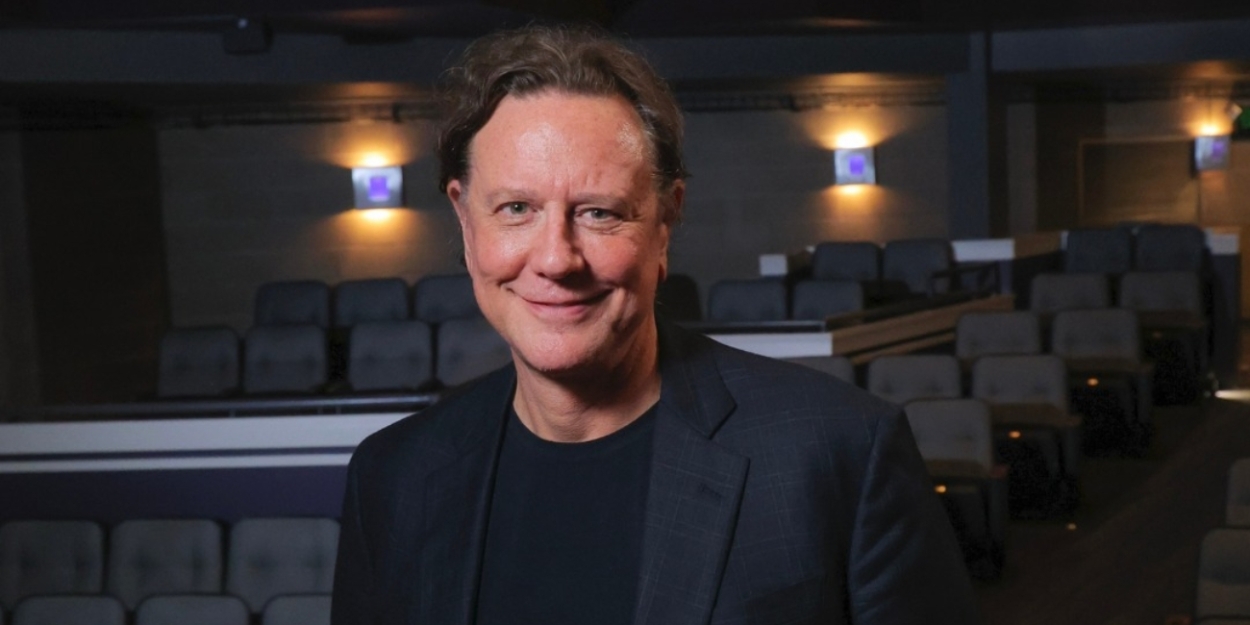 Review: LAUGHTER ON THE 23RD FLOOR at Arkansas Repertory Theatre
Judge Reinhold leads this talented cast now through January 19th.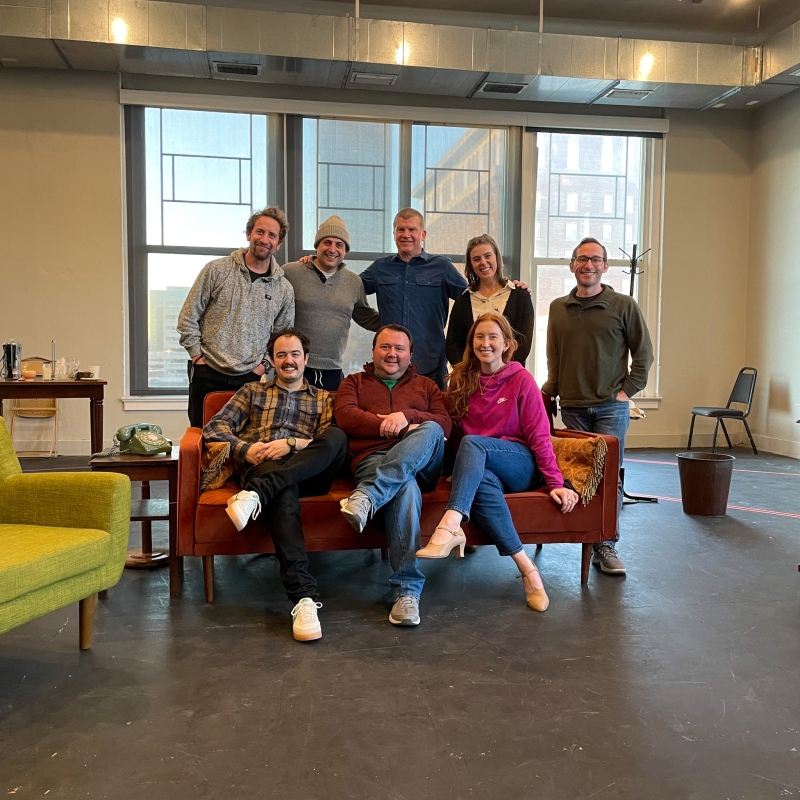 Powerhouse performer Judge Reinhold stars as a Sid Ceasar-like character in the super funny play LAUGHTER ON THE 23RD FLOOR at Arkansas Repertory Theatre, 601 Main St., in Little Rock, now through Sunday, Feb. 19. With Reinhold and the rest of the cast having very distinct characteristics that meld and collide every ten seconds, comedic comradery is evident throughout the whole show. You will laugh.... and laugh...... and laugh some more!
Written by the genius Neil Simon, LAUGHTER ON THE 23rd FLOOR is about comedy writers from the time Simon wrote for Ceasar's live variety TV show Your Show of Shows. Set around 1953, they throw jokes at each other from the time they step in the door, talk about political and social concerns, and brush upon the attitudes toward women, all while dealing with problems at the network. This play takes a look at what it's like behind the scenes and is filled with endless one-liners.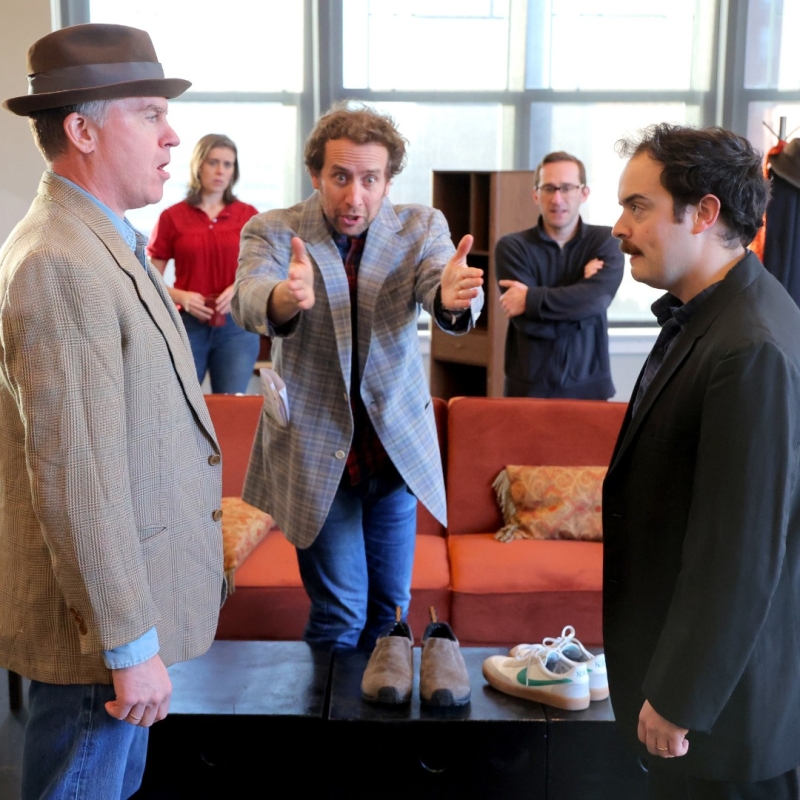 The commentator of the play is Lucas Brickman (Ben Liebert), who is the new guy and is modeled after Simon. Next through the door is fashionista Milt Fields (Scott Cote), who is modeled after Sheldon Keller. Keller went on to write for shows such as The Dick Van Dyke Show and M*A*S*H. Russian writer Val Slotsky (Drew Hirschfield) has a heavy accent and is given a lot of grief for it. His character was inspired by Mel Tolkin, who went on to write for All In The Family, and for comedians Bob Hope, Jerry Lewis and others. Brian Doyle (Gary Newton) is the Gentile of the group, and is based off of Tony Webster, who wrote for Car 54 and The Love Boat. Kenny Franks (Jonas Cohen) was modeled after Larry Gelbart, who co-wrote the screenplay for Tootsie and Broadway shows A FUNNY THING HAPPENED ON THE WAY TO THE FORUM and CITY OF ANGELS. Carol Wyman (Lacy J Dunn) is the woman writer of the group, and is based on Lucille Kallen and Selma Diamond. Kallen went on to write mystery novels and Diamond was a fixture on Night Court. Max Prince (Judge Reinhold) is Caesar, who often comes in wasted from tranquilizers and alcohol. To round out the cast is Helen (Finley Daniel), the receptionist who is an aspiring comedy writer, and Ira Stone (Matt DaSilva), who is a hypochondriac based off of Mel Brooks.
The Rep has brought in a very funny, talented group of actors. The way they play off of each other will leave you in tears from laughing so hard. Many of you will remember Reinhold from movies such as Beverly Hills Cop, Fast Times at Ridgemont High, and, my favorite, The Santa Clause. I was a little concerned that I would have a hard time shaking Reinhold's character from The Santa Clause from my mind, but Reinhold proved to be very versatile and embraced his Ceasar character so well, there wasn't a trace of sappy Neil at all. He was gruff, befuddled at times, and championed his drunkenness. Still, his charismatic stature dominated the space every time he made an appearance.
To be honest, the whole cast owned their parts. Each one was so fun to watch. Liebert, right off the bat, endears Lucas to the audience and proves that he is a capable guide. He often sets the guys up for their jokes, bless his heart.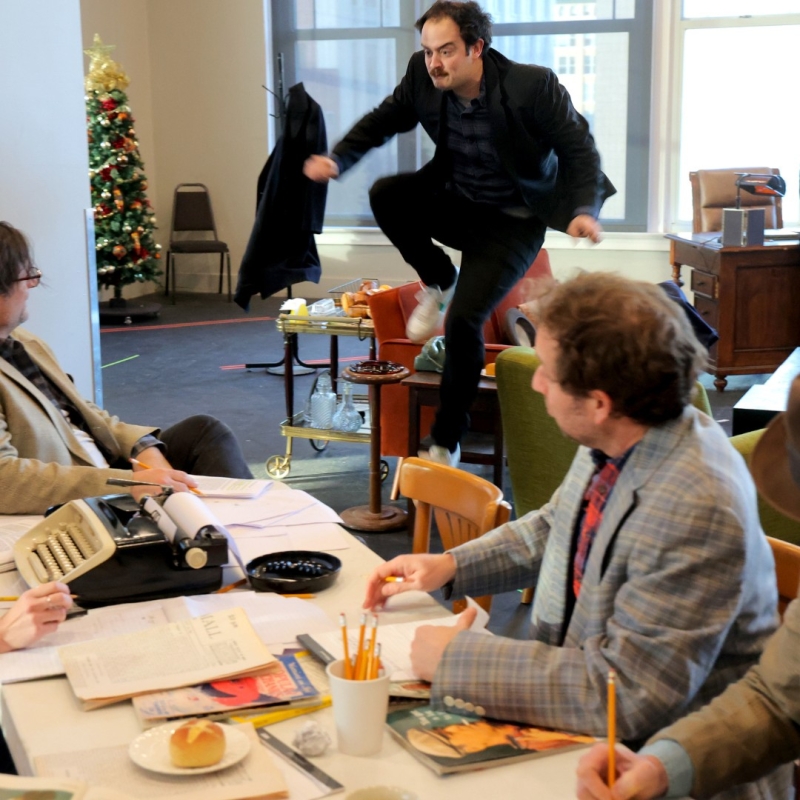 Cote makes Milt's attention seeking understandable. In every scene you wonder what is he wearing next and what is everyone going to say about it. He's a funny guy. Hirshfield's Slotsky is paranoid and frustrated a lot. He takes it out on his cowriters, and that's fonny. Newton's Brian has a larger-than-life quality, both physically and in character. His comedy comes from one-liner reactions from whatever the other comedians say, and also his duel with Ira was pretty laughable. Cohen's Kenny walks in with a quip when he enters the room. Dunn's Carol has to work twice as hard to be one of the guys, and her condescending cracks are hilarious and deserved. DaSilva's Ira is over the top and can steal the scenes when he gets the chance, and Daniel's Helen tries to keep up as best she can. They were all so great. I love it when nobody gets overshadowed by the others. These are real pros! You will love it.
I don't suggest bringing little kids due to foul language (there is a whole bit about how to properly say f**k). Also, there is discussion of drugs, drinking, and infidelity. Other than that, grab a drink at the bar in the lobby and enjoy non-stop joke after joke.
To purchase tickets, visit their website at therep.org, or call them at (501) 378-0405.
Thank you to Stephen B. Thornton for the use of these fabulous pictures.