Feature: Meet the Student Directors of XANADU JR at Pulaski Academy Theatre Department
BWW's Theresa Bertram learns the genius behind having student led productions
As a Broadway World writer, I am confident in saying that Arkansas is blessed with a wonderfully talented theatrical community. The love for theatre is evident in the quality of the productions that are offered in our state. From where does this love start? Some just magically discover it one day-probably by being forced at first to attend a show, but then realizing how fun this world is. Most of us, however, started in school. My love for theatre began when I would watch my older cousins perform in plays at the high school. Then in ninth grade, I was able to join our community theatre for a production. By tenth grade, I was in my first high school play, and from then on, I was performing in some fashion or another.
Now that I have children interested in plays, theatrical education has been important in our family. When our local high school teacher was having her students direct their one-acts, I thought that was really brave of her to give her students the reigns in the process. As I started thinking and talking about this ideology, I found others who were doing the same and even taking it a step farther.
Sheridan Posey, Director at Pulaski Academy High School Theatre in Little Rock, has been letting her Seniors direct the middle school productions for the past eight years. In fact, this particular set of Seniors are some of the original students who were part of her first fifth graders in their first middle school show.
I was delighted to have two interview sessions with the leaders of the show. First up was Madysen Nay, Macy Angel, Louise Deltheil and Aaron Wallace.
BWW: Tell me about your drama theater program experience.
Madysen: Basically, we've all been together since middle school, and now we're directing.
We came into middle school the same year that Mrs. Posey actually came to PA (Pulaski Academy), so we've basically grown up with her pretty much. She's known us since we were nine, and she's seen all of our awkward phases.
BWW: Did you all participate at the beginning of middle school?
Madysen: Macy, Aaron and I did our first spring musical in the fifth grade. We did SEUSSICAL.
Macy: And that was a big production!
Madysen: It was the first production I ever did, and I've been hooked ever since.
BWW: So now you guys are seniors and you're directing XANADU JR. How does this work exactly? Is everyone directing or do you all have specific things you do?
Madysen: We all have different roles- very specific roles, but we also do general things, because we all have studied the very specific points of all different kinds of theater. We've all done scenic design study; we've all done costume design study; we've all done directing and acting studies. So now we know the overarching, and we direct the overarching, but we also have our very specific roles. I am the costume designer. Macy does choreography.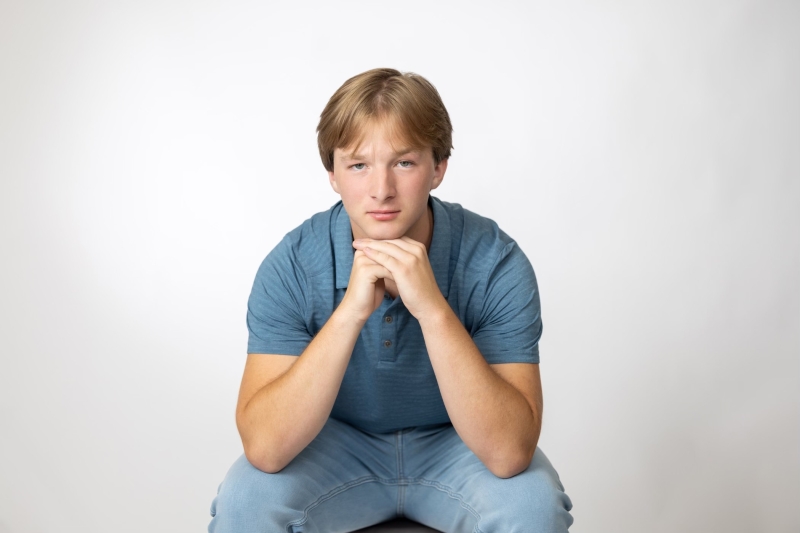 Aaron: I am one of the music directors.
Louise: And I do set design.
Macy: And like, I am not in charge of music and music's not really my Forte, but anytime I have extra time during rehearsal, I will come in during their music rehearsal and help them out. We all have our specific roles but we all pitch in where needed.
Louise: In the second you have free time, you don't.
BWW: So, you're doing set design? Tell me about it.
Louise: So, my process is a little different, because I'm actually not in the same theatre class. I'm taking stage craft, and I've taken it since Mr. Posey actually started. At first, I was by myself. I started designing a little bit-playing around with the idea. I read the script, took some notes, and I had a meeting with Madison and Theo to make sure that my vision was the same vision that all the directors had. So from that production meeting, I then continued designing the set and checking in with the others just to make sure that it was still matching. Then we started building it pretty much after we got back from winter break.
BWW: So four weeks?
Macy: It's gone really quick. Our kids work really hard. It seems like every year during tech week, everybody's really stressed out, like even the kids. I remember whenever I was younger, I was like 'Oh my gosh! How are we going to do this in like three days? Like, we look bad right now!' But it all comes together in the end. You wouldn't think that this process would be doable by like 10- to 14-year-olds since it's so quick, but we all do it, and they all do it.
BWW: Wow! That sounds like a lot. What are you doing?
Madysen: Costume design. So, we have 38 to 39 kids with an average of three costumes each. That's a lot of costumes Emily McCarver and I have to throw together. So, we've been sewing a lot of costumes. I have made some skirts for some girls; we have had to make some togas for some girls- that kind of stuff. Mostly the process at the moment is trying to get an aesthetic, and pull things from our costume closet that match that aesthetic. These kids are all different ages and sizes, and many of them are so tiny, itty bitty kids who are so small that I've had to sew some skirts to fit their tiny waistline, but it's really fun, because you get to see a kids face light up when they see their costume. They get so excited, and it makes me excited. It's super fun.
BWW: Great! Ok, what do you do?
Macy: Choreo (choreography). Caroline Perry and I listen to a song to get the context of the song. Once we figure out the purpose of the song and what we want to happen on stage, we just kind of start moving around. Caroline's a lot better of a dancer than I am, so she'll just start moving, and I'm like 'whoa, do that again- that's really cool!' So we usually have rehearsal for an hour to teach the choreo, but we make it up an hour before, because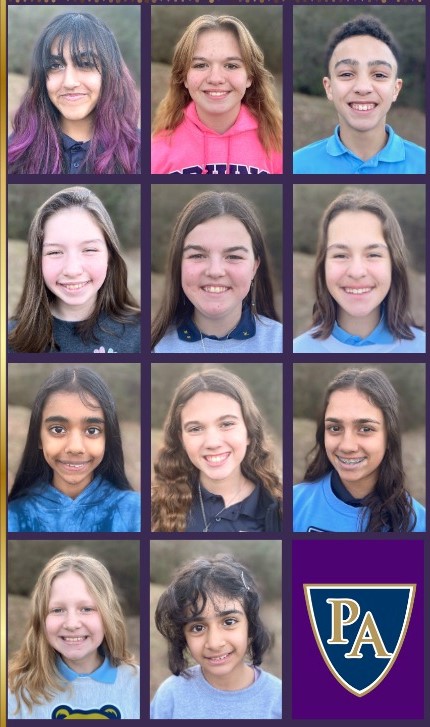 we have so many musical numbers to choreograph. When we dance, we question - does that make sense with the context? Would their character be doing a harsher movement? - We go through the process of whether or not it makes sense or looks good. It's tiring, because the first two weeks, we would literally make up two dances every single day and have to teach it to like 40 kids, but it was so much fun, for sure. Being able to express our creativity with the songs is cool.
Aaron: Well, I'm one of the music directors along with Theo Turriff and Brooklyn Courtney-Moore, and just like kind of like Macy said, during the first few weeks we were writing one to two numbers a day. They'd have choreo, then we would have a music rehearsal. It was really nice having three music directors specifically for this, because I'm not a trained pianist, and I can't really play piano. I'm a guitarist, but Theo's a pianist. We all have trouble reading music, so my rehearsal would consist of notating the music on the sheet so that he could read the notes to play them to the actual kids. Then me and Brooklyn would sing the parts. While they were doing Choreo rehearsals, me, Brooklyn and Theo would be sitting in the choir room for hours upon end making tracks. It would get frustrating at times, but it ended up working out in the end. It was a really good experience. I, personally, got a lot better at reading music over this; I got a lot faster; I pretty much taught myself how to play piano by sight reading along with my guitar skills and stuff like that. However, it was really helpful to work with a group of people who, may or may not have a background in music, but we really showed that we can teach music to little kids.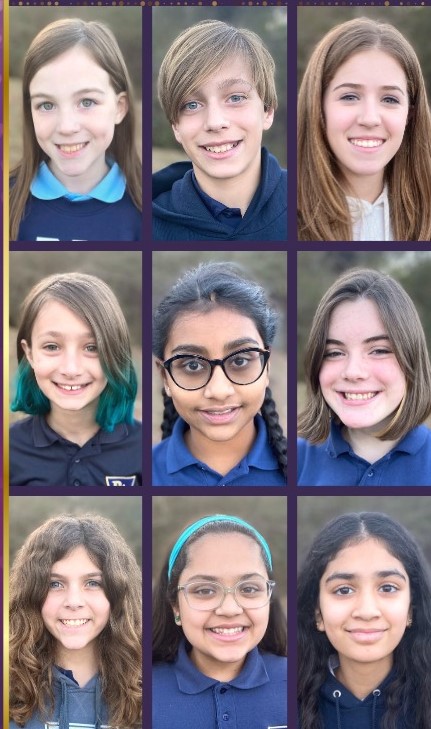 BWW: That's awesome! So, through this experience, does this encourage you to take it further after high school?
Madysen: I think for me it just confirmed that I do want to continue costume design into college.
Louise: This experience has really sparked my love for building and designing, so I'm leaning towards architecture. Still, I think that everything I'm learning is going to help me in my studies.
Macy: I'm not going to major in theater in college, but it, definitely, has showed me that I am able to teach these little kids dance and has giving me directing skills to tell little kids what to do, like for babysitting, and other future children or my nieces and nephews.
Aaron: Yeah, for me, my future plans don't really involve theatre as a career. Hopefully, if everything works out, I plan to be an officer in the Navy. Being an officer in the Navy is being a director or being a leader, and being a director in this has really taught me not only how to lead peers and work alongside of me, but also how to lead people younger than me that maybe don't have as much experience as me. I also plan to keep doing theater in college, whether it be through a club or through a troop, because I've been doing it since fifth grade.
At this point Director Posey has been weaving in and out of our interviewing session.
BWW: OK, now that she's gone, how do you feel about Mrs. Posey?
Madysen: Oh, she's the best! I wanna say she's my second mom- we prefer to call her Godmother- but she's literally seen us grow up. She's just been one of the best mentors we could ask for, because she's very kind; she is always checking in and caring for our emotional well-being, but she also holds us accountable for everything we do, which I think is so important. A good mentor is someone who keeps you in check, and she's constantly keeping us in check to make sure that we're doing the best we can do.
Aaron: For me personally, I've been in other environments like community theatre with other directors before, and Mrs. Posey just has so much structure to this process. You know what you're doing this day; you know that in this rehearsal, you're going to be working this number and learning this choreo, and that's something that I never really experienced outside of this PA theatre department. I, personally, love structure in my life; I can't really go on without any sort of structure, which is part of why I want to go in the Navy. So, I think this structured approach that we have to our rehearsal process is really what's been the foundation for me and Theo. It's the reason why I've been able to stay in it for so long.
Madysen: Mrs. Posey keeps it super professional. I've done community theater, and I think this is one of the most professional places I've ever worked in.
Aaron: She runs a tight ship, so it feels like you're in a professional show.
BWW: So where does theatre fall in your high school experience?
Aaron: Theatre's been kind of that rock that's been keeping me going through high school. I was a football player for three years in high school, not counting my middle school years, and I ended up quitting football. However, staying in theater is probably what kept me going through this year and kept me motivated through all the senior year stuff going on.
Madysen: Yeah, I don't wanna be too dramatic, but theater is the thing that keeps me alive. I think it's also so important when it teaches soft skills. One of the most important things theater has taught me is collaboration and being able to cooperate with others. Sometimes you have to make sacrifices in means of the big picture, and I think that's one of the most important things. It really teaches teamwork, and that, sometimes, there are things that are bigger than you that you have to put before yourself. Also, it teaches a lot of time management skills, especially when we're on, like, six-hour rehearsals after school, and then there is also a paper to write for AP history classes. So, I think it's great at teaching all of these soft skills, like empathy, time management- that kind of stuff.
Louise: Yeah, if you're doing theater and you wanna do it seriously, even in high school, it kind of has to be the center of your world. I think the good thing is that we all love that and we want to do that. It's just like it's a tight knit community that you can fall on when you're going through hard things. I'm very excited to start rehearsal. I started this week, and then until the end of April, we're not stopping rehearsal. I'm going to be here, like, until at least 6pm every night, and I feel like most people that don't necessarily do theater would look at it and you little apprehensive. I think we're all excited about it.
BWW: One last question. What do you want the kids that you're directing to get out of this experience?
Louise: From a scenic designer perspective, I want them to know and to see that taking stagecraft classes and doing the backstage portion of theater is as amazing as being on stage and is as important. I, also, want them to see that they, too, can do set design.
Madysen: I think I just want them to take away a sense of connection and mentorship with each other, because some of the strongest connections I've ever had through our theater program, was the older kids who mentored me and made those strong connections with me. Those all started in middle school, so I really want them to take away that from this.
Aaron: I guess from my point of view as one of the music directors, I want them to really see that you don't have to be an amazing singer to be in musical theater as long as you're confident. If you get up there sing your lines with all your heart, passion, and effort, it really doesn't matter if you're an amazing singer or not, because in the end, you're telling a story.
My next group of seniors were just as passionate as the first set. This time I was able to talk with Caroline Perry, Brooklyn Courtney-Moore, Emily McCarver, and Jackson Evans.
BWW: Hey guys! Tell me about this process of working with the middle-school kids.
Caroline: Well, it's been a whirlwind. It's been a lot of work, I think, for all of us, but we've grown up in this department, so we've been able to have been a part of almost every single middle school musical. We've gotten to be the little kids out there doing this, and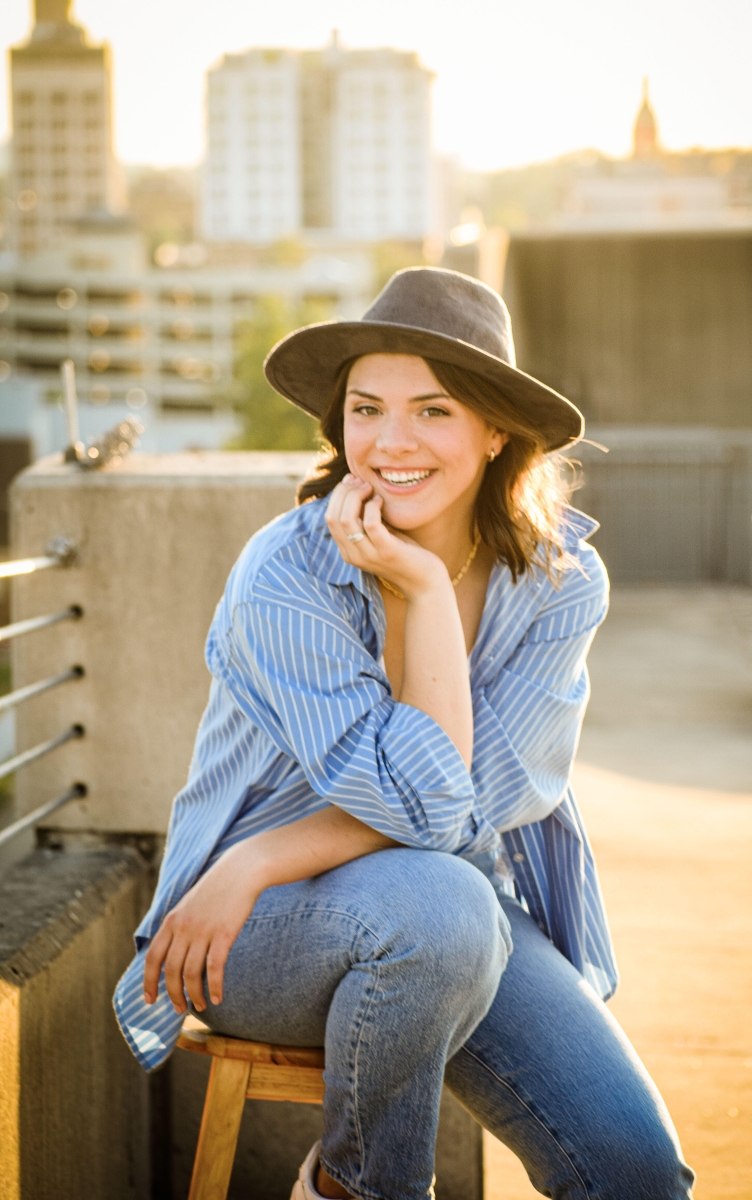 now we are able to be the directors. It's very sobering, because now we're putting the shoes of the people that were mentoring us on, and we're taking what we learned from them and applying that as we teach these kids. It's an eye-opening process. I've never really gotten to direct anybody in this way before, and it's been very educational. I'm very grateful.
Brooklyn: For me it's a beautiful thing to be able to experience, because I've been in all four middle school musicals, and I remember picturing myself as a director in fifth, sixth, seventh, and eighth grade, just wondering what I would be like, wondering which areas of the show I would focus on, and what show we would do. So, we've been thinking about this ever since we were ten years old, and I think once we finally got to do it, it was just beautiful. To be able to see it all come together from the first day of auditions to the stress of tech week, I'm very grateful to be able to be here and live out the dream that I had when I was their age.
Emily: Yeah, pretty much like what she said. I've been like looking forward to this since I was ten years old, and I also never knew where I'd be. Now, I'm stage manager and doing costumes so I get to float around and be a part of all of it, and I really enjoy it.
Jackson: Yeah, it's been stressful, but it's also been very rewarding to see the growth of the process. I only did one middle school musical, so I didn't have as much experience as everyone else did, but I know that from my process there, I did enjoy it, and I love the directors. It was a different feel overall than a lot of other productions outside of middle school, especially, because we were getting directed by our older peers. It's just very nice, because you kind of have people to look up to, and now we're the people that they look up to.
BWW: What's your role in this?
Jackson: I am the assistant stage manager, assistant lighting designer and blocking.
Brooklyn: I'm on music, and my main focus is on character work and blocking.
Caroline: My main focus is on choreography with Macy. We're also assisting each other with making hair designs.
BWW: Is this the kind of stuff you want to continue doing after high school?
Brooklyn: Yes, I'm going to school for acting, either on stage or on screen, but this is what I want to do for the rest of my life.
BWW: Where do you plan on going to school?
Brooklyn: Somewhere in California. I've only applied to California schools, just because that's where my heart belongs. I love the warm weather, and I also love TV/film work. So, hopefully, that works out for me there.
Caroline: Yeah, I'm also planning to do this when I get older, but I'm planning to major in musical theater. My dream is New York/Broadway. That's what I would really love to do, as well as, maybe, dabble in art history. I've done this my whole life, and Mrs. Posey has really nurtured us, and I think that she's prepared us very well for going into these occupations.
Emily: I'm planning on going to a Pre-Vet program.
BWW: Do you think that theater has helped you in any way to prepare you for your Pre-Vet life?
Emily: Sure! You learn people skills, but, also, we did WIZARD OF OZ last year, and I got to be the dog handler for Toto. I trained my own dog to play Toto, so that was some animal skills there.
Jackson: I'm not completely sure yet. I know I want to do something social sciences related, but I also have been thinking about double majoring or minoring in theater. I'm not really sure until I get to college.
BWW: Alright. So how do you like working with the little kids?
Jackson: It can be frustrating sometimes.
Brooklyn: I think it's easy for me to see myself in each and every one of these children, because I was all over the place when I was younger, but I still had that passion and that desire to perform and to please the directors. Mrs. Posey and I see that, while the kids might be a little bit distracted every once in a while, or chaotic once they get too chatty, it all comes back together once we are able to really focus in on what we're creating. We're creating a show during this four-week rehearsal process, and I think we all care pretty deeply about it. Most people think 'whoa I do not want to deal with 38 middle schoolers.' I've had people tell me that when I tell them that I'm directing a middle school musical. I think people underestimate how much they can accomplish. The kids are passionate about it, and they care just as much as we do. So, I think it's easier to work with them as some expected, but they are still 10 to 14 years old, so I think that we have to work with them differently than we do with each other, but they're still doing an incredible job.
Emily: Also, these are a really talented bunch of kids. They have an insane amount of talent, so it's been pretty easy. Some of our lead actors came in prepared and were ready to go right off the bat, so they've made it easier to work with.
Caroline: It's just so amazing to see their passion, because we had that same passion when we were younger. Now we get to invigorate them with even more passion. We talk about this a lot with Mrs. Posey, about how we're bringing up the next generation of theater students that will be in high school. We want to grow this department as much as we can, so I just really enjoy getting to see their passion, but I also enjoy getting to fuel it. It's been great, because they're so talented, and they bring you everything every single day- they just leave it out there for you on the table. All you have to do is grab their hands and help lead them on and keep pushing them to reach their full potential. It's great!
Well if that doesn't inspire you, nothing will. After all of the accolades, I was finally able to have a minute with their very busy instructor.
BWW: What made you want to let the kids take over?
Posey: We saw an opportunity to allow our older students to do something that isn't normally available to them at the high school level. They are able to step into the director's chair and truly feel that mentoring relationship between younger students: actor/director, designer/crew and to just make those connections across all these many grades. I also knew that being a younger actor/a younger crew member and having an opportunity to look up to these seniors who they've seen in the fall play, they've seen them on stage in the spring musical, and then to now finally have them run the show learn from them, was just invaluable. Sure, they are going to learn things from their teachers and learn things from their adult directors, but to have that connection and think 'someday I want to do that when I'm a senior- I wanna do that- I wanna be the one that's helping younger students learn how to do these things,' it wasn't easy logistically speaking to figure out how to make all this time work, but we just knew we wanted to make it happen. We're eight years in now with this, and it's going strong. It's been growing every year, and I'm just really proud of all the mentoring opportunities.
BWW: Do you think it has a strengthened your kids coming up?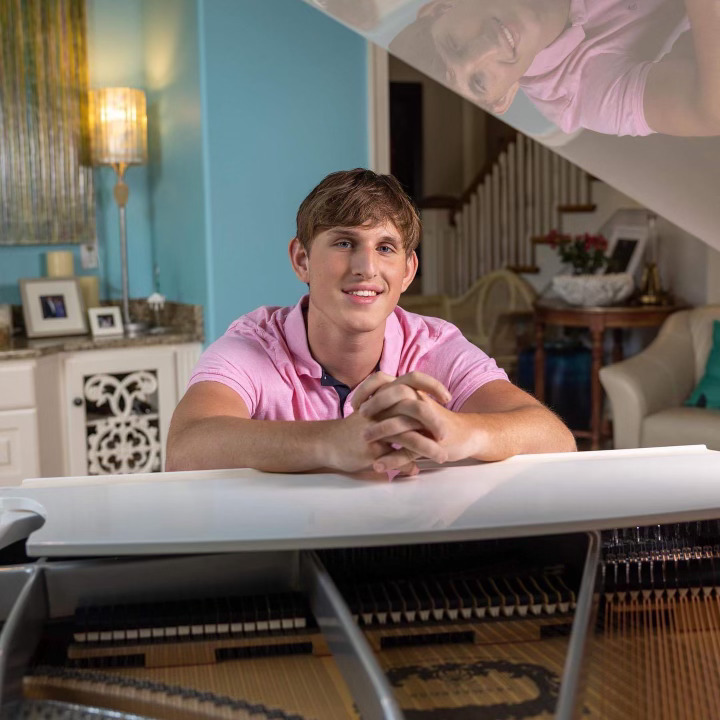 Posey: Absolutely, yes! It, definitely, strengthens the younger ones, because it gives them something to aspire to, knowing that they have the opportunity to do this when they get older. Having that connection with those older actors makes them want to continue in the program as an actor/as a designer/as a crew member. They've got that great example already leading them, because this is actually the first opportunity they have to act on stage as middle schoolers in the middle school production. So, they are led by other students before they're even in a production led by me.
BWW: Which could be intimidating.
Posey: But it's exciting. It kind of helps them stair step and learn what it feels like, you know. Sometimes it's a more comforting environment to have these seniors as mentors that they can connect with and sort of learn the ropes before they're in a high school production.
BWW: What are you wanting your Seniors to get out of this whole experience?
Posey: For one thing, it really gives them perspective by the time they finish this production. We are stepping into our spring musical. They will be back in their actor positions, and they know so much more about the process. They understand what the directors go through; they understand what the designers go through; and so, it gives them a lot more respect for the process, respect for the art form, and whether they go on to pursue theater or not, they will forever be theater supporters; they will forever be art supporters, because of these experiences. So really, it's about that perspective and that passion and that connection to what a production can give them.
Well, I, for one, am grateful that these students are getting this wonderful opportunity. I have seen some of these young actors in productions outside of school, and they are stars in the making. I give credit to educators like Mrs. Posey, who are training these students into excelling in the theatrical world or whatever world they wish to conquor.
XANADU, JR. will be at the Connor Performing Arts Center Saturday, Feb. 4, at 7pm, and Sunday, Feb. 5, at 2pm. Then, don't miss these Seniors in their spring musical LIGHTING THIEF: THE PERCY JACKSON MUSICAL in April. Check out their website at pulskiacademy.org for more information.