Spinning Tree Presents EVERY BRILLIANT THING In Kansas City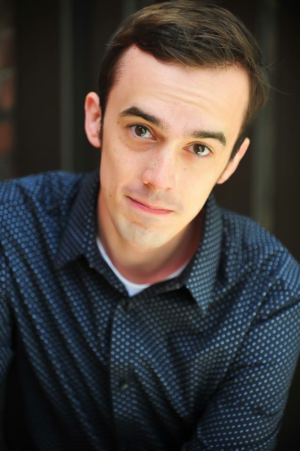 Spinning Tree Theatre opens the 2019-20 season August 16 - September 1 with Every Brilliant Thing. This Kansas City premiere tackles the issue of depression using a life-affirming list and a partly-improvised structure that engages audiences in a way never before seen at Spinning Tree. This production will also mark the company's first mainstage production at Johnson County Arts and Heritage Center.
Created by British playwright Duncan MacMillan with comedian Jonny Donahoe, Every Brilliant Thing found success at the Edinburgh Fringe Festival and Off-Broadway and was adapted into an HBO movie. The Kansas City premiere of Every Brilliant Thing is directed by Doug Weaver and features R. H. Wilhoit.
You're seven years old. Mom's in the hospital. Dad says she's "done something wrong." She finds it hard to be happy. So you start to make a list of everything that's brilliant about the world. Everything that's worth living for. 1. Ice cream. 2. Kung Fu movies... 6. Me. You leave it on her pillow. You know she's read it because she's corrected your spelling. Audiences are taken on a remarkable journey that truly examines what makes life worth living - and the power of theatre to bring people together.
Director Doug Weaver on first reading the play: "It touched something deep inside and did it in such a funny way. I found myself actually laughing through tears! The beauty is in the little details."
"Every Brilliant Thing is an innovative approach to theatrical storytelling," says Spinning Tree Artistic Director Michael Grayman-Parkhurst. "This unique event fits beautifully into our wheelhouse, as it literally and figuratively asks audiences to meet us halfway. Ultimately, this play can be cathartic and may offer further proof that art can heal."
More information including performance dates and times at www.spinningtreetheatre.com.
Related Articles View More Kansas City

Stories

Shows
More Hot Stories For You