BWW Review: MORNINGSIDE Gives Baby Shower Expectations a Shake-Up at New Stage Theatre in Jackson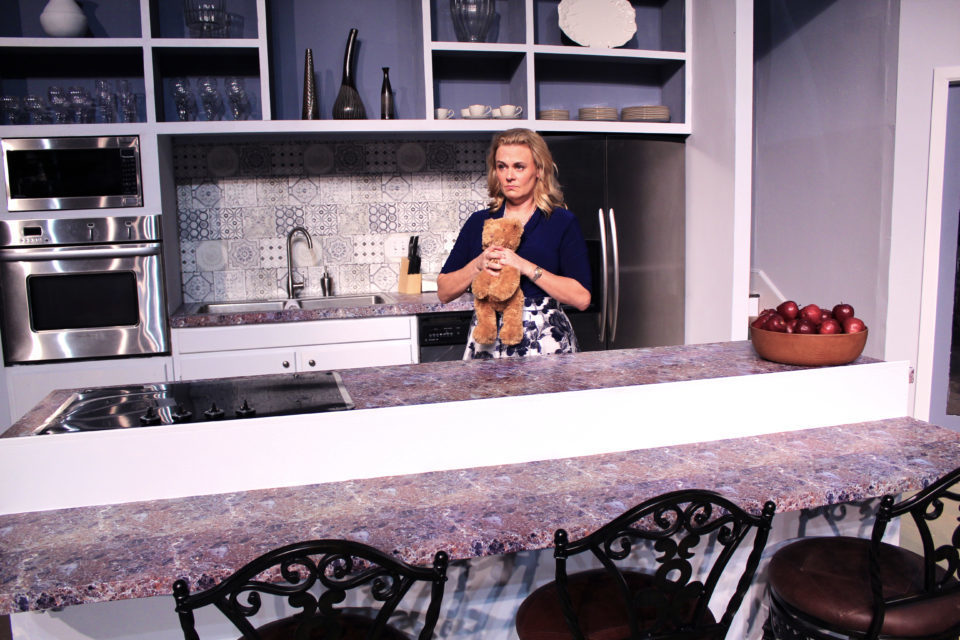 Baby showers are supposed to be joyful events, surrounding the mother-to-be with love and positive feelings about her impending parenthood, right? In writer and director Topher Payne's new comedy, Morningside, the baby shower in question is decidedly anything but.
Sponsored by Sanderson Farms, Morningside is currently being presented at New Stage Theatre in Jackson, Mississippi, as part of its 53rd season. A Mississippian himself, Payne began working at New Stage Theatre as a teenager, making this return with one of his own plays especially meaningful.
Morningside features a cast of 9 dynamic women hosting and/or attending a baby shower. Each woman brings her own issues to the shower - Devyn Driscoll (Annie Cleveland), the mother-to-be, is wrestling with the decision to go back to work after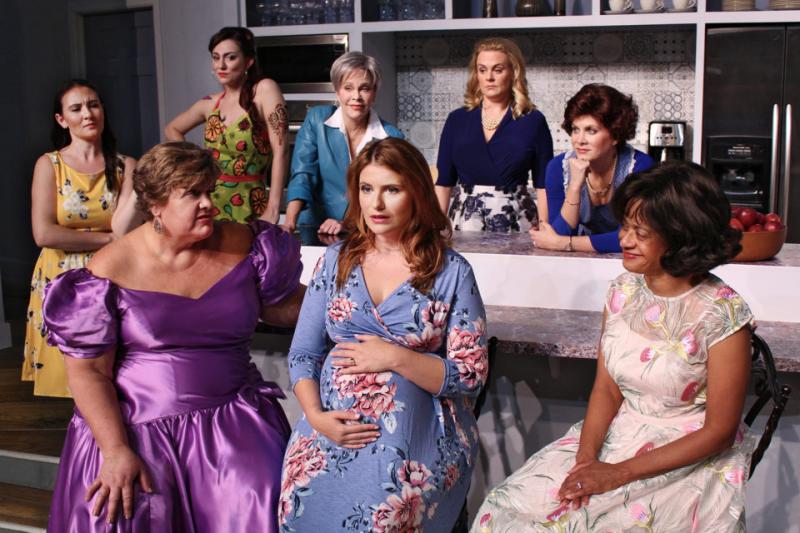 the baby is born instead of staying home; Clancy Driscoll (Bryn Striepe), Devyn's younger sister, is a wild-child who has a secret that will throw everyone for a loop and turn the dial up on the drama of the day; Grace Bouchard Driscoll (Ali Dinkins), Devyn and Clancy's mother, has been experiencing recent marital problems; Louise Bouchard Carlisle (Jessica Wilkinson) and Roxanne Bouchard (Jo Ann Robinson), Grace's sisters, have come to help with the shower for Devyn and to check on Grace herself; Dr. Mackenzie Novack (Hope Prybylski) is a pediatrician and Devyn's childhood friend and Sophie Navarro (Kerri Courtney Sanders) is Devyn's coworker, and both learn throughout the course of the afternoon that their positions, personal and professional, in respect to Devyn's pregnancy are not what they were led to believe; Elinor Hughes (Carolyn Choe) is a coworker of Devyn and Sophie who just invites herself to the shower; and Felicia Taggart (Joy Brashears Amerson) is Grace's friend who is there to serve as her moral support.
Ann Robinson" height="189" src="https://cloudimages.broadwayworld.com/upload12/1871189/files/Bouchards-960x640.jpg" align="left" width="270" />
The drama of the day is primarily found in the sibling rivalry between actresses Bryn Striepe (Clancy) and Annie Cleveland (Devyn), though Ali Dinkins (Grace) gives them a run for their money with her insistence that she is totally fine and doesn't need to take a moment to process the state of her marriage. Carolyn Choe (Elinor) brings in some incredible comic relief, as does Jo Ann Robinson (Roxanne), though both wrap up their performances with some stunning revelations about life and about how people need other people to get by in the end.
Touching on such sensitive issues, especially here in the South, as women's rights to choose, racism, and gay equality, while still causing intense laughter throughout, this is a timely piece that reminds us that we all end up in unexpected situations at some point and that we can get by with a little help from our friends and family. MORNINGSIDE runs through September 23rd at New Stage Theatre, and is not to be missed. The link for tickets can be found below.
Tickets: https://news-internet.choicecrm.net/templates/NEWS/#/events