SHOW
DATES
THEATRE

Every Brilliant Thing


Jonny Donahoe, Duncan MacMillan.
3/14 - 3/26/2023

New Stage Theatre
1100 Carlisle Street
Jackson

Avenue Q

3/17 - 4/1/2023

Strand Theatre
Vicksburg

Peter Pan Jr


Wendy Darling loves to tell stories to her brothers, Michael and John. But when her father announces she must move out of the nursery, Peter
3/31 - 4/1/2023

Brandon First United Methodist Chur
205 Mary Ann Dr
Brandon

Disney's Beauty And The Beast Jr


The Brainy and Beautiful Belle yearns to escape her provincial life...and her brute of a suitor, Gaston. However, Belle gets more adventurous than she wanted
3/31 - 4/2/2023

Wayne Academy
46 Joe Jordan Dr
Waynesboro

Lionel Bart's Oliver!


Shows times are: 8:00pm  Thursday , Friday  Saturday 2pm  Saturdays and Sundays Orchestra = $35 Mezzanine = $29 FOR MORE INFORMATION
3/24 - 4/2/2023

Biloxi Little Theatre
Biloxi

Little Women

3/30 - 4/2/2023

Jean Pittman Williams Recital Hall
200 S Capitol St
Clinton

Die Fledermaus or "The Bat Gets Even!"


Join us for Great Music, Great Fun, and Great Opera at Thalia Mara Hall! Die Fledermaus! (or…The Bat Gets Even!) Composed by Johann Strauss II
4/22

Thalia Mara Hall
255 E. Pascagoula Street, Jackson, MS 39201
Jackson

Disney's Descendants


Available Spring 2020
4/21 - 4/22/2023

Copiah Educational Foundation
1144 E Gallman Rd
Gallman

Little Shop Of Horrors


A down-and out skid row floral assistant becomes an overnight sensation when he discovers an exotic plant with a mysterious craving for fresh blood. Soon
4/21 - 4/23/2023

Univ Of Mississippi -fulton Chapel
60 Chapel Ln
University

Big Fish


Based on the celebrated novel by Daniel Wallace and the acclaimed film directed by Tim Burton, BIG FISH centers on Edward Bloom, a traveling salesman
4/27 - 4/29/2023

Tupelo Community Theatre
Tupelo

Disney's Frozen


Features the songs you know and love, plus a dozen new musical numbers.
4/27 - 4/29/2023

Ocean Springs Hs Theatre Arts
Ocean Springs

Fences


Winner of the New York Drama Critic's and Tony® Awards as well as the Pulitzer Prize, this sensational drama starred James Earl Jones as Troy
3/28 - 4/30/2023

New Stages Theatre
1100 Carlisle St
Jackson

Mamma Mia!


MAMMA MIA! is the ultimate feel–good show that has audiences coming back again and again to relive the thrill. Now it's your turn to have
5/4 - 5/7/2023

Oak Grove High Theatre
5198 Old Hwy 11
Hattiesburg

Disney's High School Musical Jr.


Learning Stage: book: David Simpatico; lyrics: Greg Cham, Ray Cham, Andy Dodd, Matthew Gerrard, Faye Greenberg, Jamie Houston, David N. Lawrence, Bryan Louiselle, Robbie Nevil,
5/12 - 5/14/2023

East Marion Gymnatorium
527 E Marion School Rd
Columbia

Mary Poppins Jr


One of the most popular Disney movies of all time is capturing hearts in a whole new way: as a practically perfect musical! Mary Poppins
6/1 - 6/4/2023

Laurel Little Theatre
5th Avenue Laurel, MS
Laurel

Disney's 101 Dalmatians Kids


In a loving home in the city of London, Dalmatian parents, Pongo and Perdita happily raise their Dalmatian puppies, until the monstrous Cruella De Vil
6/29 - 6/30/2023

Brookhaven Little Theatre
126 W Cherokee St
Brookhaven

The Music Man

6/30 - 7/1/2023

Ford Center For The Performing Arts
Oxford

The Music Man

6/29 - 7/2/2023

Performing Arts Center
Senatobia

Kinky Boots

7/14 - 7/22/2023

Strand Theatre
Vicksburg

The Addams Family


Visual content only
7/20 - 7/23/2023

Pearl Community Theatre
Jackson

Seussical Jr.


Horton the Elephant, the Cat in the Hat, and all of your favourite Dr. Seuss characters spring to life onstage in Seussical jr, a fantastical
7/27 - 7/30/2023

Performing Arts Center
Senatobia

Disney's Newsies Jr.


Tenacre Country Day School
8/9 - 8/9/2023

Greensboro Auditorium
401 Greensboro St
Starkville

Kinky Boots

9/1 - 9/10/2023

Biloxi Little Theatre
Biloxi




Back to the Main Page | Browse Local Theatres
---
Latest Jackson, MS Reviews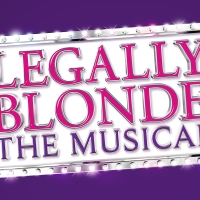 Review: LEGALLY BLONDE THE MUSICAL Turns Jackson Positively Pink!
by Juliana Asbill - January 24, 2023
Legally Blonde is fun, fashionable, and fabulous - and very pink!...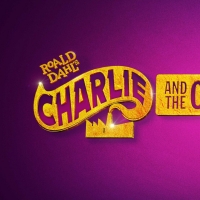 BWW Review: CHARLIE AND THE CHOCOLATE FACTORY Brings a World of Pure Imagination to Jackson
by Juliana Asbill - March 23, 2022
The Candy Man came to Jackson on Sunday, March 13th, and brought a world of pure imagination with him. As part of Broadway in Jackson's 2021-2022 season, presented by Trustmark, Charlie and the Chocolate Factory's North American tour stopped at Thalia Mara Hall for one night only....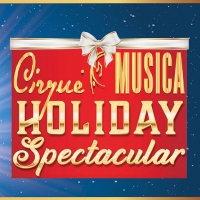 BWW Review: CIRQUE MUSICA HOLIDAY SPECTACULAR Wows at Thalia Mara Hall
by Juliana Asbill - December 26, 2021
Jackson audiences were wowed on Wednesday night, December 22nd as Cirque Musica Holiday Spectacular took to the stage of Thalia Mara Hall. Daredevils, aerialists, and acrobats (oh, my!) shocked audience members with gravity-defying stunts....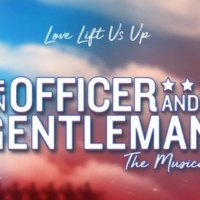 BWW Review: AN OFFICER AND A GENTLEMAN Lifts Us Up at Thalia Mara Hall
by Juliana Asbill - December 22, 2021
Another jukebox musical, this one based on a romantic movie from the 80's? You might be wondering if that is really a good idea.  Rest assured, the An Officer and a Gentleman the Musical tour does not disappoint in the slightest! ...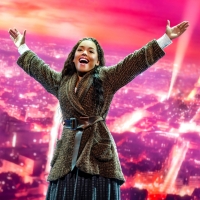 BWW Review: ANASTASIA Brings Broadway Back to Thalia Mara Hall
by Juliana Asbill - November 17, 2021
Home, love, family…these are the things that the titular character of Anastasia the Musical longs to find on a grand adventure with a couple of con men as her only companions. Along the way, she's also hoping to find out just whether or not she is the daughter of the last, late Russian czar, and if...