INDUSTRY: Theater Report- August 7th, 2017, Take a Look at the Broadway Real Estate for the Upcoming Season
Even though we are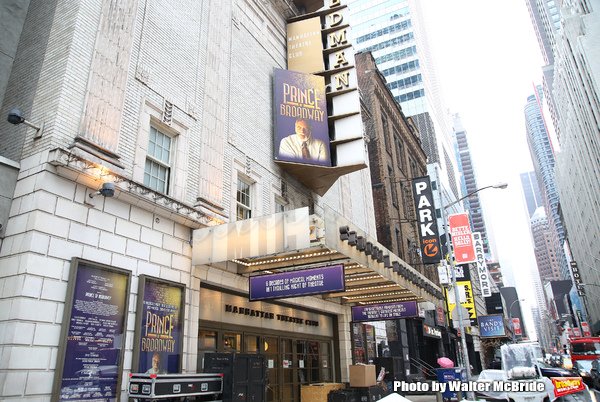 in the slow summer season for theatre news, show and casting announcements have been gradually trickling in so that the 2017-2018 Broadway season is beginning to come into sharper focus.
The slate is filled with high-profile offerings like FROZEN and HARRY POTTER AND THE CURSED CHILD, exciting revivals including M. BUTTERFLY, ONCE ON THIS ISLAND, and MY FAIR LADY, intriguing new works like THE BAND'S VISIT and JUNK, and curious newcomers, i.e. SPONGEBOB SQUAREPANTS and ESCAPE TO MARGARITAVILLE.
With all of these shows, and another half-dozen or so, already slotted into specific Broadway houses, the familiar game of real estate musical chairs is in full swing on The Great White Way.
Check out the current and upcoming Broadway theatre listings.
It is mostly a fool's errand to attempt to predict where shows will end up before currently running shows have had time to announce if and when they will close before season's end. That being typed, it's a fun foolish errand, and there can still be a lot of valuable information gleaned by looking at the state of the Broadway map. So, in the first of BroadwayWorld's weekly Theater Report series, let's dive into what is confirmed and rumored for the 2017/2018 season.
---
There are currently four shows that have announced specific Broadway intentions for the upcoming season, but have not yet confirmed a main stem venue; a revival of Rodgers and Hammerstein's CAROUSEL, Tracy Letts' THE MINUTES, Branden Jacobs-Jenkins' adaptation of AN ENEMY OF THE PEOPLE, and a revival of Edward Albee's THREE TALL WOMEN.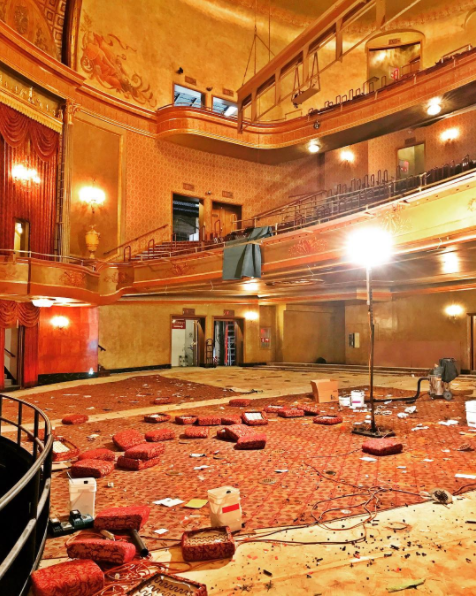 Conversely, there are also ten theaters that have availability for the fall and/or spring of 2017/2018. That total does not include the St. James, Helen Hayes, or Lyric Theatres, all of which are currently under renovation, and have tenants set to move in this coming spring (FROZEN, HARRY POTTER, and LOBBY HERO, respectively).
It was announced today that Steve Martin's play METEOR SHOWER will play The Booth, has been unoccupied since SIGNIFICANT OTHER unfortunately ended its too-short life on Broadway this past spring, from November through January, leaving time for another show to move in for the spring.
The Ambassador Theatre Group-owned Hudson Theatre will welcome THE PARISIAN WOMAN following the October 8th closing of "1984," but with no closing date announced to what is likely a limited-run, they should have room for a show to open in the late spring. Similarly, the Belasco will welcome Mark Rylance back to Broadway in FARINELLI AND THE KING. However, the play's December 5th through March 25th dates would make it difficult to get another show in this spring.
Likewise, the Neil Simon will be available once CATS closes on December 30th, as will the John Golden when A DOLL'S HOUSE, PART 2 ends its extended run on January 7th. The currently empty Walter Kerr is rumored to be welcoming The Boss, Bruce Springsteen, but nothing has yet been officially announced.
There are also other theaters that have future shows scheduled to eventually come in, but could support a limited run in the meantime. MISS SAIGON closes at the Broadway Theatre on January 13th, but the venue doesn't have another show planned until the fall, when KING KONG arrives.
In a similar vein, ON YOUR FEET wraps up its Broadway run at the Marquis on August 20th. With ESCAPE TO MARGARITAVILLE moving in on February 12th, the Marquis could support a short, fall run, perhaps of the holiday variety. Remember, last fall the Nederlanders brought Lewis Black's BLACK TO THE FUTURE into the space for two and a half months worth of Mondays while OYF was observing its dark day.
The Roundabout Theatre Company-owned Studio 54 is currently without a tenant, and their American Airlines Theatre doesn't yet have a show scheduled following the November 26th closing of TIME AND THE CONWAYS. Both of these facts will likely change once RTC announces their full, upcoming season, but the closer we get to the fall the more complicated that becomes.
Interestingly, since the venue's spring show was Lynn Nottage's SWEAT, a commercial project in which Roundabout served only as landlord, the non-profit company hasn't had a production of their own in the space since HOLIDAY INN closed in mid-January. With BEAUTIFUL, another rental, having occupied the Stephen Sondheim Theatre since November 2013, RTC is left with one less Broadway house to fit shows into, hamstringing the company in terms of finding spots for all of the shows that they would like to produce.
With those aforementioned five shows announced for Broadway, some of which have big name casts attached, the most obvious thing would be for them to slide into the most appropriate vacant house. However, with so much still to be determined about the season's Broadway real estate, the final destinations of these, and other, shows probably won't be determined for quite some time.
With box office totals hovering in the 50% of gross potential range for a number of currently open-ended shows, it is likely that some or all of them will close around Labor Day or New Years; thus opening up more options for producers bringing shows in, whether they have been previously announced or not.
In terms of what has been announced, three of the five shows are being produced by Scott Rudin; CAROUSEL (with Roy Furman), THE MINUTES, and THREE TALL WOMEN. Since Rudin is one of the giants in the theatrical producing world, likely any theatre owner would be happy to work with him, but looking at his past year of shows might give us an indication as to where his new shows will end up.
In the 2016-2017 season, Rudin produced five shows, and currently has a sixth, "1984," on Broadway. As previously mentioned, the Ambassador Theatre Group's Hudson Theatre is the home of "1984," a co-production with original London producer Sonia Friedman. Similarly, SWEAT, on which Rudin was not the lead producer, played RTC's Studio 54. Rudin's other four shows (A DOLL'S HOUSE, PART 2; HELLO, DOLLY!; THE GLASS MENAGERIE, and THE FRONT PAGE) all played in theaters owned by the Shubert Organization.
Therefore, if the trend of The Shuberts being Rudin's preferred partner continues, it is logical that his three already-announced shows could end up in the Booth, Broadway, and the John Golden in one configuration or another. While the two plays could fit in well at the smaller Booth and Golden, with the specter of KING KONG waiting in the wings at the Broadway (the only one of these three houses likely suitable for a lush revival of CAROUSEL), perhaps Rudin waits until another venue, Shubert or otherwise, becomes available to announce the musical's intentions.
That would leave the Marquis, Neil Simon, and Walter Kerr still available for AN ENEMY OF THE PEOPLE and whatever other shows come to town, with the American Airlines and Studio 54 likely reserved for RTC shows, though commercial rentals are always possible.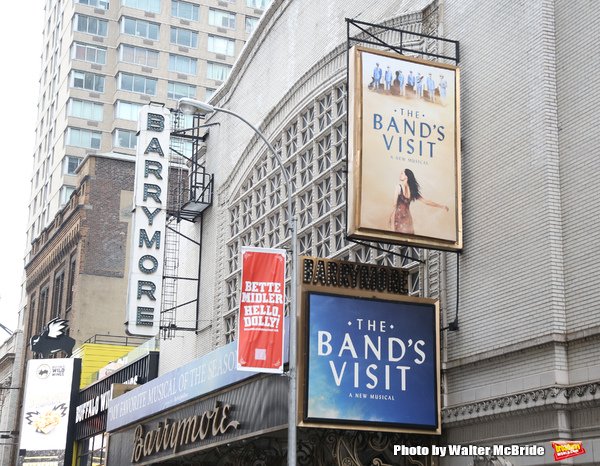 At this point in the summer, undoubtedly producers and theater owners have a fairly strong grip on what theaters will be available come fall and spring. There are also likely agreements (of either the handshake or contractual variety) for not-yet-announced shows to move in to certain spaces. However, until those are official, anything can (and likely will) change.
As of now, there are anywhere from six to 24 shows that are "Broadway-bound," and figuring out which ones will make the main stem this season, or at all, is difficult. However, transfers of the London productions of ANGELS IN AMERICA and DREAMGIRLS have been heavily rumored, as has the new musical adaptation of MEANGIRLS, playing Washington D.C. this fall. There is also a potential Broadway run of Off-Broadway darling HADESTOWN, which is playing Toronto beginning in November. Additionally, a handful of shows currently in development could come straight to Broadway, including THE CHER SHOW or a stage version of MOULIN ROUGE.
With other plays and musicals, like METEOR SHOWER, MONSOON WEDDING, ROMAN HOLIDAY, THE BOYS IN THE BAND, OTHELLO, SWEET CHARITY, and more, having varying levels of Broadway intentions, the problem comes down to the fact that the business of Broadway is good; therefore, there will be more producers wanting to bring their shows in than there are venues available. So eventually, someone is going to be left without a seat when the proverbial music stops.
---
Every week, I will be looking into the status of what's playing when and where on Broadway in BWW's Theater Report.
Let me know what you hope finds its way to a Broadway theater on Twitter @BWWMatt. You can also listen to me on BroadwayRadio or on BroadwayWorld's pop culture podcast Some Like it Pop.
Related Articles
Industry Classifieds
Matt is a Senior Editor and Administrator at BroadwayWorld, regularly writing about Broadway real estate, TV, and film. He is a proud graduate of The (read more...)