Indonesia Interviews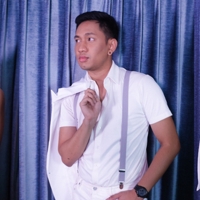 Co-Founders Aldafi, Putri, and Adinda Introduce ASKARA, A New Indonesian Performing Arts Platform
by Rakaputra Paputungan - October 09, 2020
, Indonesia
Amidst the COVID-19 pandemic, as many performing arts communities and companies close their curtains for the time being, a new one emerges: ASKARA....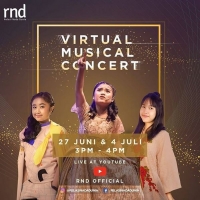 Program Director DASRIZAL on RELASI NADA DUNIA's Upcoming VIRTUAL MUSICAL CONCERT
by Rakaputra Paputungan - June 25, 2020
, Indonesia
On June 27th and July 4th, the musical training institute RELASI NADA DUNIA (RND) will hold VIRTUAL MUSICAL CONCERT. The concert will feature 14 musical songs performed by 29 RND students who took a 2-week workshop course earlier this month. Broadway World spoke to Dasrizal, the Program Director, to...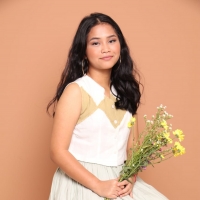 Pocari Sweat Bintang SMA Finalist Morietnez on Singing and Musical Theater
by Rakaputra Paputungan - April 08, 2020
, Indonesia
We talked to Morietnez, one of the ten finalists of last year's Pocari Sweat Bintang SMA competition. The teen singer also has a couple musical productions under her belt, including JKTMoveIn's MUSIKAL PETUALANGAN SHERINA. Morietnez shared thoughts on the difference between a singer and a musical ac...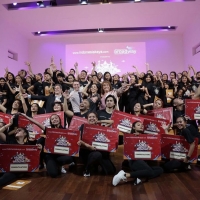 Passport to Broadway's AMY WEINSTEIN on the Past and Future of INDONESIA MENUJU BROADWAY
by Rakaputra Paputungan - September 12, 2019
, Indonesia
Amy Weinstein, Artistic Director of Passport to Broadway International, reflects on the INDONESIA MENUJU BROADWAY program and what made Indonesians special among other international musical theatre students. Furthermore, she also shares what's in the future for local Broadway hopefuls....

Getting to Know PEPITA SALIM, the Indonesian Actress in THE KING AND I National US Tour Cast
by Rakaputra Paputungan - April 26, 2019
, Indonesia
New England Conservatory student and musical theatre actress PEPITA SALIM is one of the few Indonesians working professionally in an US production - the national tour of Rodgers and Hammerstein's THE KING AND I. The show will run at the LEXINGTON OPERA HOUSE, Kentucky, on April 26th to 28th....

INDONESIA MENUJU BROADWAY Students DASRIZAL and RESKA PRIMADITA
by Rakaputra Paputungan - February 22, 2019
, Indonesia
The intensive musical theatre training of INDONESIA MENUJU BROADWAY is well underway, as 70 of Indonesia's most promising musical talents are being taught by a team of Broadway professionals from Passport to Broadway led by Amy Weinstein and Stephen Brotebeck....

Ari Tulang's Tips for Your Next Musical Theatre Audition
by Rakaputra Paputungan - February 13, 2019
, Indonesia
INDONESIA MENUJU BROADWAY, an intensive musical theatre training program by Djarum Foundation and StudentsLive, finished its audition process on February 3th and 4th. After the audition, judge Ari Tulang shared audition tips on his Instagram, @aritulang_official....
Michelle Oswari Unfolds the Stories of Jaksical and JOURNEY THROUGH TIME 2
by Rakaputra Paputungan - October 25, 2018
, Indonesia
Michelle Oswari, founder of the Jakarta-based musical community Jaksical, shares her thoughts on the community as it celebrates its second year. The anniversary was commemorated by a concert, JOURNEY THROUGH TIME 2: THE STORY UNFOLDS (or JTT2 for short), which was held on September 23rd 2018 at the ...
Agus Noor Talks His Creative Process, Directorial Myths and Possible Collaborations
by Yuliani Supandji - September 08, 2017
, Indonesia
Agus Noor is famous for writing essays, play scripts and monologues, as well as screenplays for television, film director and show director of many theatrical performances and music concerts. Since 2011, he act as Artistic Director of Indonesia Kita program, as well as writing for them, that is held...
Elhaq Latief, Rising Star in Town!
by Yuliani Supandji - May 22, 2017
, Indonesia
For Jakartans' musical aficionados and theater-goers, 'Elhaq Latief' is already a familiar name. He is still young, but he has a long line of theater credits for Directing, Choreographing and Acting....