BWW Interviews: Interview with Randy Baker of FORGOTTEN KINGDOMS
Last week, Jakarta Players Community Theatre held a staged reading of Randy Baker's new play: FORGOTTEN KINGDOMS, with an amazing stellar cast of Jakarta Players' regulars: David Knowles, Rizal Iwan, Gene Sugandy and Heriska Suthapa.
According to Jakarta Players' FORGOTTEN KINGDOMS press release, Baker was born in Singapore and now resides in America. He is a playwright, director, and the co-Artistic Director of Rorschach Theatre, which he founded with Jenny McConnell Frederick in the summer of 1999.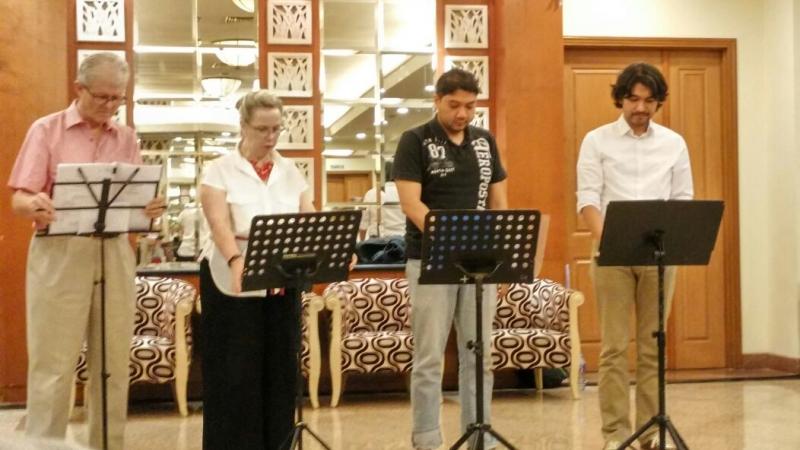 The play takes place on a small island in Indonesia, where a wooden house balances on stilts over a churning sea. In this house Reverend David Holiday tries to convert a skeptical young local whose fate has become improbably intertwined with his own. At stake this night is the life of the young man's father, the future of this island's ancient culture and the happiness of an American family caught between worlds. As the night turns into morning, the fate of David's haunted young son becomes the biggest question of all.
Broadway World got a chance to e-mail interview Randy during his busy trip. So here's how it went...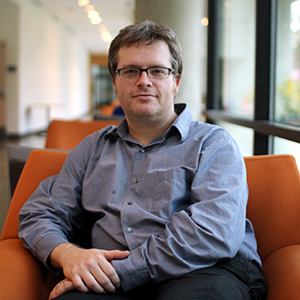 1. Hi Randy, welcome to Indonesia! Let us know a bit about you?
The best way to introduce myself as a playwright is to describe the moment I realized my love for the impossible. I was twenty years old and a counselor at Camp Castaway telling a ghost story to a group of ten-year olds around a campfire. I had always made up stories for the kids, but this one was my coup de grace, mixing metaphysics and mythology in a way that was deliciously improbable. As I spun my story around the fire, something happened more magical than a suspension of disbelief. Those kids believed in ghosts.
I am always trying to return to that moment. When I am writing, when I am directing, when I am steering my company Rorschach Theatre - I tell stories to make people believe in ghosts.
You can learn more about me and my work on my website.
2. Why you choose Indonesia as a setting for Forgotten Kingdoms, and why you choose to collaborate / work with Jakarta Players community theatre?
Since the play takes place in Indonesia (Riau Islands specifically) I wanted the opportunity to work with some Indonesian artists and hear some thoughts from an Indonesian audience. Jakarta Players appealed to me especially because they are an English-language company that is made up of expats and Indonesians. Since the play has both American and Indonesian actors, a company that was made up of a mix of Western and Indonesian actors was especially appealing.
I also know Swedian Lie, one of the company members of Jakarta Players. He and I worked together in Washington DC and I have known him for several years. He is a thoughtful and exciting visual artist and theatre practitioner and I was eager to work with him.
3. After Indonesia, this play (in its full form) will be performed in DC, in Rorscharach Theatre. Do you already have a set of cast and crew designated for this?
The show will be designed by my brilliant wife and collaborator, Debra Kim Sivigny and directed by Cara Gabriel, a professor at American University and a trusted collaborator and friend. We have cast the show but have not yet announced the cast. Jenny McConnell Frederick (my co-Artistic Director at Rorschach Theatre) will be producing and she has given important dramaturgical and development help on the script.
4. What is your next project after FORGOTTEN KINGDOMS?
I have a number of directing projects, including educational productions of THE CRUCIBLE and MACBETH but I am most looking forward to a piece that my wife Debra Kim Sivigny wrote, HELLO, MY NAME IS... (opening in October). Also in the early falll - my theatre company will be producing a production of Neil Gaiman's NEVERWHERE IN SEPTEMBER (Jenny McConnell Frederick will be directing)
5. Anything else you'd like to add?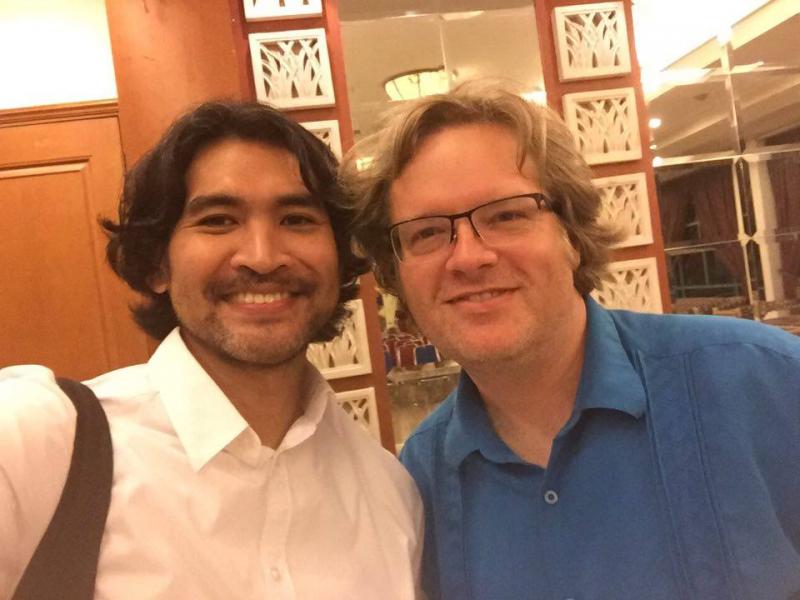 I grew up in Singapore the son of expatriate teachers and the grandson of missionaries. In my conflicting feelings about my grandfather I had always wondered what would happen on the day that he met his match in someone he tried to convert and so the play honestly began with the idea of trying to write the simple conflict between a missionary trying to convert someone who could not be converted.
Then I remembered a story my grandfather had told. About how he had healed a little girl on the verge of death with the power of his belief. My dad always laughed about the story but I could never shake it, how sincere and passionate he was when he told this story. And this was another contradiction in my grandfather - he may have destroyed local cultures but he was so sincere in his desire to transform them. The kindness and the destruction was something I always remembered living within him.
Thank you so much Randy Baker for this interview! We hope to see you again!
Related Articles View More Indonesia

Stories

Shows
Originally from Jakarta-Indonesia, Yuliani graduated from Journalism and Media Studies in 2009. Aside from her busy schedule freelancing in various events, she also done some (read more...)