Click Here to Visit the College Center

Blogs are the opinions of the authors and do not necessarily reflect the opinions of BroadwayWorld. BroadwayWorld believes in providing a platform for open and constructive conversation.

Student Blog: Look, He Made a Hat
My thank you note to a legend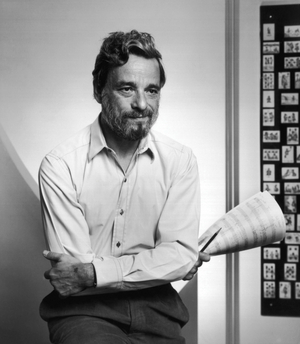 I watched tick, tick... BOOM! this week like the good theatre kid I am. I went in expecting very little since I've been let down by movie musicals so many times before and was pleasantly surprised. The music is lovely! I've had "Boho Life" stuck in my head for days. The direction of the film was also stellar. It stayed grounded enough to not be stupid and yet still kept the magic of musical theatre. What I connected with most in the film was the impact of Sondheim on Johnathan Larson. The way Larson watched Sunday in the Park with George is the way I have always watched it, complete and total awe with every new watch.
I started this blog post about my love of Sondheim the day after I watched tick, tick... BOOM! I wanted to fully capture my appreciation for Sunday in particular. However, the blog sat for about a week. I wasn't sure where to take it, so I waited for inspiration to strike. Then yesterday, November 26, I received a text. It read "Did you hear about Sondheim?" My heart sank at the serious tone of the text, and I leapt onto Google and typed his name.
"Stephen Sondheim is dead at 91."
I had no words. All I could hear was the title song of Sunday in the Park circling over and over in my mind. The song hasn't left my head. It feels like a permanent feature of my mind at this point, but the words finally came, and so here I am writing my unfinished blog on Sondheim but with a slightly different direction than I had originally intended.
I used to think I had been born preloaded with the soundtrack of A Funny Thing Happened on the Way to the Forum. I soon found out that from the time I was 2, I would watch the movie over and over and over. It was my favorite. Sondheim had entered my life before I even knew who he was.
Flash forward many years; I am in high school. I've been doing theatre pretty much my entire life at this point. My grandparents give me tickets to a show at the DCPA. The show is Sweeney Todd. The show that hooked me on theatre for good as soon as I saw it. The show that confirmed I wanted to study theatre in college. With that, I fell down the Sondheim rabbit hole. Gypsy, Company, Follies, A Little Night Music. I found any bootleg I could get my hands on. Listened to the soundtracks on repeat.
And finally, I found Sunday in the Park with George. No feeling in the world quite compares to how I feel watching and/or listening to it. I feel heavy and light at the same time. Grounded in reality yet awestruck with what art can do, what art can become. It's not quite a feeling of pure joy, but somehow it feels better than pure joy. Art is the most powerful force in George's life whether that be for better or worse. It's part of him, and I admire that so greatly.
I don't know how this would've happened, but I always thought I'd somehow meet Stephen Sondheim to thank him for the music he brought into my life. The beauty he created and the inspiration it instilled in me. I wanted to tell him his lyrics and stories are why I write, why I direct, and why I act. Instead, I write this and hope he can see it from wherever he is.
Thank you, Mr. Sondheim. From the bottom of my heart. Your memory will live on in me and thousand others you touched with your writing. Rest easy, and someday maybe we can meet in another life. You did it. You finished the hat.