BWW Review: WRONG NUMBER IS A RIB-TICKLING COMEDY About Married Couples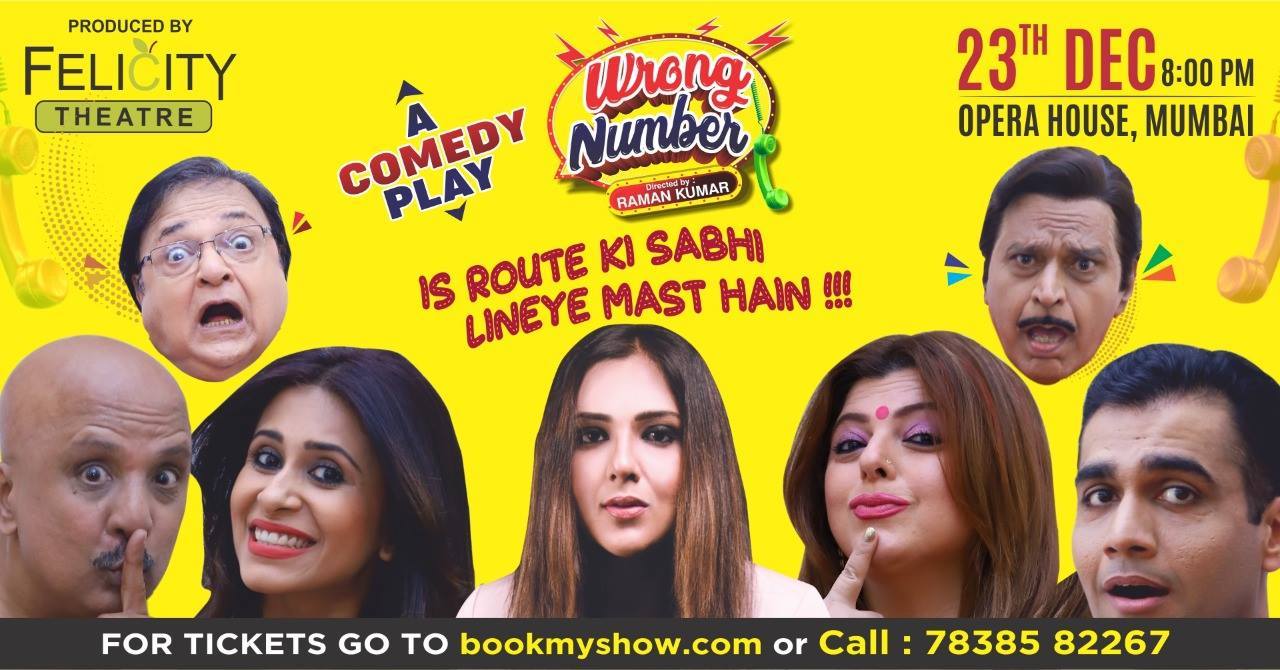 While the holiday season brings along with it additional stresses like hosting or gifting, if you want to add a fun twist to your family outing, you could add taking them out for a laughter riot.
Wrong Number, a brilliant comedy play by theatre director Raman Kumar would be screened in Mumbai on December 23.
The play, which has been earlier this year, staged in Delhi traces the rib-tickling journey of three married couples. The cast includes veteran actors such as Rakesh Bedi, Tanaaz Irani, Delnaz Irani, Kishwar Merchant, Rajesh Puri and Rahul Bhuchar. The remarkable acting skills and comic timing of its solid caste lends a lot of credence to the play. But what can also not be missed is the seamless direction by Raman Kumar. Kumar who has been the recipient of Dada Saheb Phalke Award has managed a rare feat of presenting a well-crafted, relatable comedy on stage. What sets apart a good comedy play from a forced comic presentation is when the funny moments do not seem to be flowing naturally, which is not the case in Wring Number.
The story is about couples who are caught in a funny net of confusions and distrusts. Avinash played by Rahul Bhuchar is seen to be caught in an extra marital affair with his boss' wife Kamini (Tanaaz Irani). While the cheating wife herself suspects her husband too of having an affair. The Boss Yashwant is played by Rakesh Bedi and the character of Avinash's wife Ranjana is played by Delnaz Irani.
Ranjana is also suspecting her husband of having an affair. Now to add more chaos to the situation, there is an entry of another couple Natwarlal and Poonam who visit the couples on successive days. The cheating partners try to convince their respective partners that they are trying to save Natwar and Poonam's marriage and thus begins a story of hilarious moments and confounding situations.
There are a few Bollywood numbers that are used as background scores in the play, that led loud cheers from the Delhi crowd, obsessed with Bollywood.
As the play is now all set to make its Mumbai run, it remains to be seen if it manages to tickle the funny bone here too.
Show Details:
December 23
At Royal Opera House
Tickets: Rs 400 onwards