Photo Flash: Aquila Theatre Company Presents SENSE AND SENSIBILITY and HAMLET
New York's Aquila Theatre Company offers its acclaimed take on the classics at Bailey Hall with a theatrical adaptation of Jane Austin's Sense and Sensibility on Wednesday, January 24 at 7:30 p.m. and Shakespeare's Hamlet on Wednesday, January 31 at 7:30 p.m.
Dubbed "a classically trained, modernly hip troupe" by The New York Times, Aquila Theatre Company became an established part of the New York Theater scene in 1999 with its first production of Iliad: Book One at the Clark Studio at Lincoln Center followed by long running Off-Broadway productions of The Comedy of Errors and Much Ado About Nothing. The permanent company-in-residence at the Center for Ancient Studies at New York University, the troupe strives to create bold reinterpretations of classical plays for contemporary audiences that free the spirit of the original work.
"Aquila Theatre offers the perfect guide to the wit and romance of Jane Austin's novel and what could arguably be called Shakespeare's greatest exploration of the human psyche," said Dr. Dan Barnard, Broward College associate dean of cultural affairs and director of Bailey Hall. "This is sure to be one of the highlights of the theatrical season."
Sense and Sensibility recreates Austin's romantic comedy of seduction, courtship, love, heartbreak and surprise. Level-headed Elinor and her hopelessly romantic sister must give up their comfortable lives when their father unexpectedly dies and their only hope lies is securing profitable marriages.
Four centuries after its premiere, Shakespeare's Hamlet remains one of the classics of the world stage for its tale of mortality and madness in which the characters inhabit a rich landscape replete with deceit, mistrust, and schemes. The New Yorker has applauded Aquila Theatre's productions of Shakespeare as "beautifully spoken, dramatically revealing and crystalline in effect."
Tickets to each production are $7-$49 and are available for purchase by visiting www.baileyhall.org or contacting the Bailey Hall box office at (954) 201-6884. The box office and phone lines are open Tuesday through Friday from 10 a.m. to 5 p.m.; Saturday from 10 a.m. to 2 p.m.; and one hour prior to an event.
ABOUT BAILEY HALL:
Bailey Hall offers Broward College students, faculty and the South Florida community with highest quality cultural entertainment and programming which is hip, smart, engaging, and authentic. The College uses its various music, theater, and film series to incorporate an academic component for its fine arts and visual arts students through master classes, workshops and participation. Recently, Bailey Hall underwent a $5.6 million renovation to improve the experience, sound and atmosphere.
ABOUT BROWARD COLLEGE:
Serving more than 63,000 students annually, Broward College provides residents with certificate programs, two-year university-transfer degrees, two-year career degrees and baccalaureate degrees in selected programs. The mission of the college is to provide high-quality educational programs and services that are affordable and accessible to a diverse community of learners. For more information, visit www.broward.edu.


Photo: Aquila Theater's 2017-2018 U.S. National Tour Jane Austen's "Sense and Sensibility"; Cast: Harriet Barrow; Gys de Villiers; Lauren Drennan; Tyler La Marr; James Lavender; Rebecca Reaney & Michael Rivers. Dress Rehearsal photographed: Thursday, September 21, 2017; 11:30 AM at White Plains Performing Arts Center; White Plains, New York; Photograph: © 2016 Richard Termine PHOTO CREDIT - Richard Termine

Photo: Aquila Theater's 2017-2018 U.S. National Tour Jane Austen's "Sense and Sensibility"; Cast: Harriet Barrow; Gys de Villiers; Lauren Drennan; Tyler La Marr; James Lavender; Rebecca Reaney & Michael Rivers. Dress Rehearsal photographed: Thursday, September 21, 2017; 11:30 AM at White Plains Performing Arts Center; White Plains, New York; Photograph: © 2016 Richard Termine PHOTO CREDIT - Richard Termine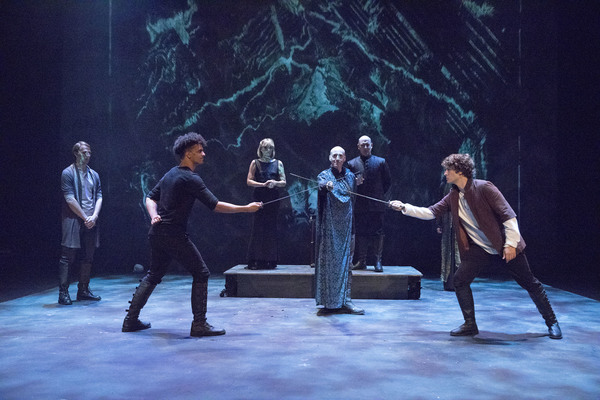 Photo: Aquila Theater's touring production of William Shakespeare's HAMLET; Cast: Harriet Barrow; Gys de Villiers; Lauren Drennan; Tyler La Marr; James Lavender; Rebecca Reaney & Michael Rivers. Dress Rehearsal photographed: Thursday, September 14, 2017; 11:30 AM at White Plains Performing Arts Center; White Plains, New York; Photograph: © 2016 Richard Termine PHOTO CREDIT - Richard Termine
Related Articles View More Fort Lauderdale

Stories

Shows
More Hot Stories For You