BWW Feature: 20TH ANNIVERARY SEASON at South Florida Symphony Orchestra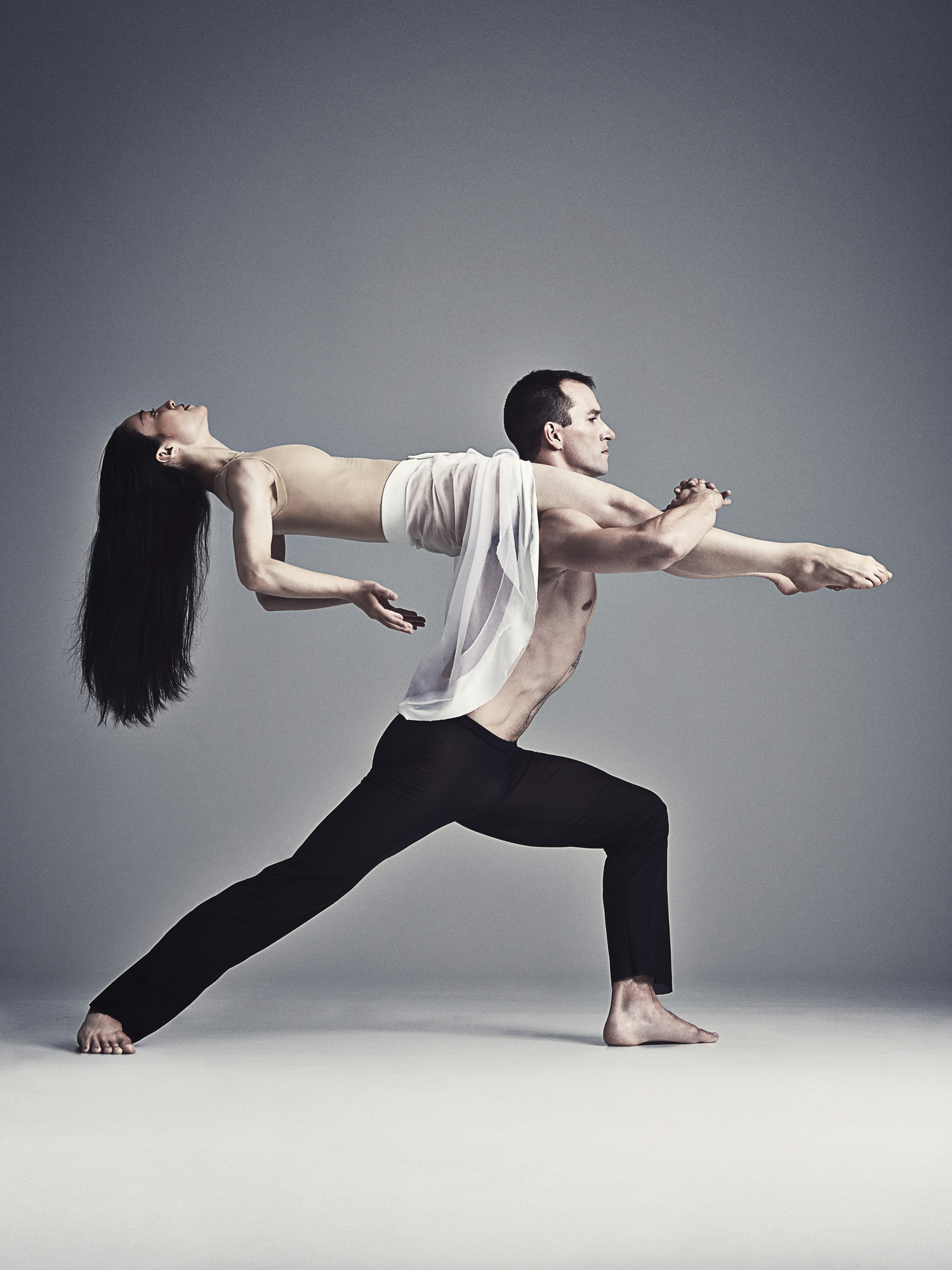 It's the talk of the town! Delight your choreodrama senses by experiencing Martha Graham's Dance of Life, the pinnacle of the South Florida Symphony Orchestra's 20th Anniversary Season led by Founder|Music Director Sebrina Maria Alfonso. This enthralling evening features an historic collaboration between the world class Symphony and the legendary Martha Graham Dance Company, America's oldest dance company presenting some of the world's leading dancers.
Martha Graham is widely recognized as a primal artistic force of the 20th century, along with Picasso, James Joyce, Igor Stravinsky, and Frank Lloyd Wright. Time magazine named her "Dancer of the Century" and People magazine tagged her among the female "icons of the Century." According to Janet Wilber, Company Artistic Director and former Principal Dancer, "Martha was a revolutionary who created a new and very American style of dancing." Wilber danced many of Graham's greatest roles including roles created for her by Graham. Since 2005, she has been teaching, lecturing, and directing Graham ballets internationally. Denise Vale, Senior Artistic Associate, joined the Company in 1985 and also attained Principal Dancer rank. During its 90-year history, the Company has received audience and critical acclaim in over 50 countries throughout North and South America, Europe, Africa, Asia, Russia, and the Middle East.
The Symphony and the Company grace the audience with passionate interpretations in dance and movement of the melodies of three masterpieces. Aaron Copland's legendary Appalachian Spring Ballet Suite and Igor Stravinsky's revolutionary Rite of Spring both will be danced to Martha Graham's original choreography by the nineteen-member Dance Company. Isamu Noguchi designed the spare set for the former, featuring a Shaker rocking chair, and Edward T. Morris designed the scenery for the latter. Symphony presented Appalachian Spring Suite, unchoreographed, during its 2015-2016 season. Not to be missed is the World Premiere of A New Place, a dance created by Graham 2 Director Virginie Mécène to bring alive Legend of Bird Mountain, composed by Fort Lauderdale's own Tom Hormel. Previously a Principal Dancer, Mécène directed the Martha Graham School (2007-2015) where she now is Program Director. Symphony hosted the World Premiere of Bird Mountain during it 2016-2017 season. Excitingly, Mécène's newly choreographed interpretation of the composition has become part of the Company's permanent repertoire in line with the new programming vision showcasing masterpieces by Graham alongside newly commissioned works by contemporary artists. Resulting programs offer a rich thematic narrative, creating new platforms for contemporary dance and multiple points of access for audiences.
Each masterpiece presents a fascinating scenario. Copland's Appalachian Spring Ballet (1944) recounts a young frontier couple's wedding day story. Created as the European war was ending, the ballet captured American's imagination as they began believing in a more prosperous future in which men and women would be united again. American folk culture themes inspire the dance. Copland weaves a Shaker tune, "Simple Gifts", throughout his luminous score, while Graham includes square dance patterns, skips and paddle turns and curtsies, even a grand right and left, in the choreography. With its tale of a new life in a new land, the dance embodies hope whose defiant innocence, affirmation, freshness, and strength reaffirmed national values and ideals acclaimed by critics as "shining and joyous" "a testimony to the simple fineness of the human spirit."
Stravinsky's Rite of Spring (1984) revolutionized 20th century musical language and, arguably, was the most influential work of its time. Graham's connection began in 1930 when propelled into international fame starring in the first American production, choreographed by Léonide Massine and conducted by Leopold Stokowski. In 1984, she returned the score and created her own choreography. The primal physical expression that is the hallmark of Graham's style has a deep connection with the primitive essences evoked in Stravinsky's revolutionary score. The community is defined through the complex, yet clear, geometric patterns for the group harkening back to Graham's ground-breaking works from the 1930s such as Primitive Mysteries and Dark Meadow. The organized structure for the group is a calm, somewhat disturbing, counterpoint to the violence of the story and vigorous physicality of the movement. Graham's choreography for the work, created over fifty years after she starred as the Chosen One for Massine, bookends her long creative career. Elements of her many theatrical innovations are distilled into this masterwork, one of Graham's last.
Local dancers Lloyd Knight and Leon Cobb, New World School of the Arts graduates, will join the Company. Wilber remarks "Both dancers are wonderfully trained. And the Rite of Spring has some of the most physical, acrobatic, and exerting choreography." Mécène's A New Place (2018) was commissioned to create a new dance to Hormel's eclectic and colorful music that reminded her of New York City's cultural diversity. Inspired to create a work weaving together stories of Big City people, she chose a young woman as the protagonist and twelve dancers to play multiple characters. Mécène explored displacement themes, culture shock, diversity, loneliness, as well as love, togetherness, and community to create her work of art.
Martha Graham'S DANCE OF LIFE TOUR DATES IN 2018:
Sunday, January 21: 7:30 pm, Glynn R. Archer Performing Arts Center, Preconcert Chat 7:00 pm: Edward Pitts. $25-$85. Keystix.com. 305-295-7676.
Tuesday, January 23: 7:30 pm, Broward Center for the Performing Arts|Au-Rene Theater. Preconcert Chat 7:00 pm: Ian Fraser. $40-$125. Broward Center.org. TicketMaster 954-462-0222. Group Sales 954-660-6307.
Wednesday, January 24: 7:30 pm, Miami Arsht Center for the Performing Arts|Knight Concert Hall. Preconcert Chat 7:00 pm: Ian Fraser. $40-$125. ArshtCenter.org. 305-949-6722.
The 20th ANNIVERSARY SYMPHONY GALA AT BROWARD CENTER FOR THE PERFORMING ARTS, TUESDAY, JANUARY 23, 18: Guests will be welcomed in the Peck Courtyard at 5 pm for a special VIP Champagne Reception. After this Reception, guests will be served a gourmet dinner, featuring the strings of a strolling violinist, at 6 pm in the Mary N. Porter Riverview Ballroom at Huizenga Pavilion. At 7:30 pm guests will be escorted to the Au Rene Theater for the Symphony/Company performance. Bringing the magnificent evening to a close will be a fabulous dessert reception in the Mary N. Porter Riverview Ballroom, when guests enjoy mixing and mingling with Symphony musicians and Martha Graham dancers.
Participation Opportunities
Champagne Reception, Gourmet Hors d'Oeuvres, Surf and Turf Dinner, and Post-Concert Dessert Reception: $250; All of the Above Plus Additional Parties and Listing as a Host Committee Member: $500; and All of the Above Plus Special Group Photo Opportunity with Martha Graham Dancers: $1,000. Reserve by January 12 please at info@southfloridasymphony.org or 954-522-8445.
Tickets for the Martha Graham Dance of Life performance are sold separately: $40-125. Broward Center.org. Ticketmaster 954-462-0222. Group Sales 954-660-6307.
Related Articles View More Fort Lauderdale

Stories

Shows
John Lariviere currently headlining throughout South Florida at local theatres and clubs. In August of 2016, John performed for the second year at the Florida (read more...)