Latest News on Isamu Noguchi
Stage Credits
Productions
[Broadway, 1960]
Scenic Designer
[Broadway, 1946]
Scenic Designer
[Broadway, 1945]
Scenic Designer
Stage
Productions
[Broadway, 1960]
Scenic Designer
[Broadway, 1946]
Scenic Designer
[Broadway, 1945]
Scenic Designer
Isamu Noguchi News
An Exhibition Exploring A Pivotal Three-Year Period In The History Of Art And Culture In NYC Opens July 2022
by A.A. Cristi - Feb 24, 2022
The Jewish Museum will present New York: 1962-1964 , an exhibition that explores a pivotal three-year period in the history of art and culture in New York City, examining how artists living and working in New York responded to their rapidly changing world.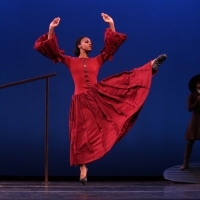 Martha Graham Dance Company To Premiere New Works Alongside Graham Classics At New York City Center, April 6-10
by A.A. Cristi - Feb 17, 2022
The world-renowned Martha Graham Dance Company returns to New York City Center April 6, 7, 9, and 10 as part of the inaugural City Center Dance Festival.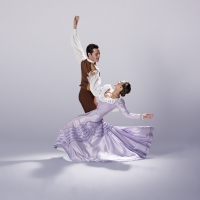 Martha Graham Dance Company Performs at The Soraya Next Month
by Stephi Wild - Oct 26, 2021
On Friday, November 19, The Soraya presents the Martha Graham Dance Company, lead by artistic director Janet Eilber, performing on the occasion of the 77th anniversary of its signature work Appalachian Spring, to its original Pulitzer Prize winning score by Aaron Copland performed live by Wild Up, conducted by musical director Christopher Rountree.
The Ruth Page Center Presents A Re-imagining Of Ruth Page's Iconic Solo Performance EXPANDING UNIVERSE
by A.A. Cristi - Oct 5, 2021
The Ruth Page Center for the Arts presents its Fall 2021 Showcase: The "Expanding Universe" Project, as a part of its 50th Anniversary season.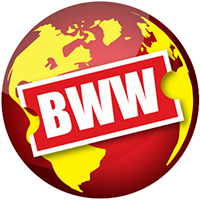 Martha Graham Dance Company Presents Fall 2021 Season at The Joyce Theater
by Stephi Wild - Sep 10, 2021
The season features works by acclaimed choreographers Andrea Miller, Pam Tanowitz, Elisa Monte, and Sir Robert Cohan and Graham classics Appalachian Spring, Steps in the Street, Diversion of Angels, and the newly recovered solo Immediate Tragedy.
Performance Space New York Announces 2021 Fall Season
by Chloe Rabinowitz - Jul 28, 2021
Performance Space New York has announced its Fall 2021 Season, with new work from SHAWNÉ MICHAELAIN HOLLOWAY (Installation: October 23 - December 19, Performance: October 22, with more dates to be announced ), Dozie Kanu (Beginning October 15), and danyele (November 11-14).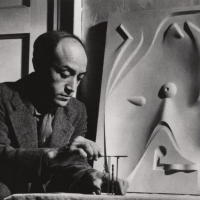 NOWHERE MAN, A Play About The Life Of Sculptor Isamu Noguchi to be Presented by The National Arts Club in June
by Chloe Rabinowitz - Jun 11, 2021
The National Arts Club will present Nowhere Man, a play about the life of sculptor Isamu Noguchi on Monday, June 21 at 7 PM (ET). Pearl Harbor has been bombed. Hatred and fear of the Japanese is transferred to residents of Japanese heritage in the western United States who are forcibly displaced and incarcerated in internment camps.
Tippet Rise Announces Four-Day Digital Summer Festival Featuring 7 New Short Films
by A.A. Cristi - May 25, 2021
Tippet Rise Art Center today announced the details of its digital summer event Tippet Rise on Tour: August Festival, which will premiere seven short performance films between August 19 and 22. The new films feature classical music performances captured at unusual locations across the country, from a tractor barn in Colorado and Ensamble Studio's Cyclopean House in Massachusetts to the Noguchi Museum in New York City.
5BMF and The Noguchi Museum Present the Argus Quartet in NOISE/SILENCE, Out Now
by A.A. Cristi - Apr 26, 2021
Five Boroughs Music Festival and The Noguchi Museum co-present the daring and innovative Argus Quartet in a digital world premiere concert,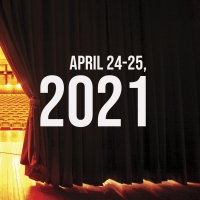 Virtual Theatre This Weekend: April 24-25- with Mandy Gonzalez, Andrea McArdle and More!
by Nicole Rosky - Apr 24, 2021
Broadway might be dark, but that doesn't mean that theatre isn't happening everywhere! Below, check out where you can get your daily fix of Broadway this weekend, April 24-25, 2021.