Finland Interviews
The latest interviews about live + streaming theatre in Finland.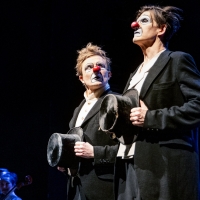 KIVI KIINNOSTAA, MUTTA MIKSI? Ohjaaja Wallgrenin ja dramaturgi Buchwaldin haastattelu
by Rosanna Liuski - February 16, 2022
, Finland
Kansallisteatterin 150-vuotisjuhlavuodelle Suurelle näyttämölle tuodaan aiheellisesti Red Nose Companyn Aleksis Kivi, jonka kansallisromanttista maailmaa säestää kamariorkesteri Avanti. Ensi-iltansa teos saa 17.2.2022, josta se jatkaa kiertueelle eri puolelle Suomea. Haastattelin teoksen dramaturgia...
BWW haastattelu: Ehkä tärkeintä on lopulta nopea ja tarkka rytmi - ja 3 muuta vastausta ohjaamisesta Sakari Hokkaselta
by Rosanna Liuski - September 25, 2021
, Finland
Sakari Hokkanen ohjasi Baskervillen Koiran Helsingin Kaupunginteatterille, mutta millaisin keinoin ja painotuksin?...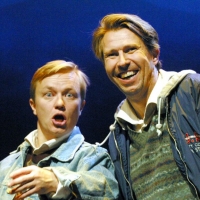 HOW TO DIRECT AND ACT COMEDY, Mika Nuojua
by Rosanna Liuski - January 13, 2021
, Finland
Comedic acting is not for everyone. It needs a distinct, different type of view of life as well. One has to see the amusement in oneself and in life situations. You have to be able to set yourself to be laughed at, to see yourself as a comedic character so to speak....
BWW haastattelu: Teemu Aromaa HELPOSSA EROSSA, Emma Teatteri ja Turun Kaupunginteatteri
by Rosanna Liuski - July 05, 2020
, Finland
Teemu nauttii 'straight manin' esittämisen haasteista Helpossa Erossa....