Detroit Interviews
The latest interviews about live + streaming theatre in Detroit.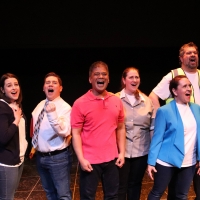 Director Ryan Lawson Talks WORKING - A NEW MUSICAL at Stagecrafters & Ridgedale Players!
by Katie Laban - September 30, 2020
, Detroit
Live theatre is back and outdoors in Michigan! Stagecrafters is proudly presenting Working a?" A Musical, brought to you in a joint venture by Stagecrafters and Ridgedale Players in Troy. Originally a Stagecraftersa?? 2nd Stage production, Working a?" A Musical was schedule in March of this year, bu...
Mike Tyler of THE NAKED MAGICIANS says Detroit Audiences are in for an Orgy of Magic, Comedy, & Nudity!
by Katie Laban - March 03, 2020
, Detroit
Hey Detroit, are you ready for the naughtiest and funniest magic show in world? The Naked Magicians are coming on March 6th and 7th to The Music Hall in Detroit. Following their smash hit 2019 residency at the MGM Grand in Las Vegas, The Naked Magicians are returning to the U.S. for a coast-to-coast...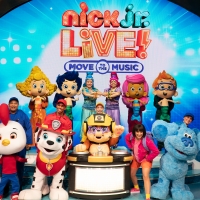 Jenia Head of NICK JR. LIVE! 'MOVE TO THE MUSIC' will be a Pawsome, Finntastic Party at The Fox Theatre!
by Katie Laban - March 02, 2020
, Detroit
Hey Detroit! Are there any Nick Jr. fans out there? Get ready to sing, clap, dance, and move to the music with all your favorite Nick Jr. friends at the Fox Theatre in The Detroit District this Friday, March 6th through Sunday, March 8th! Nickelodeon and VStar Entertainment Group present Nick Jr. Li...
Leslie Alexander Says MY FAIR LADY at Wharton Center Combines a Classic Play with Stunning Music and Costumes
by Stefani Chudnow - February 20, 2020
, Detroit
From February 26th to March 1st only, the national tour of My Fair Lady makes its way to Wharton Center. BroadwayWorld Detroit recently had the pleasure of interviewing Leslie Alexander, who plays Mrs. Higgins in the national tour of My Fair Lady....
Paul Louis Lessard Talks the Importance and Thrill of JESUS CHRIST SUPERSTAR at Detroit Opera House
by Katie Laban - February 04, 2020
, Detroit
Jesus Christ Superstar, the musical phenomenon with a world-wide fan base, is in Detroit for a short visit following sold engagements in the UK. The reimagined 50th anniversary tour has the beloved music by Andrew Lloyed Webber and lyrics by Tim Rice and is directed by Timothy Sheader with cutting-e...
Jonathan Goodwin Brings an Element of Danger to THE ILLUSIONISTS at Wharton Center
by Stefani Chudnow - February 03, 2020
, Detroit
Following several worldwide tours and a run on Broadway, The Illusionists - Live From Broadway will be making a stop at East Lansing's Wharton Center on February 8th as part of its 2020 North American tour. ...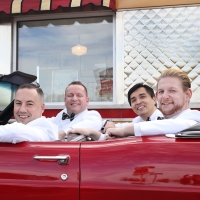 Debbie Landis-Sigler Says FOREVER PLAID at Stagecrafters Has Great Music, Awesome Choreography and a Story to Warm Your Heart
by Stefani Chudnow - January 16, 2020
, Detroit
From January 17th until February 9th, Stagecrafters is putting on a production of the 1989 off-Broadway musical, Forever Plaid. Forever Plaid is a beloved story that takes you back in time on what Music Theatre International calls a 'goofy, 1950s nostalgia trip.'...