Interview: Buffy And Bob Alonzo of THE ODD COUPLE at Lion Heart Productions
Come Laugh the night away with Lion Heart Productions The Odd Couple, March 17 & 18th in Grant and March 25th, 26th, & 27th in Fremont!
Neil Simon's The Odd Couple is a classic comedy in which a group of guys assembles for cards in the apartment of divorced Oscar Madison. And if the mess is any indication, it's no wonder that his wife left him. Late to arrive is Felix Unger, who has just been separated from his wife. Depressed, and none too tense, Felix seems suicidal, but as the action unfolds Oscar becomes the one with murder on his mind when the clean freak and the slob ultimately decide to room together with hilarious results as The Odd Couple is born. Broadway World Michigan had a chance to speak with two of the show's characters who are married in real life, just not for the show. Buffy Alonzo plays Cecily, and Bob Alonzo plays the part of Speed in this delightful comedy. Enjoy our chat and their fun answers to get you excited for the performance opening this week!
Broadway World Michigan: Can you give our readers a brief background of yourself and then your theatre career as an introduction?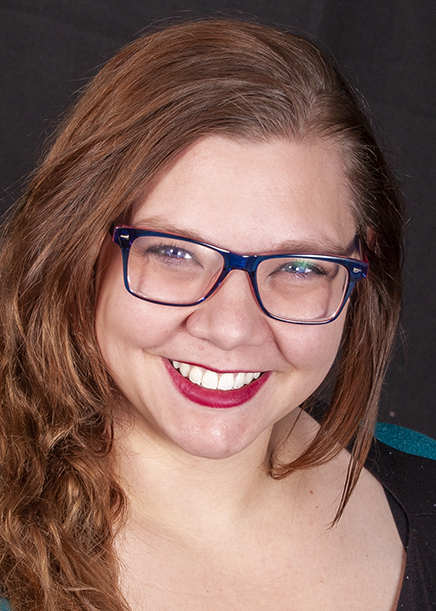 Buffy Alonzo: I am Buffy Alonzo GHS alumni. I'm a Christian, homeschool mom of three, and wife to Bob Alonzo (playing Speed). I did a few elementary school plays then nothing again till High school where I was in Chorus musicals or crew for stage shows for nearly every show we did. After Highschool, I did Act Teens summer theater 2 years in a row and more recently played chorus members in Lion Hearts Beauty and the Beast, and Adam's Family productions. This is my first speaking role in 17 years!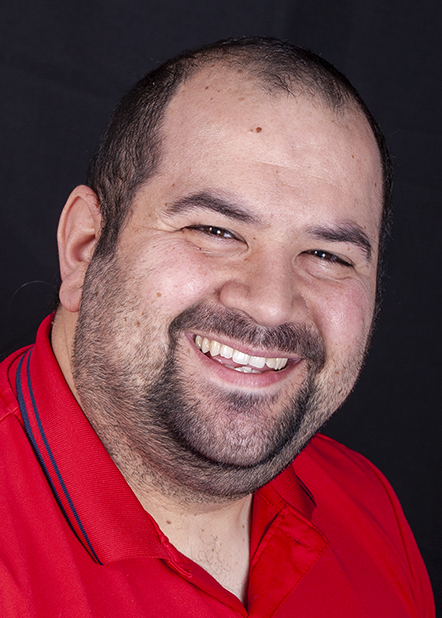 Bob Alonzo: I am the choir teacher at Sparta High school. I have been giving singing lessons and teaching music for over a decade. I have been involved in theatre since I was in high school, but have always been over the top and dramatic. This is my first non-musical production in many years.
How would you describe The Odd Couple in your own words?
Buffy: The Odd Couple I would describe as a comedy about a group of adult men helping their friend, Felix, through a divorce. The weight falls on his previously divorced best friend, Oscar, who invites him to move in. They find their friends struggling with the polar opposite approach of most basic life functions.
Bob: The odd couple is a funny look into the comedy of opposites crashing together.
What was your introduction to The Odd Couple?
Buffy: The Odd Couple is a classic sitcom I think most people have heard of but when I heard they were doing the show I took to google and watched random troupes and performers' interpretations of it.
Bob: I originally saw the odd couple back in the '90s while staying up too late watching Nick-at-Night. This show along with happy days and Laverne and Shirley left a lasting impression and a penchant for corny old jokes. So when I saw lion heart doing The Odd Couple, my wife and I thought it was time to jump back onto the stage.
How would you describe your character?
Buffy: Cecily is one of two English divorcees and sisters living upstairs. She is unapologetically flirty, aloof, and compassionate.
Bob: Speed is your quintessential angry short guy of the group. He's a gambler, a bowler who has an edge but also has a soft spot for his poker buddies.
Do you see any similarities between your character and yourself?
Buffy: Well she has a forward flirty personality and that is pretty far from me but aloof I can relate to pretty well.
Bob: I am short, and I do have a penchant for complaining. On the other hand, I am not as angry as he is.
Did you do any special preparation for your role?
Buffy: Finding an accent was fun and a little bit embarrassing just throwing it out there. Being my first speaking role in 17 years I panicked, I was a little afraid I wouldn't be able to memorize them. So as soon as I got my script I highlighted Cecily's lines and interactions made flash cards and got to work. After obsessively walking back and forth with cards for a couple of weeks my husband (Playing Speed) took them and said: "let's see what you know?" I was pleasantly surprised with how much stuck!
Bob: I learned to play poker! The other guys around the table knew all these rules and particulars for the different kinds of poker found in the script. So they led me through how to play. I'm still not very good, but I can bluff my way through.
Do you have a favorite moment or line in the show?
Buffy Yes! Cecily is hilarious, but my favorite, I think would have to be "Oh we've done some pretty spectacular things, though I'm not sure we'd want them spread on the telly do you Gwen?"
Bob: I love the moment Felix finds it so funny that Oscar didn't know linguini from spaghetti.
What would you say to someone with no prior knowledge of The Odd Couple to get them to see the production?
Buffy: It's a well-written and hilarious show. The script shows that the writers saw this whole production in their heads and left out no details. It's been intense and fun trying to bring that to life.
Bob: It's like one of the buddies cop movies where opposites come crashing together.
Why should people come to see Lion Heart's production of The Odd Couple?
Buffy: Like I said before it's a hilarious script and in this community, you'll recognize at least a name or two involved in one of many ways. If you hate laughing, and the cast/crew list then come just to support a great community program.
Bob: This show is a fun escape. It is a fun opportunity to laugh at other people's problems and not feel bad about them.
The Odd Couple opens this Friday, March 17 & 18th at the Grant Public Schools Fine Arts Center located on the High School campus in Grant, Michigan, and Dogwood Center for Performing Arts March 25th, 26th, & 27th located in Fremont, Michigan. For tickets and more information, visit lionheartproductions.org and click on "Current Production". Tickets are currently available online and in person on the day of show.
Connect with Lion Heart Productions for complete info on The Odd Couple and other upcomming events on Facebook LionHeartProductions, on Twitter at @LionHeartProd7, on Instagram at @lionheart_productions, and online at www.lionheartproductions.org.