Click Here for More Articles on SHAKESPEARE SPOTLIGHT
Photo Flash: First Look at JULIUS CAESAR at the Michigan Shakespeare Festival
The Michigan Shakespeare Festival, the official Shakespeare Festival of the State of Michigan, presents Shakespeare's JULIUS CAESAR, directed by MSF Producing Artistic Director Janice L Blixt. BroadwayWorld has a first look at the cast in action below!
CAST:
JULIUS CAESAR - Lee Palmer*
CALPHURNIA - Vanessa Sawson
BRUTUS - Robert Kauzlaric*
PORTIA - Risha Tenae
CASSIUS - Brandon St. Clair Saunders
CASKA - Shawn Pfautsch*
METELLA - Janet Haley*
CINNA - Alan Ball*
CICERO - Tobin Hissong*
LUCA - Lauren Grace Thompson
PUBLIUS - Eric Eilersen
SOOTHSAYER / OCTAVIUS - Ian Geers
Marc Antony - David Blixt*
LEPIDUS - Christopher L. Martin
(* denotes AEA member)
Featuring: Scenic Design by Jeromy Hopgood, Lighting Design by David Allen Stoughton, Sound Design by Kate Hopgood, Costume Design by Melanie Schuessler Bond, Properties Design by Sera Shearer, and fight Choreography by David Blixt.
The Michigan Shakespeare Festival runs July 6th through August 13th in both Jackson and Canton, MI. Visit www.michiganshakespearefestival.com for more information.
Photo Credit: Jeromy Ho


The cast of JULIUS CAESAR at Michigan Shakespeare Festival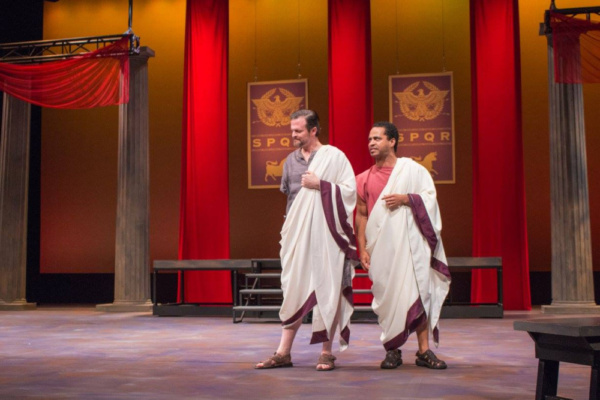 The cast of JULIUS CAESAR at Michigan Shakespeare Festival
The cast of JULIUS CAESAR at Michigan Shakespeare Festival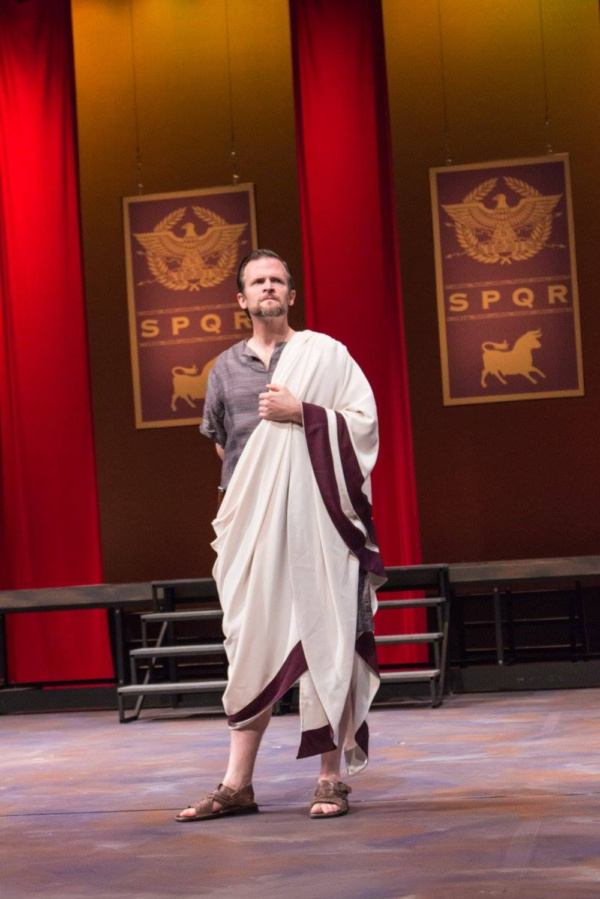 The cast of JULIUS CAESAR at Michigan Shakespeare Festival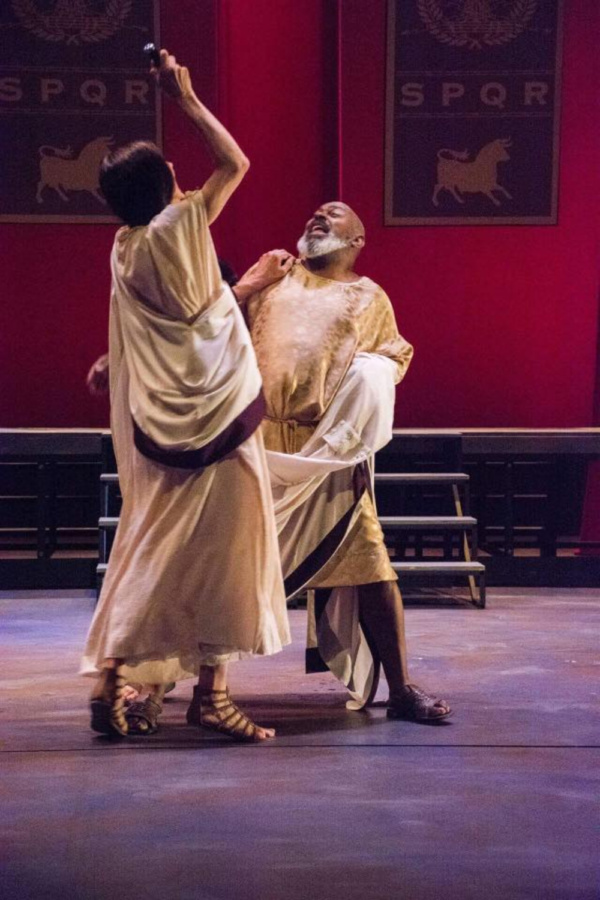 The cast of JULIUS CAESAR at Michigan Shakespeare Festival
The cast of JULIUS CAESAR at Michigan Shakespeare Festival