BWW Review: ANNIE Charms at La Comedia Dinner Theatre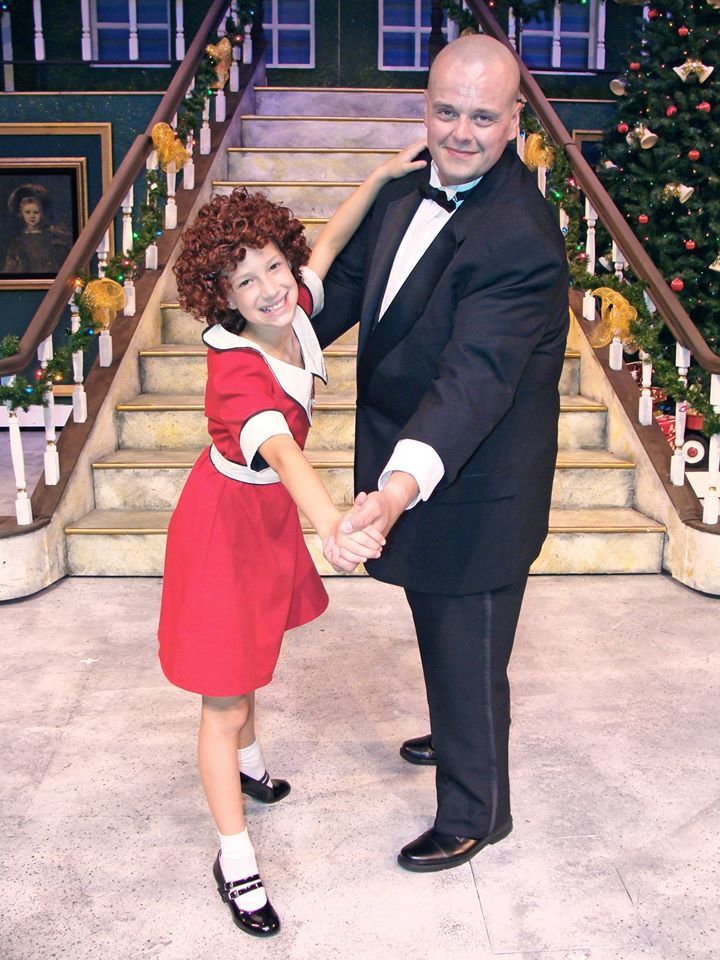 Looking for a way to beat the heat this summer with your family? Take this opportunity to see the charming ANNIE at La Comedia Dinner Theatre.
ANNIE, with music by Charles Strouse, lyrics by Martin Charnin and book by Thomas Meehan, is the story of young Annie, and her quest to find her family. The story, set in depression-era New York, is based on the LITTLE ORPHAN ANNIE comic strip created by Harold Gray, which ran in newspapers from its inception in 1924 until 2010. In the 1977 Tony Award winning musical, Annie finds her family, even if it doesn't fit the traditional mold that she expected.
I have seen previous productions of ANNIE and I am usually disappointed as they seem to choose children older than the 11 years that Annie is supposed to be. Director Chris Beiser went with an age appropriate Annie and I loved it. The magic of this show is seeing optimism and hope through the eyes of a child and it loses something in translation when you don't have that.
On the night I attended, Elyse Wilkinson played Annie and she was delightful. Even when an excited dog (Motzi the Goldendoodle as Sandy) tried to steal her thunder during the show's most iconic number, Tomorrow, she didn't miss a beat and continued to deliver a powerhouse performance. Impressive for an actress of her age. Her chemistry with Daddy Warbucks, played by an equally impressive Nicholas C. Breiner, was so sweet. Breiner's amazing voice and his ability to shift from gruff to vulnerable made for a perfect Warbucks.
The other children in this performance, Mallorie Tharp as Tessie, Adara Ackerson as Kate, Ashley Ortel as Duffy, Katelyn Halter as July, and Mandi Kingrey as Pepper all did an exceptional job and the orphan chorus was as solid as I have seen. Most notably, Paisley Hamm as Molly displayed excellent comic timing and a great command of the audience. I enjoyed watching all of their performances.
Soild performances from Mary Kate Heagerty as Grace, Andrea Spencer Christiansen as Miss Hannigan, Jessica Caracciolo as Lily, and Martin Bonaventure as Rooster, as well as a lovely ensemble round out the cast.
My one complaint with this production was the poor quality of the recorded music that is used throughout the show. While I prefer live orchestras when possible to accompany shows, I do recognize the need for the use of recorded music for some theatres. I can usually overlook it but this accompaniment had a particularly tinny quality that was detrimental to the overall sound of the show and did not live up to the quality of the performers on stage.
Don't miss your chance to see ANNIE this summer with your family. The show runs through August 19. Tickets are $61 - $75 depending on the performance you attend. Children 11 and under are just $30. Call 937-746-4554, 1-800-677-9505 or online at www.lacomedia.com for tickets.