The Classics Theatre Project Announces 2019 Season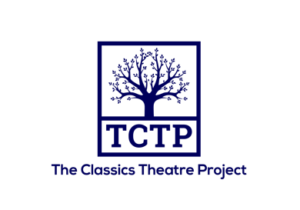 The Classics Theatre Project's Artistic Director Joey Folsom today announced the Company's 2019 3-play season of all-American classics. The season starts with Neil Simon's comedy "Rumors" (March 7 - 31, 2019), followed by Tennessee Williams's "Summer and Smoke" (May 29-June 23, 2019), and concluding with Arthur Miller's "The Crucible" (dates TBA).
"Rumors" and "Summer and Smoke" will be produced at The Margo Jones Theatre in Fair Park. "The Crucible" will be produced in the early fall at a venue to be announced.
The Margo Jones Theatre at the Magnolia Lounge was built in 1936. In 1947, the theatre took on a new life as the place where theater director Margo Jones launched the American Regional Theatre movement. "Summer and Smoke" by Tennessee Williams received its world premiere at the theatre, directed by Jones. Jones was a crucial figure in the early career of Williams. It's fitting then that some 71 years since it first premiered in Dallas, Williams' seminal play, "Summer and Smoke," returns to the Margo Jones Theatre.
Two award-winning directors have been engaged to give life to these American classics: Joey Folsom will direct "Rumors," Emily Scott Banks will helm "Summer and Smoke," and the director for "The Crucible" will be announced soon.
Auditions for each production will be announced at a later date but will be open to both Equity and non-Equity performers. TCTP is a professional theatre company that hires and financially compensates both Equity and non-equity actors.
This will be TCTP's second season. The Company made its debut on the DFW professional theatre scene with its production of Anton Chekhov's "The Cherry Orchard," adapted by Ben Schroth and directed by Joey Folsom, in June 2018 at The Trinity River Arts Center in Dallas.
Flex season passes are now on sale starting at $70 for all three plays. Passes can be purchased online at www.theclassicstheatreproject.com or by calling 469-652-6614.
Neil Simon was an American playwright, screenwriter, and author. He wrote more than 30 plays and nearly the same number of movie screenplays. He received more Oscar and Tony award nominations than any other writer. Simon is widely acknowledged as one of the greatest writers of comedy for the American stage. His work was recognized with a Pulitzer Prize for drama for "Lost in Yonkers," Tony Awards for "The Odd Couple," "Biloxi Blues," and "Lost in Yonkers," as well as numerous Drama Desk, Golden Globe, and Emmy Awards.
"Rumors" is a madcap, slamming door farce set in a large home located just outside of New York in 1988. Four couples arrive at the 10th anniversary celebration party for New York's deputy mayor and his wife, only to find the mayor wounded in bed and the wife missing.
Tennessee Williams was an American playwright. Along with Eugene O'Neill and Arthur Miller, he is considered among the three foremost playwrights of 20th-century American drama. He won the Pulitzer Prize for Drama in 1948 and 1955. He was inducted into the American Theatre Hall of Fame in 1979.
"Summer and Smoke" is set in Glorious Hill, Mississippi, and centers on Alma Winemiller, a highly strung, unmarried minister's daughter, and the spiritual romance that nearly blossoms between her and John Buchanan Jr., a wild, undisciplined young doctor who grew up next door.
Arthur Miller was an American playwright and author and a towering figure in 20th-century American theatre. Among his most popular plays are "All My Sons," "Death of a Salesman," and "The Crucible." He was awarded numerous Tony and Drama Desk Awards and the Pulitzer Prize for Drama. His career spanned seven decades, and was widely acknowledged by many to be the greatest dramatist of the 20th-century.
"The Crucible" was written in 1953 and is a dramatized story of the Salem witch trials that took place in Massachusetts during 1692. Miller wrote the play as an allegory for McCarthyism.
The Classics Theatre Project was founded in 2018 by Joey Folsom, Gregory Patterson, and Bren Rapp. The Company's Artistic Director is Joey Folsom and the Founder/Executive Director is Gregory Patterson. The Company's professional staff includes Anthony Fortino, Director of Finance, and Will Hudson, Director of Digital and Social Media. The Company is dedicated to producing live theatre of great classic plays. Its first production was "The Cherry Orchard," produced in 2018. TCTP is based in Dallas and is a nonprofit organization. The Company is led by a Board of Directors who currently include President April Bosworth, Vice President Stan Graner, Treasurer Dennis Yslas, and board members Judy Birchfield, Cara Janes, Adam Litwin, Michelle Mew, Gabe Nicolella, and Regina Taylor.
Related Articles View More Dallas

Stories

Shows
More Hot Stories For You