Photo Flash: Alley Theatre's Production Of Eurydice
Author of the Alley's outstanding success The Clean House, Sarah Ruhl creates a tale based on the Greek myth of Orpheus that is "exhilarating" as "we enter a surreal world, as lush and limpid as a dream" (The New Yorker). On the day Eurydice is to marry her true love Orpheus, a misstep sends her to the surreal depths of the Underworld, where she has a surprising reunion and ultimately must decide whether to follow Orpheus back to the land of the living. The New York Times described Eurydice as "a magical play with gripping emotional potency...a love letter to the world..."
Eurydice by Sarah Ruhl and directed by Alley Theatre Artistic Director Gregory Boyd begins Friday, January 30 and runs through Sunday, March 1 on the Neuhaus Stage.
Eurydice is sponsored by Neuhaus Stage Season Sponsor Randall H. Jamail. The Alley Theatre is supported by the 2008-2009 season sponsor Continental Airlines, the official airline of the Alley Theatre.
The cast of Eurydice features former Alley Company Actor John Feltch as Father (Alley's To Kill a Mockingbird, The Read Thing, Julius Caesar), Alley Theatre Resident Company Actor David Rainey as Nasty Interesting Man/Lord of the Underworld, Julliard graduate Mary Rasmussen as Eurydice (Alley Theatre debut) and Jay Sullivan as Orpheus (Alley Theatre debut, The Public Theatre's Durango).
Alley Company Actors Justin Doran (Alley's Cyrano de Bergerac, The Lieutenant of Inishmore), Philip Lehl (Alley's The Crucible, The Exonerated), and Melissa Pritchett (Alley's Death on the Nile, Hitchcock Blonde) round out the cast.
The design team of Eurydice includes Scenic Design by
Hugh Landwehr
(Alley's Mrs. Warren's Profession, Cyrano de Bergerac, Arsenic and Old Lace, Doubt), Costume Design by
Alejo Vietti
(Alley's A Christmas Carol, Cyrano de Bergerac, The Scene, Tryst), Lighting Design by
Rui Rita
(Alley's A Christmas Carol, Cyrano de Bergerac, To Kill a Mockingbird, Bad Dates), and Choreography by
Krissy Richmond
(Alley's The Clean House, Subject to Fits).
Eurydice features Original Music and Sound Design by Josh Schmidt (Alley's The Clean House). Schmidt's production of Adding Machine at the Minetta Lane Theatre won 4 Lortel Awards including Best Musical, 2 Outer Critics Awards including Best Musical Off-Broadway, 4 Obies, 9 Drama Desk Nominations, and 1 Drama League Nomination. Regional work at venues across the country include Steppenwolf Theatre, Writers Theatre In Glencoe, Next Theatre, Northlight Theatre, ATC, Seanachai Theatre Company, and many others. He is a recipient of the 2003-2005 NEA/TCG Career Development Program Award and was named one of nine emerging designers in Entertainment/Design Magazine in 2004. He has received 2 Jeff Awards, 1 After Dark Award, and multiple nominations for his composition and sound design work in Chicago.
SPECIAL PERFORMANCES AND EVENTS
CAPTIONED AND AUDIO DESCRIBED PERFORMANCE
Saturday, January 31, 2:30 PM
The Alley Theatre is pleased to offer open captioning and audio description for many of our productions throughout the season. To ensure that your seats will accommodate your needs, please call the box office 713.220.5700 when ordering tickets to this performance. Discounted tickets are available for groups of ten or more. Call 713.315.3346 for more information.
TALKBACK
Saturday, February 7, 2:30 PM
Tuesday, February 10, 7:30 PM
Members of the cast return to the stage following the performance to take questions from the audience. TalkBacks are led by a member of the Alley Artistic Staff.
TICKET INFORMATION
Tickets to Eurydice start at $21. All tickets to Eurydice are available for purchase at www.alleytheatre.org, at the Alley Theatre Box Office, 615 Texas Avenue, or by calling 713.220.5700. Groups of 10 or more can receive special concierge services and select discounts by calling 713.315.3346. The added convenience of reservations by phone or internet is available for a nominal fee.
Photos by T Charles Erickson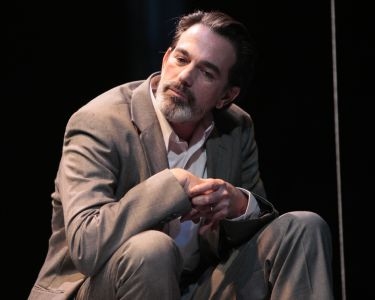 John Feltch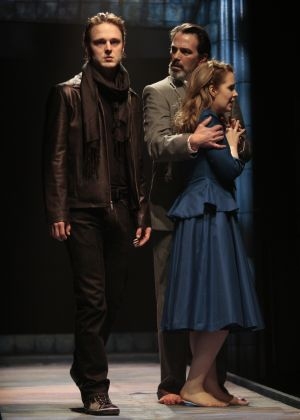 Jay Sullivan, John Feltch, and Mary Rasmussen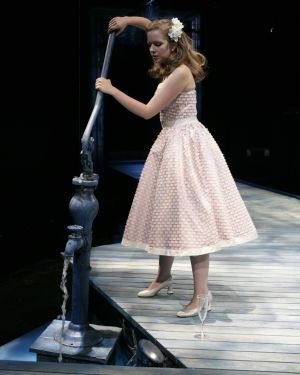 Mary Rasmussen

Mary Rasmussen and John Feltch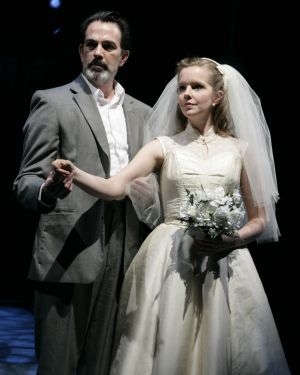 John Feltch and Mary Rasmussen

David Rainey and Mary Rasmussen

Justin Doran, Melissa Pritchett, and Philip Lehl

Justin Doran, Melissa Pritchett, and Philip Lehl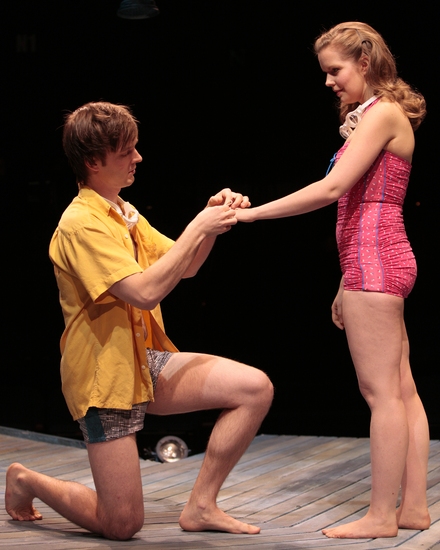 Jay Sullivan and Mary Rasmussen
More Hot Stories For You