Acclaimed Blues Artist Ruthie Foster Will Play The Grand In April
The performance is on Saturday, April 15, 2023, at 8 p.m.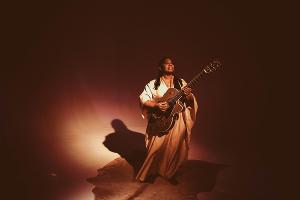 Lewisville Grand Theater has announced that legendary blues singer-songwriter Ruthie Foster will perform as part of the Texas Tunes Series on Saturday, April 15, 2023, at 8 p.m. With 12 studio albums under her belt and a fanbase that spans the globe, Ruthie Foster is a musical force of nature whose enthralling live performances envelop the listener in a warm hug of sonic enjoyment.
Ruthie Foster is a four-time Grammy-nominated singer-songwriter who mixes a wide palette of American song forms, from gospel and blues to jazz, folk and soul. Described by Rolling Stone as "pure magic to watch and hear," her vocal talent was elevated in worship services at her community church. Drawing influence from legendary acts like Mavis Staples and Aretha Franklin, Foster developed a unique sound unable to be contained within a single genre. That uniqueness echoes a common theme in Ruthie's life and career - marching to the beat of her own drum. Ruthie released her ninth studio album "Healing Time" in November 2022.
This concert will take place in the Huffines Performance Hall and is funded in part by the Texas Commission on the Arts. Tickets are $35 and $25 for reserved seating and can be purchased online at LewisvilleGrand.com/tix. $20 Lewisville resident tickets can be purchased in person at The Grand during normal business hours. Must show valid driver's license or utility bill to validate residency. Subject to availability. Sales tax and ticket fees are included in price.