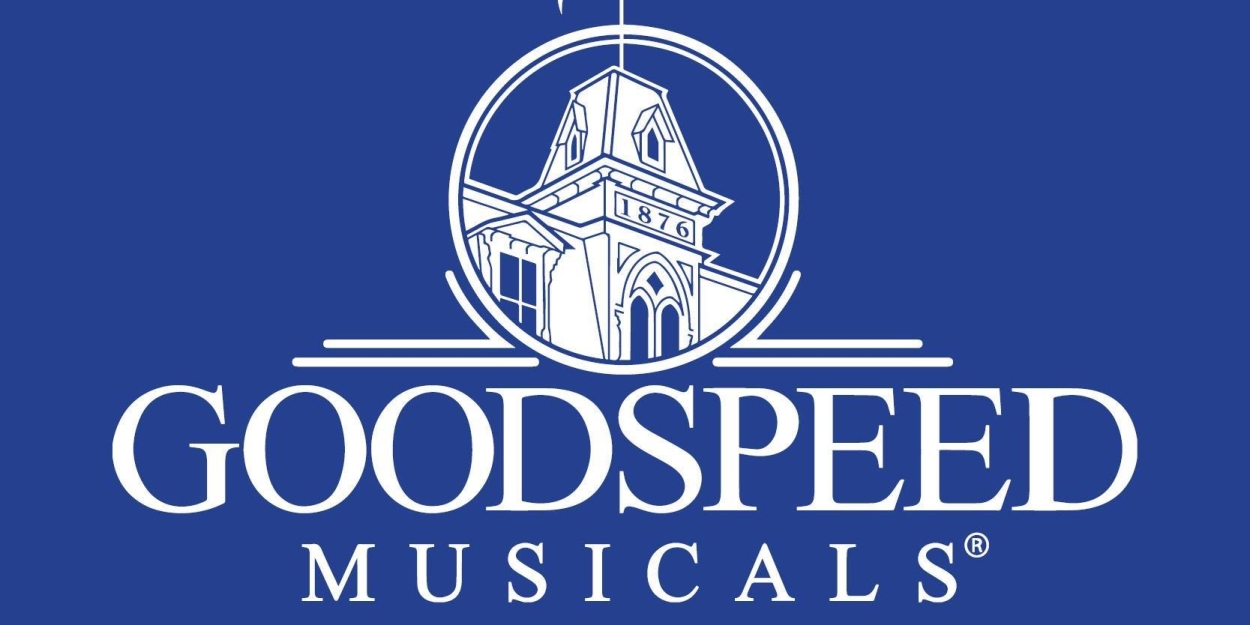 Joriah Kwamé's LITTLE MISS PERFECT & More to be Featured in Goodspeed's 17th Annual Festival of New Musicals
The Festival kicks off on Friday, March 17 at The Goodspeed with a staged reading of Double Helix.
Come in from the cold and check out what's hot at the 17th Annual Goodspeed Festival of New Musicals. The much-anticipated three-day festival of brand-new works will light up the Goodspeed campus with a weekend filled with insider events, seminars, cabarets and staged readings. The Festival kicks off on Friday, March 17 at The Goodspeed with a staged reading of Double Helix. This exciting new tuner features book, music and lyrics by Madeline Myers. Saturday, March 18 will be highlighted by a staged reading of The Great Emu War, a humorous new musical based on true events, which has a book by Cal Silberstein and music and lyrics by Paul Hodge. The final day of the Festival features Little Miss Perfect, a new musical inspired by the viral single song of the same name with book, music and lyrics by Joriah Kwamé. Additional Festival events―including seminars, symposium and exclusive cabarets―will round out this exciting weekend.

Single tickets are $25 for each staged reading, $15 each for students. Goodspeed's ever-popular Festival Package will offer patrons a weekend full of special events. The $100 package includes admission to all three staged readings, three Festival seminar sessions, the Festival Symposium, a season preview of the 2023 Terris Theatre offerings and the Meet the Writers Q&A. Package add-ons include Saturday evening pre-show dinner at the Gelston House ($40), and Friday evening and Saturday evening Cabarets - informal gatherings showcasing new songs by new and established artists ($15 each). Single show tickets and Festival packages are available through the Goodspeed Box Office 860.873.8668. Single Show tickets can also be purchased online at www.goodspeed.org. All tickets are on sale now.

"Every year we are amazed by the breadth and depth of the talented writers who join us on the Goodspeed campus to share their work with our audiences―and this year is no exception. We are so proud to highlight each of these writers and to foster their collaboration with directors, music directors and students," said Donna Lynn Hilton, Goodspeed's Artistic Director. "The Festival is a key part of Goodspeed's new works development program and we invite all musical theatre fans to join us," she added.

"We are thrilled to kick off Goodspeed's 2023 season with a weekend dedicated to the future of musical theatre," said David B. Byrd, Goodspeed's Managing Director. "Bringing together leading professionals from our industry with fans from our community is something musical theatre-lovers look forward to every year."

Preparations for the Festival begin on March 6th when the three teams of writers and composers arrive on the Goodspeed campus and dedicate their time to further writing and composing their musicals in development. They are joined by musical theatre students from The Hartt School, Boston Conservatory at Berklee and Montclair State University, who take part in rehearsals and continued development of the material. The intensive retreat culminates with Goodspeed's Festival of New Musicals, which showcases staged readings of the new musicals developed during the two-week long program.

The Festival of New Musicals is produced by Goodspeed Musicals' Max Showalter Center for Education in Musical Theatre. Created in 2002, Goodspeed's Showalter Center inspires and nurtures musical theatre artists and students by providing a unique and comprehensive range of training and educational programs to serve both the national and local academic communities. The Goodspeed Festival program offers new and established artists the rare opportunity to thoroughly work on their projects with the help of Goodspeed's renowned resources and artistic environment. At the same time, the Festival affords junior and senior students from prominent conservatory programs real-world experience in new musical development and performing new musicals.

This year's Festival is sponsored in part by lead sponsors RisCassi & Davis, P.C. and the Burry Fredrik Foundation with support from the Frank Young Fund of New Musicals, a program of National Alliance for Musical Theatre, the Adolph and Ruth Schnurmacher Foundation, The Jessica Waldman Thompson Endowment in Support of The Festival of New Musicals, Webster Private Bank and the National Endowment for the Arts.

For Covid safety, Festival attendees are strongly encouraged to wear masks at all events. Any updates to this policy will be posted at www.goodspeed.org/safety.

Lodging and dining information for Festival attendees as well as up-to-date information on the weekend's events can be found at www.goodspeed.org


Information about the three staged readings and the schedule of special events for Festival Package holders includes:

Friday, March 17

Double Helix
7:30 p.m. The Goodspeed
Book, Music, & Lyrics by Madeline Myers
In the mid-20th century, the race to find the structure of DNA grips the scientific community. One brilliant young researcher, Rosalind Franklin, will stop at nothing to uncover one of life's great mysteries. But will she sacrifice what makes her human to discover what makes us human?

Festival Cabaret: Artist to be announced
10:00 p.m., Gelston House


Saturday, March 18

Seminars
10:00 a.m. - 1:00 p.m., Gelston House and other locations
Seminar titles to be announced.

*2023 Terris Theatre Season Announcement
3:30 p.m., The Goodspeed
*This event is free and open to the public.

*Symposium: Topic and speakers to be announced
4:30 p.m., The Goodspeed
*This event is free and open to the public.

Festival Dinner
5:30 p.m., Gelston House
Enjoy a three course meal with fellow festival goers.

The Great Emu War
7:30 p.m. The Goodspeed
Book by Cal Silberstein
Music & Lyrics by Paul Hodge
Remember that one time that the Australian government sent their army with machine guns to wage war on emus in Western Australia? Neither do most people...but when Edith, the headstrong warbler, and her flock begin to feed on the wheat of local farmers-the humans take up arms against Australia's favorite feathered friends. Think of it as Cats, but with emus...and less dancing...and a plot.

Festival Cabaret: Artist to be announced
9:30 p.m., Gelston House


Sunday, March 19

Little Miss Perfect
1:00 p.m. The Goodspeed
Book, Music, & Lyrics by Joriah Kwamé
Inspired by the viral single of the same name, Little Miss Perfect tells the story of Noelle, a bi-racial teen navigating her senior year of high school after her mom and stepdad invite a study abroad student to be her roommate. But when a classmate becomes the victim of systemic racism at her school, Noelle must decide whether she will be true to herself and an ally to her peers, or if she will settle for simply being "Little Miss Perfect." Little Miss Perfect is a commission of Goodspeed Musicals' GoodWorks program.

Meet the Writers Q&A
3:30 p.m., The Goodspeed
Gain insight into the inspirations and processes of the writers during this lively festival wrap-up discussion.


ABOUT GOODSPEED MUSICALS:
Goodspeed Musicals has achieved international acclaim and is the first theatre in the nation to receive two Tony Awards for outstanding achievement in musical theatre. Under the leadership of Donna Lynn Hilton, Artistic Director and David B. Byrd, Managing Director, Goodspeed Musicals is dedicated to the celebration, development and advancement of musical theatre. Goodspeed creates powerful, world-class productions of enlightening new and established works to entertain and inspire audiences. From Goodspeed, 21 musicals have gone to Broadway (including Man of La Mancha, Annie, Shenandoah and Holiday Inn) and more than 90 new musicals have been launched. Goodspeed's Festival of New Musicals, GoodWorks commissioning program and The Johnny Mercer Writers Grove at Goodspeed are distinguished cornerstones of the organization that highlight its commitment to nurture the talents of new and established artists and support the creative process. Goodspeed also maintains The Scherer Library of Musical Theatre and The Max Showalter Center for Education in Musical Theatre. Goodspeed gratefully acknowledges the support of The Shubert Foundation, Connecticut Department of Economic and Community Development; CT Humanities; and the National Endowment for the Arts. www.goodspeed.org

ABOUT THE WRITERS:
Double Helix

(Book, Music, & Lyrics) is a composer, lyricist, and musical dramatist in New York City. Named to the Broadway Women's Fund 2022 "Women to Watch on Broadway" list, Madeline is a 2022 and 2023 Kleban Prize finalist; a winner of the 2021 Billie Burke Ziegfeld Award; a 2020, 2019, 2018, and 2017 Jonathan Larson Grant finalist; a 2022, 2021, 2020, 2019, 2018, and 2017 ASCAP Plus Award recipient; and a 2016-2017 Dramatists Guild Fellow. Madeline's musicals include Double Helix (world premiere Bay Street Theater, 2023), Flatbush Avenue (UNC-Greensboro commission, 2021), and The Devil's Apprentice (world premiere Copenhagen, Denmark, 2018). In addition to Double Helix, Madeline is currently writing two other new musicals. She is represented by Chris Till at Verve Talent & Literary Agency. @madelinesmyers | www.madelinemyers.com


The Great Emu War

CAL SILBERSTEIN
(Book) is a writer, performer, and producer from Perth, Western Australia. He is a proud alumnus of the NYU Graduate Musical Theatre Writing Program. Cal is the co-author of the musicals, Viva La Restoration, How We Ruined MacArthur's Markers, Fairybread, Strawman, Clockwork Charlie, Hammer, and the short opera President Joan. Cal was head-writer of the Fringe Comedy Award-nominated Dr. Von Birchallstein's Midnight Comedy Hour. Favorite performance credits include "Scripps in The History Boys (Midnite Youth Theatre Co), Guiteau inAssassins (Midnite), Moritz in Spring Awakening (Fresh Bred Productions), Frank Packer in Miss Westralia (Western Sky Projects), and Edgar Allan Poe Nevermore (Grey Lantern Productions). He is a recipient of the Finley Award for Best Supporting Actor (The Habit of Art - Old Mill Theatre) and a Tisch School of the Arts Departmental Fellowship. In 2023, he will play The Steward in Into The Woods (West Australian Opera).

(Music & Lyrics) is an award-winning writer-composer from Brisbane. Paul's work has been produced Off-Broadway, in London, Edinburgh and Australia, including at the Sydney OperaHouse. With Alain Boublil and Claude-Michel Schönberg, the Academy Award-nominated and Tony Award-winning writers of Les Misérables, Paul is co-lyricist of Martin Guerre, premiering in the West End in 2024. Paul is currently developing the musical adaptation of the BBC children's TV show Round The Twist, which aired in over 70 countries, including on the Disney Channel in Europe and Fox Kids in the US. His musical comedy Clinton received a New York Times Critics' Pick, nominations for Best Musical from the Off-Broadway Alliance and Edinburgh Festival Fringe and won Best Production in the Performing Arts WA Awards and Best Off-Broadway Cast Album in the Broadway World Awards. Residencies include Olney Theatre Center and Berkeley Rep with Naomi Izuka to develop their new musical Okuni.


Little Miss Perfect

JORIAH KWAMÉ
(Book, Music, & Lyrics) is a playwright/composer/lyricist based in NYC. In 2019, his career was launched when he won Tony Nominee Taylor Louderman's Write Out Loud competition for "Little Miss Perfect," which has since grossed almost 10 million views. He is a recipient of the 2020 ASCAP Foundation Cole Porter Award and was one of six ASCAP writers featured in the ASCAP Songwriters: Next Generation showcase. He participated in the 2020 Johnny Mercer Songwriting Project. He has written pieces for New York Film Academy's song cycle Not Working, Prospect Theater Company, Chicago Shakespeare Theater, and 54 Below. He is penning original scores for two musicals alongside renowned playwright Lauren Gunderson: Sinister (Chicago Shakespeare Theater) and Little Miss Perfect: The Musical. He was enlisted by Andrew Lippa to write a piece for San Francisco Gay Men's Chorus' premiere song cycle Songs Of The Pheonix alongside the likes of Stephen Schwartz, Stephen Sondheim, and Ingrid Michaelson. Alongside Pasek and Paul, he wrote a song for Shawn Mendez in the Sony Picture Film Lyle, Lyle Crocodile. Original scores include How To You: A Musical Guide To Black Boyhood, Sophia, Our Beloved: A Musical Drama, Dream: A New Musical, and The Green. He is a 2021 Jonathan Larson finalist.