The Cleveland Orchestra's Presents ARIADNE AUF NAXOS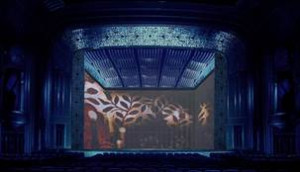 On January 13, 17 and 19 Franz Welser-Möst and The Cleveland Orchestra continue an ongoing commitment to present opera at Severance Hall with a made-for-Cleveland production of Richard Strauss's Ariadne auf Naxos which is being performed for the first time in the Orchestra's history. In his years as music director, Welser-Möst has led The Cleveland Orchestra in performances of many orchestral works by Richard Strauss, as well as presentations of four other Strauss operas: Elektra (2004), Der Rosenkavalier (2007), Salome (2012), and Daphne (2015).

The original, staged production of Ariadne auf Naxos will transform Severance Hall for singular performances in Cleveland directed by Frederic Wake-Walker, who is making his Cleveland Orchestra debut. The creative team includes Alex Nichols (Lighting, Projection, and Set Design), Dominic Robertson (Video Content Designer), Lottie Bowater (Director of Photography), and Jason Southgate (Costume Design). The cast of singers features soprano Tamara Wilson (Ariadne/Diva), who makes her Severance Hall debut, tenor Andreas Schager (Bacchus), mezzo-soprano Kate Lindsey (Composer), and soprano Daniela Fally (Zerbinetta), who also makes her Cleveland Orchestra debut.

"After Tristan and Isolde in our Centennial season in 2018, our next opera, Ariadne auf Naxos, is part of a series of operas which I have programmed to expand and challenge the Orchestra as they continue to grow artistically," Franz Welser-Möst said. "Richard Strauss's Ariadne auf Naxos does exactly this. Instead of a very large Wagnerian orchestra, Ariadne is scored for a chamber group of thirty-five musicians. After the darkness of Wagner, Ariadne features comic elements. It is a wonderful opera, funny and serious at the same time, with beautiful music. In essence, it is a contest between classical art and comedy. There is a play within a play, or really an opera within an opera. The similarities and contrasts between what is happening and what the characters want to be happening are very telling."

"I really love this opera," Welser-Möst continues, "and I am eager to hear the musicians of The Cleveland Orchestra interpret this music. Strauss's writing includes marvelous solos - for flute and oboe and cello, for instance - that will be truly vibrant and meaningful when played by the principal players in Cleveland. The music is unbelievably beautiful, so much so that some passages literally bring me to tears. I have always admired and enjoyed Strauss's musical genius. As time passes, I find that I appreciate his approach to music-making more and more. This opera spans, as the saying goes, 'from the sublime to the ridiculous - from beauty to humor,' and audiences will love it."

"Ariadne auf Naxos is opera about opera, the highs and lows, the artistic dreams and the harsh realities," Director Frederic Wake-Walker said. "It is about a theater full of egos and eccentrics, divine divas, and clumsy clowns, backstage intrigue and last-minute rehearsals. Yet ultimately, it is about how opera is able to transcend politics and practicalities and transport us to the land of the gods. My concept for [our production of] Ariadne is a collage opera, musically it is a complete mash-up of lots of different styles, and the story itself is of course about these two operas having to be performed together; so the style of the production reflects that and I am working with Dominic Robertson [Video Content Designer] and Lottie Bowater [Director of Photography] on creating essentially a collage of images filmed which reflects the imagery of the piece."

"We are working with silent cinema in combination with the architecture of Severance Hall, which is obviously spectacular," Video Content Designer, Dominic Robertson said. "Opera in the twenty-first century is morphing into the completely New Medium, which is kind of the point of Ariadne auf Naxos. It is about the clash of different artistic disciplines and cultures, so it is an ideal subject."

About the story of Ariadne auf Naxos
Premiered in its final version in 1916, the opera features a play within a play. It tells of an evening of theatrical presentations that compete for attention - and which comment on both the audiences' and performers' desires for recognition and understanding. Two theatrical companies have been hired to entertain guests. One is a bawdy comedic troupe, the other a serious opera company. Due to a change of plans, the two companies are told to present their performances simultaneously, bringing conflict and humor - and unexpected understanding - to what was originally intended to be simply entertaining and dramatic.

About the Creative Team
Frederic Wake-Walker is a director and producer of opera, musical theatre, and multi-discipline performance. He is Artistic Director of Mahogany Opera with which he has created a number of new works, including Folie à Deux by Emily Hall, Sjon (Borealis Festival), Lost in Thought by Rolf Hind (Barbican London, Elbphilharmonie Hamburg), and Mozart vs Machine by Dominic Robertson (Folkestone Fringe, High Tide Festival Aldeburgh). Recent opera productions include Le nozze di Figaro at Teatro alla Scala, La Finta Giardiniera at the Glyndebourne Festival and Tour, and his debut at Opéra national du Rhin for a new Eugene Onegin. A major part of his work with Mahogany Opera involves working with children. He is currently nearing the culmination of a major project called 'Snappy Operas' (creating ten new ten-minute operas for children aged eight to eleven). He has also directed UK tours of Brundibar by Hans Krasa and a new version of Rumplestiltskin called The Rattler. Recently, the world premiere of The Mother by Laurence Osborn was performed at POSK London with Mahogany. He runs 'Mica Moca'; a multi-disciplinary performance project founded in Berlin with whom he has worked with a broad range of artists including dancers Ahmed Soura, Minako Seki, and Rosabel Huguet, video designer Sylwek Luszak, and jazz musicians Johannes Lauer and Richard Koch. Future engagements see him direct new productions of Ariadne and Peter Grimes for The Cleveland Orchestra and Oper Köln respectively, a staged version of Messiah at the Berlin Philharmonie with Deutsche Symphonie Orchester and a return to Teatro alla Scala Milan for La Finta Giardiniera and Ariadne. For more information, visit http://www.fredericwake-walker.com/.

Alexander V. Nichols (Scenic, Lighting & Projection Designer) returns to The Cleveland Orchestra for his second production after his visual designs for The Miraculous Mandarin and Bluebeard's Castle in 2016. His Broadway credits include Wishful Drinking, Hugh Jackman Back on Broadway, Nice Work If You Can Get It, and Latin History For Morons. Off-Broadway productions include Los Big Names, Horizon, Bridge and Tunnel, Taking Over, Through the Night, In the Wake, In Masks Outrageous and Austere, and Ernest Shackleton Loves Me. Regional theater credits include designs for Berkeley Repertory Theatre, the Mark Taper Forum, the Oregon Shakespeare Festival, Arena Stage, Huntington Theatre Company, La Jolla Playhouse, and Seattle Repertory Theatre. Dance credits include resident designer for Pennsylvania Ballet, Hartford Ballet, and American Repertory Ballet. Nichols was the lighting supervisor for American Ballet Theatre and has been the resident visual designer for the Margaret Jenkins Dance Company. His designs are in the repertory of San Francisco Ballet, Boston Ballet, Alvin Ailey American Dance Theater, and Hubbard Street Dance Chicago, among others. Recent projects include Elizabeth Cree at the Opera Philadelphia, Nixon in China at the Los Angeles Philharmonic and Angels in America at Berkeley Repertory Theatre. For more information, visit https://www.alexandervnichols.com/biography.

Dominic Robertson (Video Content Designer) is an artist, composer, theatre director, opera maker, filmmaker, radio playwright, and performer. His past credits include The Faust Cycle (a 15-hour sonic drama), the operas Mozart vs Machine (Mahogany Opera Group), Gala (Tete a Tete Opera), UOEIA: The Histories of Yodelling (Operadagen Rotterdam), the radio plays Animalium Kepler 22B, Hollywood: A Bestiary, Die Bayerischer Prinzessin (Bayerischer Rundfunk), and the large-scale political community theatre production The United Kingdom of Earth (Worm Avantgardistiisch Staat). Under the name Ergo Phizmiz (PLC), Roberston is constantly active in avant-garde theatre, film and music, and has released hundreds of hours of Creative Commons music online and on labels including Discrepant, Gagarin, Care in the Community, Touch, and Megaphone Records.

Lottie Bowater (Director of Photography) is an interdisciplinary artist, pianist, and activist working across filmmaking, curating, writing, music, and songwriting and composition. Notable projects have included working as principal documentary maker/editor on Iraq Out Loud, a continuous 284-hour reading of the Iraq Inquiry (Edinburgh Comedy Awards "Spirit of the Fringe" winner 2016), and, since 2011, curating Depresstival Presents, one of the longest-running monthly platforms for experimental and multidisciplinary performance in London, which has been presented on Canal +, AdultSwim, Balcony TV, and Channel 4. Bowater performs regularly across the UK and Europe under the name Depresstival, and is also involved in multiple music and artistic projects.

Jason Southgate (Costume Design) studied at London's Central St Martin's College of Art and Design and was awarded an Arts Council design scholarship. He has designed sets and costumes for both classic and modern plays at leading UK theatres and worked at many European opera houses including the Royal Academy of Music, Royal Opera Covent Garden, Oper Frankfurt, and the Welsh National Opera/Komische Oper Berlin. His work has been exhibited at the V&A museum in London for the Society of British Theatre designers Exhibition MAKE/BELIEVE and the Prague Quadrennial. Mr. Southgate is also an acclaimed illustrator, puppet designer and maker. For more information, visit https://cargocollective.com/JasonSouthgate/BIOGRAPHY.

About the Singers
Soprano Tamara Wilson (Ariadne/Diva) who makes her Severance Hall debut with her performances in the 2019 production of Ariadne Auf Naxos has been hailed by The New York Times as "a young American who sings Verdi with a passion that surpasses stereotype." Wilson made her Cleveland Orchestra debut at Blossom Music Festival in 2015 and has gained international recognition for her interpretations of Verdi, Mozart, Strauss, and Wagner. She is the 2016 recipient of the prestigious Richard Tucker Award, an annual prize conferred by the Richard Tucker Music Foundation given to a rising American opera singer on the "threshold of a major international career." Other honors include a 2016 Olivier Award nomination and the 'Revelation Prize' by the Argentine Musical Critics Association. Ms. Wilson is also a Grand Prize Winner of the Annual Francisco Viñas Competition held at the Gran Teatre del Liceu in Barcelona, Spain. For more information, visit http://www.tamarawilsonsoprano.com/biography.html.

Austrian tenor Andreas Schager (Bacchus) is acclaimed for his performances of highly demanding parts of the Heldentenor repertoire. Schager made his Cleveland Orchestra debut in the 2015 production of Strauss's Daphne. Upcoming engagements include his debut as Siegfried in the Ring at the Metropolitan Opera, as well as Tristan at Opéra National de Paris, both led by Philippe Jordan, Lohengrin at the Wiener Staatsoper under Simone Young, Siegfried in the Ring at Staatsoper Hamburg under Kent Nagano, Tristan with Daniel Barenboim at Staatsoper Unter den Linden, Apollo in Richard Strauss's Daphne at Oper Frankfurt under Sebastian Weigle, and his return to the Bayreuth Festival as Parsifal in 2019. For more information, visit http://channellarts.com/portfolio/andreas-schager/.

Mezzo-Soprano Kate Lindsey (Composer) is one of the most promising voices of her generation and appears regularly in the world's most prestigious opera houses, including the Metropolitan Opera, Royal Opera House Covent Garden, Vienna State Opera, Salzburg Festival, Glyndebourne Opera Festival, Aix-en-Provence, Théâtre des Champs-Élysées, and the Bavarian State Opera. Lindsey made her Cleveland Orchestra debut in 2006 performing in Haydn's Mass in B-Flat Major. In the 2018-19 season Lindsey performs in a number of concert performances, including Gounod's Sapho with Washington Concert Opera, and La Damnation de Faust with the Orchestre National de France in Paris. At the Théâtre des Champs-Élysées, she will perform Der Komponist in a new production of Strauss's Ariadne auf Naxos. For more information, visit https://www.centrestagemanagement.com/artist/kate-lindsey/biography.

Soprano Daniela Fally (Zerbinetta) makes her Cleveland Orchestra debut in her performances of Strauss's Ariadne Auf Naxos. Fally graduated with honors from the Vienna University of Music and Performing Arts, having previously studied theater, music education and theater education. In 2006, Daniela Fally celebrated her internationally acclaimed debut at the Vienna State Opera as Fiakermilli in Richard Strauss's Arabella under the direction of Franz Welser Möst. Since the 2009-10 season, she has been a member of the Ensemble of the Vienna State Opera, where she has performed roles including Zerbinetta (Ariadne auf Naxos), Sophie (der Rosenkavalier), Oscar (Ballo in maschera), Rosina (Barbiere di Siviglia), Italian singer (Capriccio), and Sophie (Werther.) For more information, visit http://danielafally.com/new/vita/.


The Cleveland Orchestra and Opera
Under Franz Welser-Möst's direction, The Cleveland Orchestra re-established itself as an important operatic ensemble with Welser-Möst leading annual opera performances during his tenure in Cleveland. In 2016 The New York Times stated, "Franz Welser-Möst, music director of the subtle, responsive Cleveland Orchestra - possibly America's most memorable symphonic ensemble - leads operas with airy, catlike grace." At the 2008 Salzburg Festival with The Cleveland Orchestra, Welser-Möst led five sold-out performances of a staged production of Dvo?ák's opera Rusalka. He next brought fully-staged opera back to Severance Hall, following a four-decade absence, with a three-season cycle of Zurich Opera productions of the Mozart-Da Ponte operas. This was followed by concert performances of Strauss's Salome at Severance Hall and at Carnegie Hall in 2012, and in May 2014 Welser-Möst led an innovative new production of Leoš Janá?ek's The Cunning Little Vixen, combining computer-animated stage design with live action at Severance Hall. In May 2015 he led staged performances of Strauss's Daphne at Severance Hall, followed by concert performances in New York in July as part of Lincoln Center Festival 2015. In 2016 the Orchestra collaborated with The Joffrey Ballet to create a Bartók double-bill of Bluebeard's Castle and The Miraculous Mandarin. Debussy's Pelléas and Mélisande was featured in 2017 with a new production for Severance Hall directed by Yuval Sharon, with set designer Mimi Lien, lighting and projection designer Jason Thompson, choreographer Danielle Agami, and costume designer Ann Closs-Farley. In 2018, during the Orchestra's Centennial Season, Wagner's Tristan and Isolde was presented as part of the The Ecstasy of Tristan and Isolde, a special two-week series of concerts revolving around performances of Wagner's Romantic opera, during which Welser-Möst explored the depths and wonder of ecstasy - in a journey toward transcendence and understanding, through music, art, and belief.