Review: THE WILL ROGERS FOLLIES at Dutch Apple Dinner Theatre
Will Rogers wore many hats. He was a radio personality, newspaper columnist, movie star, public speaker, and presidential candidate. All of these roles and more are brought to life in his bio-musical, The Will Rogers Follies playing now at Dutch Apple Dinner Theater.
Michael Santora plays Rogers with a folksy demeanor. Santora is equally at home riffing on current events as he is performing lasso tricks. He often speaks directly to the audience, sharing a nugget of truth wrapped up in a joke. Santora makes it easy to see why Rogers was such a beloved icon of his time.
Melissa Whitworth plays Rogers's wife, Betty Blake. Whitworth plays the character with warm and grace, whether she is on the vaudeville circuit with her husband, home in Oklahoma, or even from the moon.
Corinne Holland plays the sexy and sassy unnamed dancer called "Ziegfeld's favorite" Holland plays her with a lot of spunk, and she serves as a great example of the type of dame that Will might meet on the road.
Jim Moyer rounds out the supporting cast as Will's dad. Moyer brings both heart and laughs to many of the scenes.
JP Meyer conducted to Dutch Apple's stellar five-piece orchestra. I just wish that the show's score was more memorable.
A large part of the show takes place in front of the curtain, with little to no scenery.
On those occasions when the curtain is opened, a large white, immobile staircase is revealed. The specific purpose of the staircase was unclear to me. It seemed to be somewhat of an unnecessary distraction to the show's dance ensemble. I am sure some of them were worried that a wrong move could lead to an embarrassing, if not painful, fall.
Dutch Apple's The Will Rogers Follies is a respectable show performed by an excellent cast. Throw in dinner from their delicious menu and you got yourself a great night out. Tickets and more info can be found on their website.
Rich Mehrenberg was introduced to the magic of theater when he played "The Boy" in his first grade class production of "The Giving Tree". It has been a long term love affair eve... (read more about this author)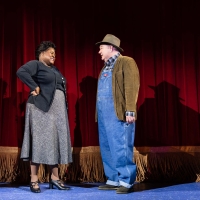 Review: WHITE CHRISTMAS at Fulton Theatre

November 20, 2022

Fulton Theatre's current production of the tepid White Christmas is an excellent example of the old adage "there are no small parts, only small actors". Fulton Theatre?
---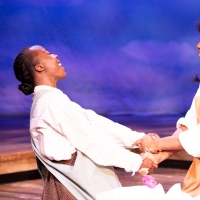 Review: THE COLOR PURPLE at EPAC

October 15, 2022

Pleasant surprises are the best kind.
---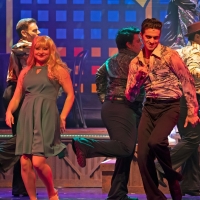 Review: SATURDAY NIGHT FEVER at Dutch Apple Dinner Theatre

October 3, 2022

If you ever owned a leisure suit or drank a can of Billy beer, this show has something for you. However, if you expect something beyond a live version of the 1977 movie, you might be disappointed.
---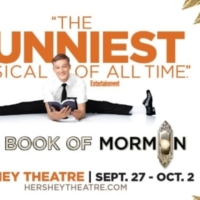 Review: THE BOOK OF MORMON at Hershey Theater

September 30, 2022

What did our critic think of THE BOOK OF MORMON at Hershey Theater? The Book of Mormon is a contradiction in that it is both totally filthy and wonderfully wholesome at the same time. This leads to non-stop laughs, a few gasps, and a good feeling in the bottom of your heart when it is all over.
---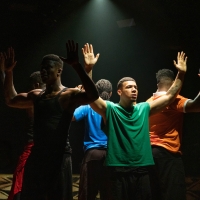 Review: FOR COLORED BOYZ at Fulton Theatre

September 19, 2022

it will get you talking and get you thinking. It will stay with you. Theater on Fulton's 4th floor is often more complex, more intense, and more thought-provoking than what is performed on the main stage. Past shows such as Blackbird, Sweat, and I Am My Own Wife are perfect examples of this mission. However, their current production of FOR COLORED BOYZ on the verge of a nervous breakdown/ when freedom ain't enuff takes those expectations to a whole new level.
---