Review: THE 39 STEPS at Gretna Theatre

The 39 Steps is a prime example of big things coming in small packages. The cast of four expertly portray over 150 characters in a show with aspects of espionage, mystery, thrills, and comedy...lots and lots of comedy.
39 Steps is based, loosely, on the Alfred Hitchcock film of the same name. Like many of Hitch's best, it focuses on an innocent man accused of a crime he did not commit and the race to clear his name. The hero of this story is Richard Hannay played by Josh Carpenter. Carpenter must serve as the backbone of the show. He only plays one character and is required to do a lot of reacting to the craziness that is thrust upon him. Carpenter has a suave demeanor and would fit in among Cary Grant, Jimmy Stewart or many of the other icons popular in the heyday of the silver screen.
Hanley Smith plays all three major female roles in the show. She makes each very distinct. They run the gamut from a mysterious foreigner to the damsel in distress. She has good chemistry with Carpenter when they share the stage together.
Cliff Miller and Robert Meksin are listed in the program as "clown #1" and "clown #2". They are responsible for breathing life into the show's 145 plus other characters, including police officers, train conductors, spies, entertainers, husbands and wives, and airplane pilots. They share a manic energy that makes their lightening fast quick changes look effortless. However, I would not be surprised if they spent the intermission flopped over on the green room couch catching their breath. They wore me out just watching them; I can't imagine what it is like to do the show twice in the same day.
The play is very imaginative and quite playful. The actors need be skilled in mime, dialects, quick changes, and have impeccable comic timing. I really do not want to say much more at risk of spoiling some of the gags.
The 39 Steps plays at the Gretna Theatre through August 5th. If today's attendance was an indication of the show's popularity, I would recommend buying tickets sooner rather than later. You can buy them and find out more about the show at the theater website.
| | |
| --- | --- |
| Vote Now for the 2022 BroadwayWorld Central Pennsylvania Awards | |
| voting ends in | |
Rich Mehrenberg was introduced to the magic of theater when he played "The Boy" in his first grade class production of "The Giving Tree". It has been a long term love affair eve... (read more about this author)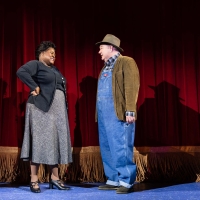 Review: WHITE CHRISTMAS at Fulton Theatre

November 20, 2022

Fulton Theatre's current production of the tepid White Christmas is an excellent example of the old adage "there are no small parts, only small actors". Fulton Theatre?
---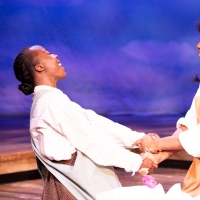 Review: THE COLOR PURPLE at EPAC

October 15, 2022

Pleasant surprises are the best kind.
---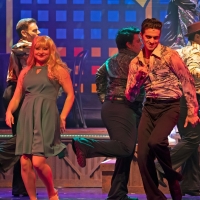 Review: SATURDAY NIGHT FEVER at Dutch Apple Dinner Theatre

October 3, 2022

If you ever owned a leisure suit or drank a can of Billy beer, this show has something for you. However, if you expect something beyond a live version of the 1977 movie, you might be disappointed.
---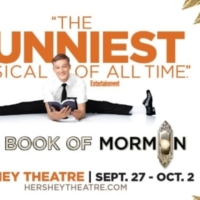 Review: THE BOOK OF MORMON at Hershey Theater

September 30, 2022

What did our critic think of THE BOOK OF MORMON at Hershey Theater? The Book of Mormon is a contradiction in that it is both totally filthy and wonderfully wholesome at the same time. This leads to non-stop laughs, a few gasps, and a good feeling in the bottom of your heart when it is all over.
---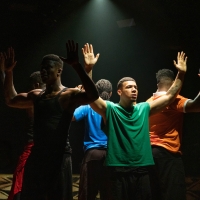 Review: FOR COLORED BOYZ at Fulton Theatre

September 19, 2022

it will get you talking and get you thinking. It will stay with you. Theater on Fulton's 4th floor is often more complex, more intense, and more thought-provoking than what is performed on the main stage. Past shows such as Blackbird, Sweat, and I Am My Own Wife are perfect examples of this mission. However, their current production of FOR COLORED BOYZ on the verge of a nervous breakdown/ when freedom ain't enuff takes those expectations to a whole new level.
---