Review: SISTER ACT at Dutch Apple Dinner Theatre
Sister Act is the latest production at Lancaster's Dutch Apple Dinner Theatre. Based on Whoopi Goldberg's hit movie of the early 90's, the plot revolves around Deloris Van Cartieir (Kimberly Oliver). Deloris is a street smart lounge singer forced into hiding in a convent, after witnessing her criminal boyfriend shoot an informant.
Oliver is a powerful gospel singer, and she is a great fit both vocally and visually for the part. However, I didn't feel that she has the comedic chops that this role demanded. Deloris is supposed to be charismatic and sassy, but that really didn't come through. Oliver's laughs stemmed mostly from the script's dialogue, rather than any characterization choices.
Timothe Bittle does a good job as her aforementioned criminal boyfriend, Curtis. He alternates easily between detachment and menace. Assisting Curtis in tracking down Deloris are his henchmen, Joey (Brian Kalinowski), Pablo (Martin Bonventre) and TJ (Thaddeus Piett). The three of them a could best be described as The Three Stooges in leisure suits. These guys are a lot of fun, especially Piett. He makes the most of his small part, and was definitely an audience favorite.
Tyler Price plays Officer "Sweaty" Eddie Souther. Eddie helps Deloris go into hiding, and has a crush on her. He is nicknamed "Sweaty" Eddie because of his profuse lack of confidence, which is not a particularly desirable trait for a cop. He shows sensitivity and vulnerability, especially in his torch song, "I Could Be that Guy".
Jama Bowen plays the uptight Mother Superior who takes in Deloris against her best wishes. She is played a bit too one-dimensional. A great deal of the humor stems from the conflict of personality between the women. However, the script is sometimes sloppy in this area. Deloris states that she went to Catholic school for 12 years, yet many of the jokes depend on her religious ignorance. It just doesn't add up.
One of the biggest difference between the movie and the musical is the change of setting to the late 1970's. The Dutch Apple technical crew excel with this revision. With the exception of an anachronistic rapping nun, the costumes, props, music, and choreography were very era-appropriate.
Despite some flaws in consistency and pacing, Sister Act is a fun show. I applaud Dutch Apple's decision to produce more contemporary material. Based on the large number of teens in the audience, this show will prove to be a great way to reach a new generation of customers.
Sister Act runs now through November 10. Tickets are more info can be found on this website.
Rich Mehrenberg was introduced to the magic of theater when he played "The Boy" in his first grade class production of "The Giving Tree". It has been a long term love affair eve... (read more about this author)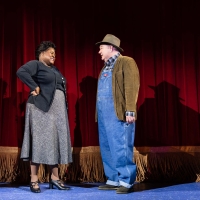 Review: WHITE CHRISTMAS at Fulton Theatre

November 20, 2022

Fulton Theatre's current production of the tepid White Christmas is an excellent example of the old adage "there are no small parts, only small actors". Fulton Theatre?
---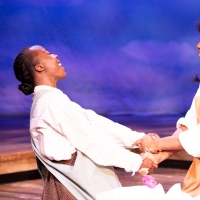 Review: THE COLOR PURPLE at EPAC

October 15, 2022

Pleasant surprises are the best kind.
---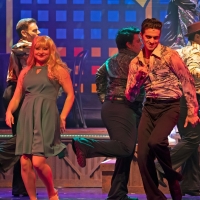 Review: SATURDAY NIGHT FEVER at Dutch Apple Dinner Theatre

October 3, 2022

If you ever owned a leisure suit or drank a can of Billy beer, this show has something for you. However, if you expect something beyond a live version of the 1977 movie, you might be disappointed.
---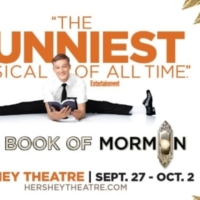 Review: THE BOOK OF MORMON at Hershey Theater

September 30, 2022

What did our critic think of THE BOOK OF MORMON at Hershey Theater? The Book of Mormon is a contradiction in that it is both totally filthy and wonderfully wholesome at the same time. This leads to non-stop laughs, a few gasps, and a good feeling in the bottom of your heart when it is all over.
---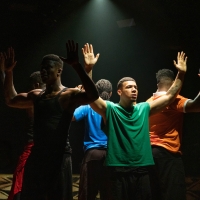 Review: FOR COLORED BOYZ at Fulton Theatre

September 19, 2022

it will get you talking and get you thinking. It will stay with you. Theater on Fulton's 4th floor is often more complex, more intense, and more thought-provoking than what is performed on the main stage. Past shows such as Blackbird, Sweat, and I Am My Own Wife are perfect examples of this mission. However, their current production of FOR COLORED BOYZ on the verge of a nervous breakdown/ when freedom ain't enuff takes those expectations to a whole new level.
---