Interview: Director And Choreographer, Amy Marie McCleary of SWING! at Dutch Apple Dinner Theatre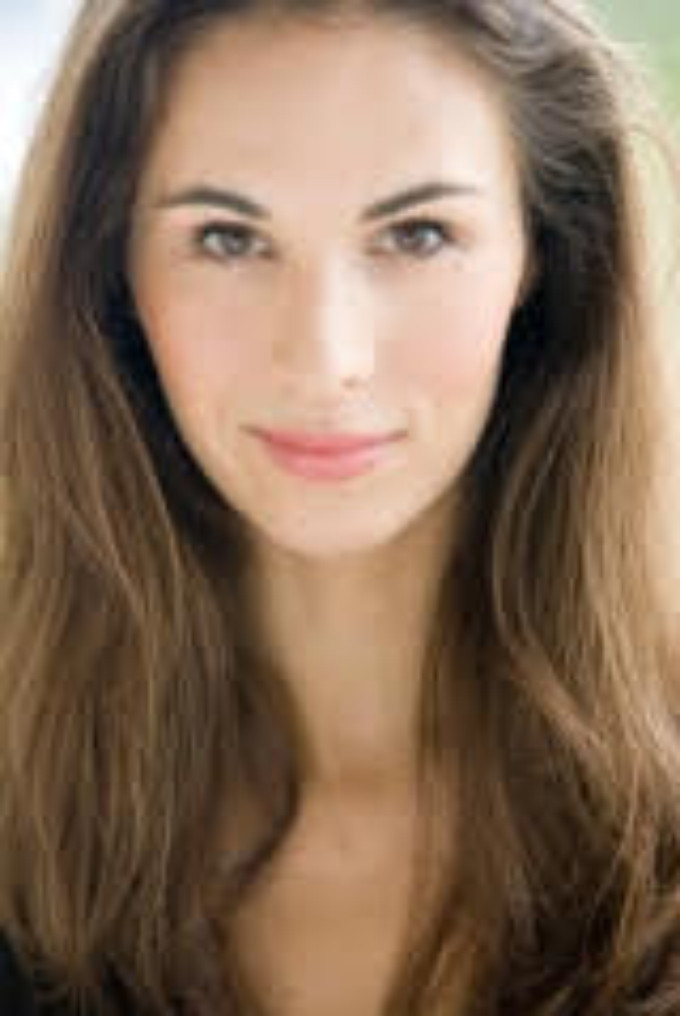 Broadway World had the pleasure of interviewing Ms. Amy Marie McCleary, the double-threat director/choreographer for Dutch Apple Dinner Theatre's production of Swing! which opens Thursday August 9th.
AMY MARIE McCLEARY (Director/Choreographer) is honored to return to Dutch Apple after recently directing and choreographing Grease! Here at the Dutch Apple, Amy has directed and choreographed Irving Berlin's White Christmas, CATS, Jesus Christ Superstar, Hairspray, Peter Pan and I Love A Piano. National tours: The Wizard of Oz (Choreographer), Memphis (Director/Choreographer), The Wedding Singer (Choreographer). She most recently starred as Velma in Chicago at the Broadway Palm and directed/choreographed their record-breaking production of Mamma Mia!. BFA from NYU's Tisch School of the Arts. Many thanks to her amazing mother and mother-in-law for watching the ankle biters. www.amymariemccleary.com
BWW: What are some of the advantages and disadvantages of being both the director and choreographer of a show?
AMM: With a show like Swing - which is all music, I feel like it's supremely easy to direct and choreograph. I love being able to make smooth transitions between the more "traditional" story songs and the songs which are just danced. For these production I treat my choreography from a very directorial point of view - what is the character is feeling? What movement helps tell the story? And I truly wanted many of the numbers to just feel like people social dancing in the 1930's and 40's - everyone was lindy hopping away and everyone has their own style. I made it clear to my dancers that I was going to give them the basic swing steps and then I really wanted them to make it their own.
I think with a strong dance show it can become very "dance recital" and I tried to avoid that by keeping my director-mind engaged. The big disadvantages have to do with time management - when I'm in charge of staging everything I have very long rehearsal days so I can get to everything. When I work with a partner we get to divide and conquer. I also love having a partner to bounce ideas off of. It's always great to collaborate. In this case I had a wonderful assistant choreographer who I was able to connect with about concept and choreographic patterns.
BWW: Swing music and fashions had a bit of a revival a while back with bands like Big Bad VooDoo Daddy and Squirrel Nut Zippers. What do you think is swing's appeal to a younger audience?
AMM: My interest in swing dancing actually picked up during that time period. I was personally very attracted to anything form the 30's and 40's. My own grandparents came of age in that time period - so perhaps that's why I was drawn to it. I loved looking at pictures of them dressed to go dancing. Everything seemed a bit more put together back then. In what people wore and how they dressed. I love the style of the whole era. And the music is just magical. It makes me want to move in a way that modern songs just don't - the variety of instrumentation and the rhythmic styles just speak to me as a dancer.
BWW: How do you encourage your performers to maintain the intense energy, pace and enthusiasm required of such a dance-heavy show?
AMM: Walking into any rehearsal period, my number one goal is to create a positive and flexible working environment. I also love creating on the spot - frequently I come up with my best ideas within the rehearsal process and I feel like that sense of spontaneity makes the entire cast know that the show is one we create together. I always try and speak to my dancers strengths and make sure they are given moments they enjoy and feel suited to their own particularly style.
Also - every number has a backstory. The audience may not get it - but if my dancer knows she's been in love with her partner for years and he is finally just noticing her affections and returning them - well, that's going to give her a reason to dance beyond just giving her steps. Dancers are also the hardest working people I know. Most of us adore doing heavy dance shows because it allows us to so what we love.
BWW: What is your favorite number in the show and why?
AMM: That's like asking me to choose my favorite child!! I have so many favorites - every performer has their own unique storyline and path throughout the show, so we have many different looks and feels within the production. I adore "Bli-Blip" which is a song performed primarily in jazz "scatting". It's hilarious and vocally impressive. "Cry Me A River" has been a favorite of mine since college - I love a good torch song. We also put a really fun spin on it. "Throw That Girl Around" has six powerhouse dancers showing you many different styles of partner dancing which is jaw-dropping. And "Sing Sing Sing" may be one of the most joyous songs ever composed - it's impossible NOT to dance to it.
Tickets and more information about the show can be found at the Dutch Apple homepage.