The Green Room 42 Presents BUCK FIFTY: LYRICS I WROTE UNDER THE INFLUENCE OF MY 40S
THE GREEN ROOM 42, Broadway's Funky New Cabaret Club, presents BUCK FIFTY: LYRICS I WROTE UNDER THE INFLUENCE OF MY 40s, an evening celebrating the last ten years of shows and songs by award-winning writer Sammy Buck.
The program will feature songs from Buck's collaborations with Daniel S. Acquisto, EllaRose Chary, Brian Feinstein, Brandon James Gwinn, Fran Sillau, Jeff Thomson, Eric H. Weinberger and Clay Zambo - including work from the Off-Broadway Alliance Award Winning StinkyKids The Musical, ...And Then I Wrote A Song About It, Small Town Story and The Doll Maker's Gift, as well as a preview of Flame, Buck's new show as composer/lyricist.
It will feature a cast comprised of Broadway, Off-Broadway and regional veterans as well as students and recent alumni from programs such as Penn State, The Hartt School, Temple University, Wagner College and Village Theatre KIDSTAGE, and cast members from the Broadway Records "RADcording" of Buck and Acquisto's Like You Like It.
The cast** includes Ry Armstrong, Zack Blanchette, Nick Cearley, Mackenzie Dade, Sunnie Eraso, AJ Foggiano, Julianne Friedson, Ilana Gabrielle, Alexa Green, Katie Griffith, Lesli Margherita, Mark Montague, Jacqueline Neeley, Stefanie Plumley, Sophie Poole, Nathan Rabinowitz Buck, Aaron Riesebeck, Mimi Turque and Joanna Young.
Brandon James Gwinn music directs, with Daniel S. Acquisto on percussion and Buck on banjo.
The concert is directed by Dev Bondarin and production managed by Mackenzie Meeks.
BUCK FIFTY: LYRICS I WROTE UNDER THE INFLUENCE OF MY 40s plays The Green Room 42 on Saturday, June 22 at 9:30pm. Tickets can be purchased at www.TheGreenRoom42.com. The Green Room 42 is located at 570 Tenth Avenue inside YOTEL in New York City; @TheGreenRoom42.
**Cast subject to change
---
Join Team BroadwayWorld
Are you an avid Cabaret fan in NYC? We're looking for people like you to share your thoughts and insights with our readers. Team BroadwayWorld members get access to shows to review, conduct interviews with artists, and the opportunity to meet and network with fellow theatre lovers and arts workers.
Interested? Learn more here.
---
More Hot Stories For You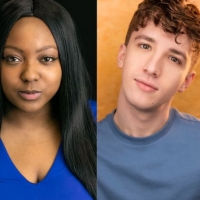 Michael Anthony Theatrical's LOUDER THAN WORDS To Play The Green Room 42

December 3, 2022

The Green Room 42 will bring Michael Anthony Theatrical's production of 'Louder Than Words' to New York City for a one night only engagement in The Broadway Rewind series. 'Louder Than Words', is a musical tribute to one of Broadway's most celebrated composers, Jonathan Larson. The performance will play Friday, December 9th at 9:30pm at The Green Room 42.
---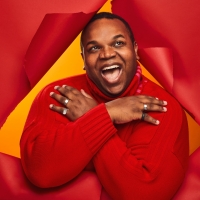 Quentin Avery Brown to Present WHAT CHRISTMAS MEANS TO ME at The Green Room 42 This Month

December 3, 2022

Quentin Avery Brown, from Dolly Parton's Christmas on the Square and Tyler Perry's A Jazzman's Blues will make his solo concert debut at Green Room 42 on December 12th at 9:30pm. 
---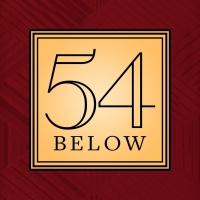 54 SINGS LADY GAGA And More Taking The Stage Next Week At 54 Below

December 2, 2022

Next week, 54 BELOW, Broadway's Supper Club & Private Event Destination, presents some of the brightest stars from Broadway, cabaret, jazz, and beyond.
---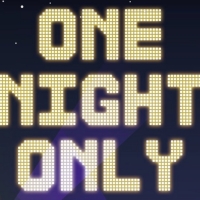 ONE NIGHT ONLY: THE RISING MUSICAL STARS OF KOREA to be Presented at The Green Room 42 This Month

December 2, 2022

Six winners of the premier Musical Star competition will be showcased in ONE NIGHT ONLY, THE RISING MUSICAL STARS OF KOREA on December 7th, at 7pm at The Green Room 42.
---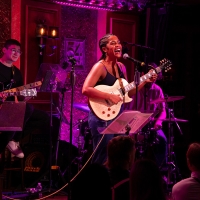 Photos: Inside 54 SINGS FOR PLANNED PARENTHOOD

December 2, 2022

Broadway's best banded together for one night only to raise spirits and funds for Planned Parenthood in a special evening of music that aims to empower, inspire, and uplift. Featuring chart-topping hits by women for women, audiences heard a star-studded Broadway cast cover the music of Ragtime, Jekyll and Hyde, Lesley Gore, Janis Joplin, ABBA, Stephen Sondheim, Ben Platt, Brandi Carlile, and much, much more. Check out photos below!
---