Photo Flash: Brightman, Halpin, et al. at BRINGING VOICES TO LIGHT Benefit
Bringing Voices to Light A Benefit Concert to Support Global Internet Access was held at the Laurie Beechman Theatre on Monday, June 13th at 7PM, featuring Alex Brightman, Adam Halpin, Nadine Malouf, Megan Reinking, A.J. Shively.The evening featured the original music and lyrics of David Levinson (Les Enfants de Paris, Bàthory, NYMF Next Link Finalist 2009 ) along with some of Broadway's rising talents to sing on behalf of human rights and global digital access.
Levinson was inspired to put the evening together after watching the fall of Hosni Mubarek in Egypt this past February. He witnessed how Mubarek shut down the internet to stop protestors from banding together through social media. Performers include Alex Brightman (Wicked), Adam Halpin (Glory Days), Nadine Malouf, Megan Reinking (People in the Picture, Hair, Boardwalk Empire), and A.J. Shively (La Cage Aux Folles). Suellen Vance is executive producer (The Last Word).
The Laurie Beechman Theatre is located at 407 West 42nd Street, between 9th and 10th Avenues.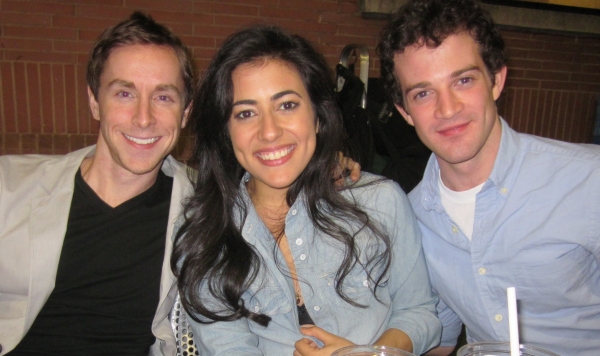 Adam Halpin, Nadine Malouf, and A.J. Shively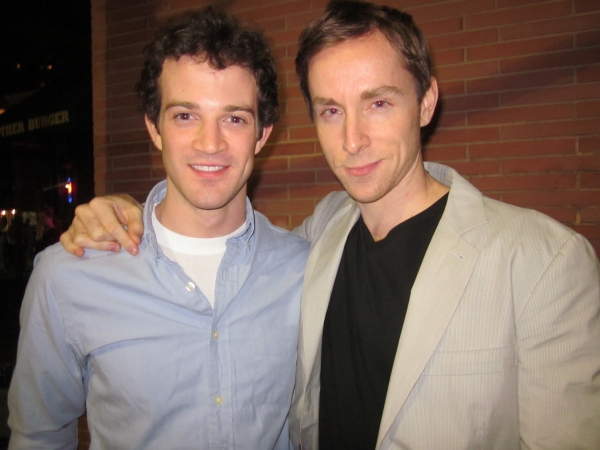 A.J Shively and Adam Halpin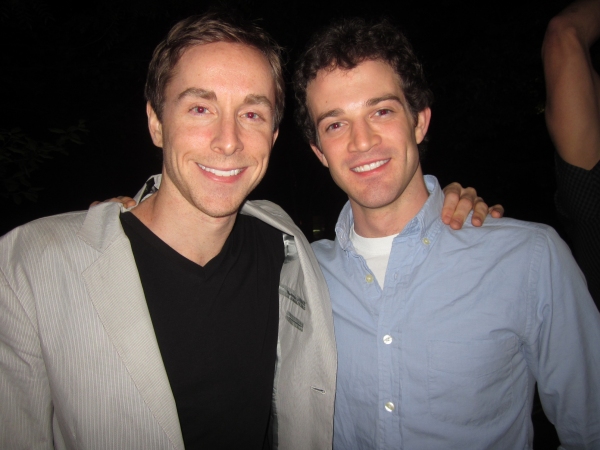 A.J Shively and Adam Halpin

Adam Halpin, Nadine Malouf, Lisa Helmi Johanson, A.J. Shively and Composer David Levinson

Nadine Malouf, Lisa Helmi Johanson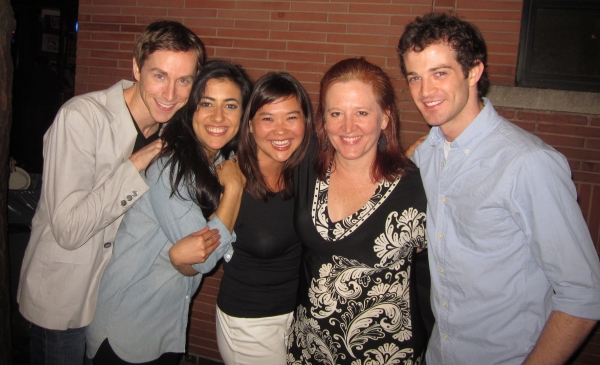 Adam Halpin,. Nadine Malouf, Lisa Helmi Johanson, Producer Suellen Vance, A.J. Shively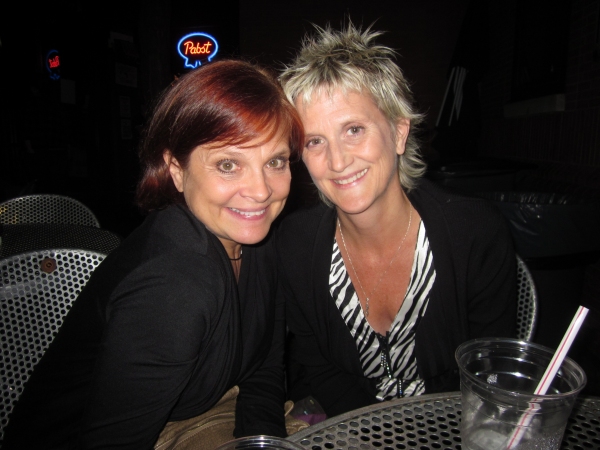 Director Donna Drake, Choreographer Rhonda Miller