La MaMa E.T.C Presents CAMP WANATACHI 1/21/2011
La MaMa Experimental Theater Club is proud to announce the January 21st opening of CAMP WANATACHI, a hilariously provocative new electro-musical that explores two girls' journey of sexual discovery within the unlikely setting of all-female Christian summer camp. Spirit-soaked and hormone-charged, this thrilling piece of theater challenges our preconceptions about the relationship between sex and religion, and in doing so imparts to us an essential truth: "There is no fear in love."
CAMP WANATACHI follows the story of 14 year-old Jana-an impetuous, pubescent, born-again Christian. This summer, Jana's world is turned upside down when her friendship with Titi O'Malley-a promiscuous, bulimic beauty- challenges her faith and forces her to wrestle with desires she'd rather leave under the covers. Under an idyllic sky and fueled by roasted marshmallows, a cast of eccentric campers and counselors struggle to understand what love truly means. Experience the music and the magic at www.CAMPWANATACHI.com.CAMP WATANACHI Credits
· From the Production team of Ian Pai (co-founder of
Blue Man Group
, music director of Fischerspooner), Bridget Regan (star of Disney-ABC's Legend of the Seeker) and Lydia Cheuk.
· Written and composed by Natalie Elizabeth Weiss (of Unicornicopia).
· Book co-written by
Natalie Weiss
and
Bekah Brunstetter
(OORAH!,
Atlantic Theater Company
)
· Directed by
Matt Cowart
(Sondheim: the birthday concert with the
New York Philharmonic
.)
· Featuring electronic music by glitch-hop pioneer Travis Stewart, aka Machinedrum. Show Schedule
Fri, Jan 21, 7:30pm
Sat, Jan 22, 7:30pm
Sun, Jan 23, 2:30pm
Weds, Jan 26, 7:30pm
Thurs, Jan 27, 7:30pm
Fri, Jan 28, 7:30pm
Sat, Jan 29, 2:30pm
Sat, Jan 29, 7:30pm
Sun, Jan 30, 2:30pm
Weds, Feb 2, 7:30pm
Thurs, Feb 3, 7:30pm
Fri, Feb 4, 7:30pm
Sat, Feb 5, 2:30pm
Sat, Feb 5, 7:30pm
Sun, Feb 6, 2:30pm

BUY TICKETS AT https://www.ovationtix.com/trs/pr/794585 ? MORE INFO AT http://lamama.org/
---
Join Team BroadwayWorld
Are you an avid Cabaret fan in NYC? We're looking for people like you to share your thoughts and insights with our readers. Team BroadwayWorld members get access to shows to review, conduct interviews with artists, and the opportunity to meet and network with fellow theatre lovers and arts workers.
Interested? Learn more here.
---
More Hot Stories For You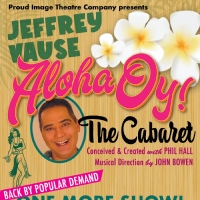 ALOHA OY! to Return to Don't Tell Mama in December

November 26, 2022

By popular demand after a sold-out NYC Cabaret Debut in May, Proud Image Theatre Company will present the one-night-only return engagement of Jeffrey Vause in ALOHA OY! THE CABARET on Thursday December 22nd, 2022 at 7:00 PM at Don't Tell Mama.
---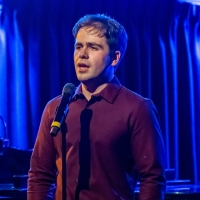 Photos: Go Inside BROADWAY AND BORSCHT at The Green Room 42

November 26, 2022

Broadway performer Noah Marlowe (Book of Mormon, Mary Poppins, Elf, Act One) presented a benefit concert celebrating Jewish voices in the Broadway community at The Green Room 42. Money raised from the concert supported the organizations ADL and StandWithUS. Check out the photos here.
---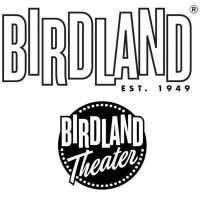 Kurt Elling and Danilo Perez, Paloma, Frank Perowsky Orchestra, And More Coming Up At Birdland

November 25, 2022

Get details for all the jazz programming at Birdland Jazz Club and Birdland Theater running November 29 through December 11. 
---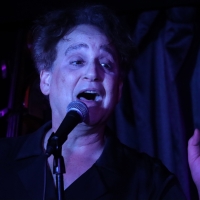 Sidney Myer, Rachelle Garniez & More to Perform at Pangea in December

November 25, 2022

Pangea's holiday tree will be all a-blaze with garlands of mirthful Downtown artistry this December, featuring Sidney Myer, Tammy McCann, Roz White, and more.
---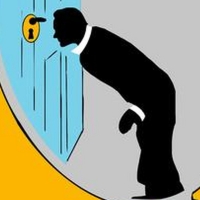 Damon Daunno, Amber Gray, Grace McLean and Margo Seibert Join LOVE THE STRUGGLE Joe's Pub Concert

November 23, 2022

Rehearsals began last week for a concert on Monday, December 5 at Joe's Pub being presented in collaboration with Maestra Music featuring song highlights from Love The Struggle, a new musical co-written by Stacy Krayand Yair Evnine about the French existential philosophers and social activists Simone de Beauvoir and Jean-Paul Sartre.
---