Don't Tell Mama Presents A SKITCH IN TIME: MY FRIENDSHIP with Maestro Skitch Henderson
.
Singer Lynn Henderson returns to Don't Tell Mama this spring with A Skitch in Time: My Friendship with Maestro Skitch Henderson, a tribute to the New York Pops founder who built the Pops from an idea to a beloved international institution. The two Hendersons, who are not related, met and bonded over music at a benefit dinner in Connecticut, where they both lived at the time. Skitch assisted Lynn, who was Chairwoman of Deck The Halls benefits for New Milford Hospital, by bringing his New York Pops All Stars to Connecticut. He mentored Lynn as she created a show about his friend, Cole Porter, for a local club with a cast ranging in age from five to eighty five. Later, Lynn and her musicians brought her cabaret shows to Hunt Hill Farm - the cooking school, store and gallery which were the Connecticut home of Skitch and his smart, dazzling wife, Ruth. A Skitch in Time: My Friendship with Maestro Skitch Henderson is directed by Klea Blackhurst, with Musical Direction by Douglas J. Cohen. Bob Sabin will play bass.
Shows are Tuesday, April 10 at 7:00pm and Saturday, April 14 at 4:00pm. There's a $20 cover charge and a 2 drink minimum per person. Don't Tell Mama is a CASH ONLY room at 343 West 46th Street, NYC. For reservations, please call: 212-757-0788 (after 4:00 pm) or visit donttellmamanyc.com.
Originally from Minnesota, Skitch landed a job - when he was in his teens - as accompanist for both Judy Garland and Mickey Rooney. He was nicknamed "Skitch" more or less by Bing Crosby, whose original name for him was "Sketch kid" because of his ability to re-work a key or arrangement in a very quick sketch. He was appointed Music Director of NBC, and The Tonight Show and Today Show, in 1952. He became a well known personality, making many appearances on radio and TV, including To Tell The Truth and other game shows. He launched the New York Pops in 1983, a long held dream.
"Skitch has been a huge inspiration and role model for me! How many people start a whole new business at age 65? It points out to me that we are never too late to pursue our dreams and should never give up on those dreams. Age is not a factor." - Lynn Henderson
Lynn Henderson is known for taste and style throughout several cabaret shows she's performed in New York City, as well as her two recordings of Great American Songbook music. In 2016, she brought 'T'Ain't Nobody's Bizness If I Do to Don't Tell Mama, including music from composers Charles Aznavour, Doug Cohen, The Gershwins, Jerry Herman, Amanda McBroom and Cole Porter among others. After performing in many venues in the Eastern U.S. since her college years as a big band singer, Lynn debuted in cabaret in 2012 at the Metropolitan Room in Manhattan with TRY TO REMEMBER, and followed that with I TRAVEL ALONE. She released her debut CD, Singer at Work (available on CD Baby) in 2012, followed by If We Only Have Love (available on iTunes) in 2014.
Pianist, Composer, Librettist and Arranger, Douglas J. Cohen, was the first recipient of the Noël Coward Prize, and has won the Fred Ebb Award for Musical Theatre Songwriting and the Richard Rogers Award for THE GIG and NO WAY TO TREAT A LADY. He's the composer and co-lyricist of THE EVOLUTION OF MANN - which will have its New York premiere at The Cell Theatre - and BRIDGES, a Berkeley Playhouse world premiere. Cohen was nominated for a Drama Desk Award for Outstanding Lyrics for CHILDREN'S LETTERS TO GOD... He received a Jonathan Larson Grant for his music to BARNSTORMER.
Mr. Sabin is a bassist, composer, and educator specializing in jazz and contemporary improvised music. He was awarded Second Place in the 2001 and 2003 International Society of Bassists' Jazz Competition, and has appeared with Chico O'Farrill, Billy Taylor, Diana Krall, and Ernie Watts. He is on the music faculty of Hunter College High School and New York University, and a New York Pops Teaching Artist.??
Actress-singer, Klea Blackhurst, recently opened in the New York premiere of Party Face running through April 8th at New York's City Center. In 2016, she introduced the title role in the world premiere of Hazel at Drury Lane in Chicago. She starred in Goodspeed Opera's 50th anniversary production of Hello, Dolly! and the world premiere of the Marvin Hamlisch/Rupert Holmes musical, The Nutty Professor. Her New York and regional stage credits abound. In addition she has appeared on TV and radio as: Shelby Cross on "Onion News Network," "The Knick," "Sesame Street," and "Prairie Home Companion." Known for her Ethel Merman tribute, Everything The Traffic Will Allow, her other concert shows are Autumn in New York: Vernon Duke's Broadway and Dreaming of a Song: The Music of Hoagy Carmichael, in collaboration with Billy Stritch. She's appeared in legendary halls from London's Palladium to Carnegie Hall, The Royal Albert Hall to Jazz at Lincoln Center and with symphony orchestras from Atlanta to Philly. Klea is a charter member of the Jerry Herman Legacy Concerts and a distinguished Alumna of the University of Utah.
Visit Lynn Henderson on the web at: www.lynnhendersonsinger.com
Photo Credit: Michael Lee Stever
---
Join Team BroadwayWorld
Are you an avid Cabaret fan in NYC? We're looking for people like you to share your thoughts and insights with our readers. Team BroadwayWorld members get access to shows to review, conduct interviews with artists, and the opportunity to meet and network with fellow theatre lovers and arts workers.
Interested? Learn more here.
---
More Hot Stories For You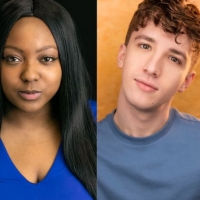 Michael Anthony Theatrical's LOUDER THAN WORDS To Play The Green Room 42

December 3, 2022

The Green Room 42 will bring Michael Anthony Theatrical's production of 'Louder Than Words' to New York City for a one night only engagement in The Broadway Rewind series. 'Louder Than Words', is a musical tribute to one of Broadway's most celebrated composers, Jonathan Larson. The performance will play Friday, December 9th at 9:30pm at The Green Room 42.
---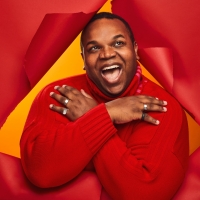 Quentin Avery Brown to Present WHAT CHRISTMAS MEANS TO ME at The Green Room 42 This Month

December 3, 2022

Quentin Avery Brown, from Dolly Parton's Christmas on the Square and Tyler Perry's A Jazzman's Blues will make his solo concert debut at Green Room 42 on December 12th at 9:30pm. 
---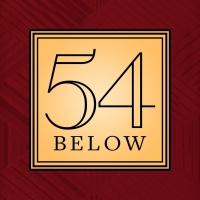 54 SINGS LADY GAGA And More Taking The Stage Next Week At 54 Below

December 2, 2022

Next week, 54 BELOW, Broadway's Supper Club & Private Event Destination, presents some of the brightest stars from Broadway, cabaret, jazz, and beyond.
---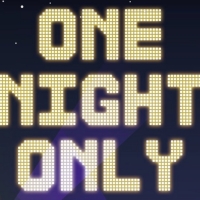 ONE NIGHT ONLY: THE RISING MUSICAL STARS OF KOREA to be Presented at The Green Room 42 This Month

December 2, 2022

Six winners of the premier Musical Star competition will be showcased in ONE NIGHT ONLY, THE RISING MUSICAL STARS OF KOREA on December 7th, at 7pm at The Green Room 42.
---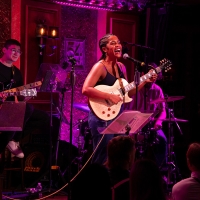 Photos: Inside 54 SINGS FOR PLANNED PARENTHOOD

December 2, 2022

Broadway's best banded together for one night only to raise spirits and funds for Planned Parenthood in a special evening of music that aims to empower, inspire, and uplift. Featuring chart-topping hits by women for women, audiences heard a star-studded Broadway cast cover the music of Ragtime, Jekyll and Hyde, Lesley Gore, Janis Joplin, ABBA, Stephen Sondheim, Ben Platt, Brandi Carlile, and much, much more. Check out photos below!
---