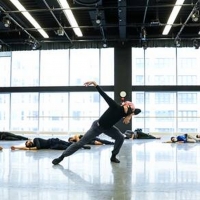 Joffrey Ballet Presents World Premiere of Nicolas Blanc's UNDER THE TREES' VOICES
April 07, 2021

The Joffrey Ballet has announced the world premiere of Under the Trees' Voices, a new 28-minute work by Joffrey Rehearsal Director Nicolas Blanc, performed and streamed from the Joffrey's Gerald Arpin...
---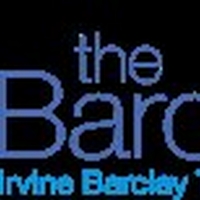 Irvine Barclay Theatre Presents a Livestreamed Concert From David Benoit Trio
March 09, 2021

David Benoit Trio is presented by Virtual Events @theBarclay on Saturday, April 3, 2021 at 7pm PST/10pm EST.
---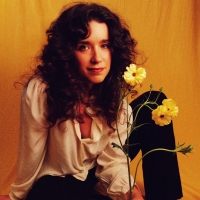 Nellen Dryden Releases 'Those Loving Eyes'
February 26, 2021

"Weather" is currently featured on Fresh Finds Country, and "Come On Honey' appears on Spotify's Best Songs 2021 - by Songpickr (Americana, Folk, Retro Soul, Blues, Indie Rock, Singer Songwriter) and ...
---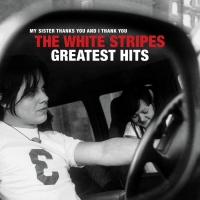 The White Stripes Share 'From The Basement' Live Session Video
February 17, 2021

The White Stripes From The Basement session is streaming now at the official White Stripes and From The Basement YouTube channels.
---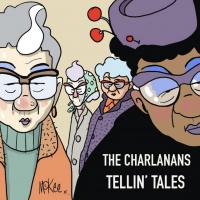 Pete McKee Launches Creative Competition For The Chance To Appear in New Exhibition
February 11, 2021

Iconic UK artist Pete McKee is inviting music lovers to recreate their favourite LP album cover (or one of their own imagining) to include in his brand new online exhibition Thud Crackle Pop going liv...
---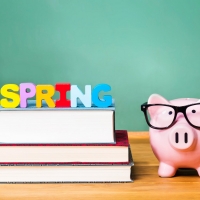 BWW Blog: Sequel Season
by Student Blogger: Maggie Cummins - January 26, 2021

This semester feels a little bit like the sequel to the fall.
---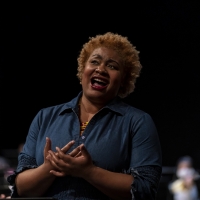 BWW Feature: ONLINE VIRTUAL OPERA TOUR. 42 No at Home Computer Screens
by Maria Nockin - January 23, 2021

Los Angeles Opera was the first to launch original programming in response to COVID-19 stay-at-home orders. Because of the success of its online  programming, LAO decided to make that feature a perman...
---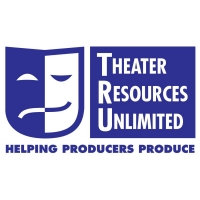 TRU Announces Community Gathering via Zoom on The Dramatists Guild Digital Rights Agreement
January 22, 2021

Theater Resources Unlimited hosts weekly Community Gatherings every Friday at 4:30pm via Zoom, to explore the creation of art and theater in the time of COVID-19. Ask questions, bring answers, be part...
---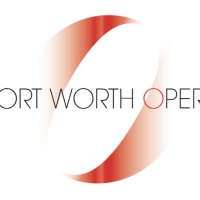 Fort Worth Opera Announces Expanded 2021 Spring Line-Up
January 21, 2021

Fort Worth Opera has announced the company's expanded line-up of innovative programs and performances for the spring of 2021.
---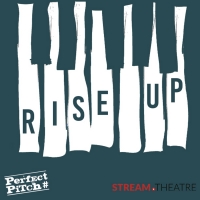 Stream.theatre and Perfect Pitch Partner To Preview New British Musical Theatre With RISE UP
January 21, 2021

Following a pilot in December, Perfect Pitch and stream.theatre will be partnering to present Rise:Up, a monthly preview of a new British musical highlighting the newest UK writing talent. 
---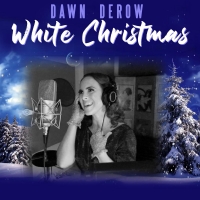 BWW Interview: Dawn Derow Releases WHITE CHRISTMAS Single and Video
by Stephen Mosher - December 10, 2020

One of the lucky few who has been able to perform in public this year, Dawn Derow has also spent a little time working indoors. WHITE CHRISTMAS is the result of some of that work.
---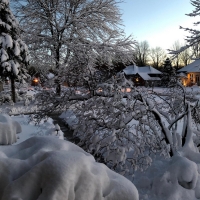 BWW Blog: Tackling Virtual, Remote Finals - Frosty's World #5
by Student Blogger: Laura Frost - December 08, 2020

Remote online learning during a pandemic has made for some comical situations.
---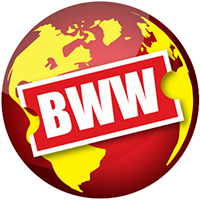 Creative Time And Allison Janae Hamilton Present Public Art Installation At Brooklyn Bridge Park
December 07, 2020

Creative Time presents Waters of a Lower Register, an immersive 5-channel film installation by artist Allison Janae Hamilton that will be on view daily from December 16 - 20, 2020 from sundown to park...
---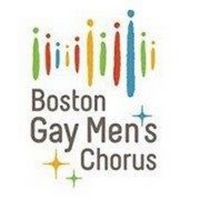 Boston Gay Men's Chorus Brings Seasonal Songs To Your Living Room With HOME FOR THE HOLIDAYS
December 07, 2020

'Home for the Holidays,' a 30-minute showcase of holiday songs from the Boston Gay Men's Chorus will air on WCVB Channel 5 on Saturday, Dec. 12 at 11:35 p.m. and again on Sunday, Dec. 13 at 1 p.m.
---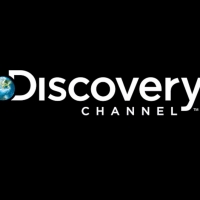 Discovery Announces the Global Launch of discovery+
December 02, 2020

discovery+ U.S. launch will feature the largest-ever content library for a new streaming service: more than 55,000 episodes from Discovery's iconic brands, the BBC's Natural History collection, A&E Ne...
---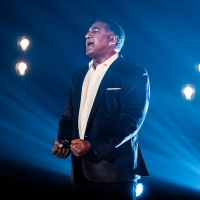 Signature Theatre Announces 2021 Five-Show Season, Featuring Norm Lewis, Solea Pfeiffer, Daniel J. Watts and More
December 02, 2020

Signature Theatre has announced the full lineup for Signature Theatre's 2021 Signature Features season, five fully-staged plays and musicals, made exclusively for the screen and professionally filmed ...
---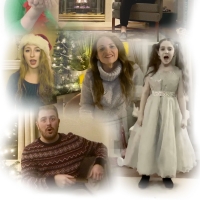 York's Belmont Theatre Offers At Home Holiday Entertainment
December 01, 2020

On December 4, The Belmont will release its virtual holiday concert entitled At Home for The Holidays. Over 30 Belmont performers will bring a variety of vocal, instrumental and dance entertainment to...
---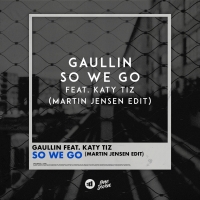 Gaullin and Martin Jensen Release 'So We Go' Ft. Katy Tiz
November 27, 2020

Bursting with pop flavour, paired with dance sensibilities, Katy Tiz's alluring vocal piece leads the listener into the mix, paving the way for a crisp percussive arrangement and a bouncy bassline.
---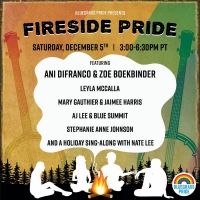 Bluegrass Pride Presents 'Fireside Pride' with Ani DiFranco & Zoe Boekbinder
November 23, 2020

As the cold, gray winter months set in, LGBTQ+ roots music non-profit Bluegrass Pride is gearing up to stoke the fire and warm the cider with Fireside Pride, an online, winter- and holiday-themed cele...
---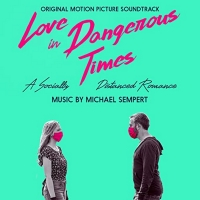 Michael Sempert's Soundtrack To LOVE IN DANGEROUS TIMES Now Available
November 13, 2020

New film by director Jon Garcia 'Love in Dangerous Times,' about virtual distance love was produced and released during the pandemic on November 3rd on various platforms.
---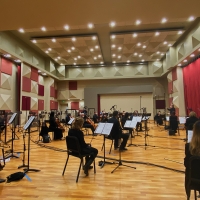 BWW Feature: ONLINE OPERA VIRTUAL TOUR NOV 6-14 at Home Computer Screens
by Maria Nockin - November 06, 2020

Free digital tickets are now available for The Anonymous Lover which premieres online Saturday, November 14, at 5 PM Pacific Time. The Anonymous Lover is a 1780 comic romance by pioneering Black compo...
---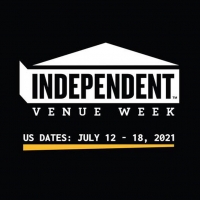 Independent Venue Week Announces 2021 Dates
November 02, 2020

Set to run from July 12 to 18, 2021, Independent Venue Week is now accepting sign-ups from independent venues and promoters interested in being part of next year's week-long celebration of the spirit ...
---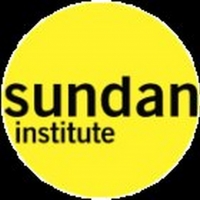 Sundance Institute Announces Seven New Members of Board of Trustees
October 26, 2020

The nonprofit Sundance Institute today announced the newly appointed and recent additions to the Institute's Board of Trustees. 
---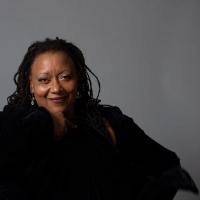 BWW Interview: Fredi Walker-Browne Directs LET THE CHIPS FALL WHERE THEY MAY, A COVID PLAY Presented By Holmdel Theatre Company and Out of the Box Theatrics on 10/5
by Erica Handel - September 28, 2020

Out of the Box Theatrics (OOTB) and Holmdel Theatre Company will present a virtual reading of LET THE CHIPS FALL WHERE THEY MAY, A COVID PLAY on Monday, October 5th at 7:15 PM ET on Facebook and YouTu...
---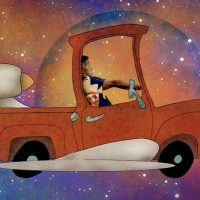 Honolulu Theatre For Youth Premieres Season 2 Of The HI Way
September 21, 2020

Honolulu Theatre for Youth announces the premiere of Season 2 of The HI Way, HTY's hit television show which brings the magic of HTY's educational stage performances and the resident ensemble's creati...
---
Current Shows on THE-WEATHER-CHANNEL
Latest THE-WEATHER-CHANNEL Tweets
4/15 @ 12:06 PM

weatherchannel - Has the Mud Mountain Haulers crew reached their breaking point? Watch a new episode this Sunday night at 10/9c to f… https://t.co/7JANqjApjY
Retweet | Reply | Original Link   
4/15 @ 10:33 AM

weatherchannel - This cooler April pattern may frustrate those itching for spring warmth. But it also has one significant benefit.… https://t.co/8lpOZs4DTo
Retweet | Reply | Original Link   
4/15 @ 10:13 AM

weatherchannel - For our planet, one day just isn't enough. That's why The Weather Channel is turning #EarthDay into #TWCEarthWeek!… https://t.co/XVVkbuFLHP
Retweet | Reply | Original Link   
4/15 @ 8:11 AM

weatherchannel - Storm of Suspicion is BACK! Watch the two-hour season premiere this Saturday at 9/8c. https://t.co/vHytMGZFDV
Retweet | Reply | Original Link   
4/15 @ 7:49 AM

weatherchannel - The latest on this spring nor'easter, NOW on The Weather Channel. https://t.co/5mUrMTD5Ib
Retweet | Reply | Original Link   
4/15 @ 6:43 AM

weatherchannel - NEW: We spoke with the U.S. Coast Guard for an update on the search for the missing passengers of a capsized boat o… https://t.co/ZffXcySkWD
Retweet | Reply | Original Link   
4/15 @ 5:42 AM

weatherchannel - #Severe thunderstorm watch is in effect until 3pm CDT for parts of central Texas. Hail up to 3" diameter and wind g… https://t.co/SJmuEmM9Wu
Retweet | Reply | Original Link   
4/15 @ 5:13 AM

weatherchannel - How are we feeling today? Catch our coverage for your city's cooler temps, and start planning your weekend! https://t.co/y7VKCMXkHg
Retweet | Reply | Original Link   
4/15 @ 3:35 AM

weatherchannel - New #hurricane season outlook issued today predicts a more active season than normal for the Atlantic in 2021. Det… https://t.co/e6dAcicJFg
Retweet | Reply | Original Link   
4/15 @ 3:29 AM

weatherchannel - Winter storm warnings have been posted for higher elevations in New England, where late-season snowfall is expected… https://t.co/ZFYMOjwnwU
Retweet | Reply | Original Link   
4/14 @ 4:02 PM

weatherchannel - It's #LookUpAtTheSkyDay... And we consider ourselves pros at that 😉 Your turn! #GetIntoTheOutThere and do some sta… https://t.co/tzxjogFEtX
Retweet | Reply | Original Link   
4/14 @ 1:06 PM

weatherchannel - #Winter storm watches have been issued for higher elevations from western Massachusetts to Maine. Heavy, wet… https://t.co/2rMj155ZE5
Retweet | Reply | Original Link   
4/14 @ 12:31 PM

weatherchannel - Wildfire researchers at @SJSU made a startling discovery in the Santa Cruz mountains: the fuel moisture content of… https://t.co/zvG7U2zcO8
Retweet | Reply | Original Link   
4/14 @ 10:54 AM

weatherchannel - Our favorite day is here... It's time for #WindowWednesday! Snap a pic of the view outside your window and tell us… https://t.co/6Mm0Dfuzmw
Retweet | Reply | Original Link   
4/14 @ 10:30 AM

weatherchannel - Why we urge you to stay away from windows when sheltering during #severe t-storms. From Kuala Lumpur Tuesday:… https://t.co/piTs22zrsJ
Retweet | Reply | Original Link   
4/14 @ 9:51 AM

weatherchannel - These cooler spring temps will continue into next week! Do you prefer a bit of chill in the air? Start planning yo… https://t.co/P5yCP7C0og
Retweet | Reply | Original Link   
4/14 @ 7:54 AM

weatherchannel - We're LIVE with the latest on the spring nor'easter that will bring rain, snow, and wind this week. Catch our cove… https://t.co/sGjbr5qviS
Retweet | Reply | Original Link   
4/14 @ 7:51 AM

weatherchannel - We're LIVE with the latest on the spring nor'easter that will bring rain, snow, and wind this week. https://t.co/ll4j7n6sS0
Retweet | Reply | Original Link   
4/14 @ 6:35 AM

weatherchannel - NEW: Yesterday, severe weather led to a boat capsizing off the Louisiana Coast. So far, 6 passengers have been resc… https://t.co/fx7WRBGfAT
Retweet | Reply | Original Link   
4/14 @ 6:32 AM

weatherchannel - NEW: Yesterday, severe weather led to a boat capsizing off the Louisiana Coast. So far, 6 passengers have been resc… https://t.co/uN5EF4NRUE
Retweet | Reply | Original Link