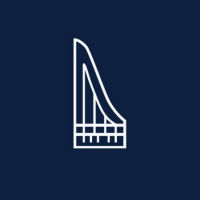 IDYLL & INTRIGUE Concert to be Presented by Ars Lyrica Houston
April 16, 2021

Ars Lyrica Houston will offer the penultimate concert of its first virtual season with Idyll & Intrigue. Featuring Handel's pastoral cantata Aminta e Fillide, the concert will air on Friday, May 21, 2...
---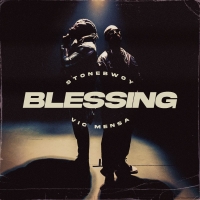 Stonebwoy & Vic Mensa Release 'Blessing'
April 16, 2021

Chicago's Vic Mensa is one of the most respected rappers on the planet, previously collaborating with the likes of Kanye West, Pharrell Williams and Chance The Rapper, as well as scoring a Grammy nomi...
---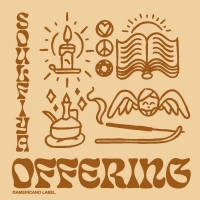 Soulfiya Announces 'Offering' EP Due Out Apr. 20
April 16, 2021

Offering features co-production from Miami based Clips X Ahoy and includes vocal appearances from the legendary Apache Indian, Joel Castillo of 77 Jefferson, and Tijuana's La Diabla.
---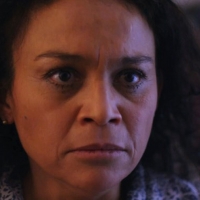 University Of Arizona School Of Theatre, Film & Television Announces I DREAM IN WIDESCREEN 2021 Line-up
April 14, 2021

The University of Arizona's School of Theatre, Film & Television presents the 16th edition of I DREAM IN WIDESCREEN, the annual showcase of undergraduate thesis films celebrating a wide range of new f...
---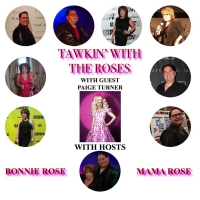 VIDEO: Paige Turner Joins Today's Episode of TAWKIN' WITH THE ROSES
April 14, 2021

Tawkin' With the Roses, the weekly talk show hosted by veteran actress Bonnie Rose and cabaret star Stephen S. Miller (aka "Mama Rose"), today welcomed New York City's tawdry blonde bombshell "Showbiz...
---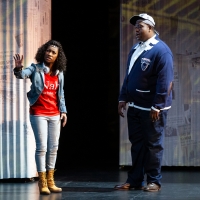 MARIAN'S SONG to be Presented by Houston Grand Opera at Miller Outdoor Theatre This Spring
April 14, 2021

Continuing the annual company tradition of offering a spring performance at Miller Outdoor Theatre, Houston Grand Opera will present Marian's Song for free on Friday, May 14 and Saturday, May 15. Mari...
---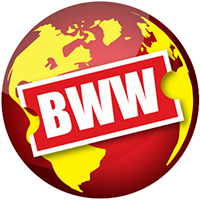 Burlington Discover Jazz Festival Returns June 4-13; Full Schedule Announced
April 13, 2021

Burlington Discover Jazz Festival, a program of the Flynn, produced in association with Burlington City Arts, returns to Downtown Burlington Friday, June 4 through Sunday, June 13.
---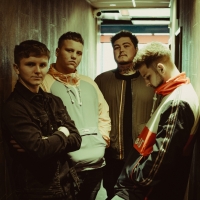 Paisley Parc Release New Single 'CD'
April 13, 2021

Following on their 2020 singles 'Hey Lady' and 'Never Played It Save' grabbing the attention of Vents Magazine and Music Crowns. Paisley Parc have previously performed at the local Merthyr Rising 2019...
---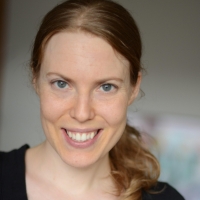 ATLAS THE LONELY GIBBON Opens Women Playwrights Series at Centenary Stage Company
April 12, 2021

Centenary Stage Company's Women Playwrights Series kicks off its Spring 2021 reading series with Deborah Yarchun's Atlas the Lonely Gibbon on Wednesday, April 14th at 7:30 PM in the Sitnik Theatre of ...
---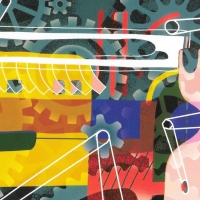 BWW Review: HOTHOUSE at Grand Théâtre
by David Sousa Lopes - April 12, 2021

This weekend, the Grand Théâtre opened its door to Harold Pinter's Hothouse, the celebrated black comedy made famous in the 1980s.
---
Adelaide Cabaret Festival Unveils its 2021 Program
April 11, 2021

South Australia's most loved winter event, Adelaide Cabaret Festival, is back this June and is turning the spotlight on Australia's best, brightest, and boldest performers, with the full line-up annou...
---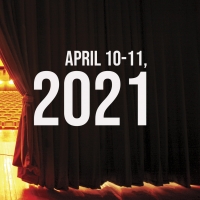 Virtual Theatre This Weekend: April 10-11- with Ali Stroker, Annette Bening and More!
April 10, 2021

Broadway might be dark, but that doesn't mean that theatre isn't happening everywhere! Below, check out where you can get your daily fix of Broadway this weekend, April 10-11, 2021.
---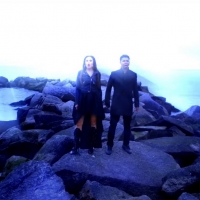 VIDEO: ROCK ME AMADEUS Cast Members Release New Teaser for 'Black Hole Soleil'
April 09, 2021

As part of a monthly series of video releases, the group's latest video 'Black Hole Soleil' combines the aria 'Ah! leve toi soleil,' from the opera Romeo et Juliette by Charles Gounod, 'Black Hole Sun...
---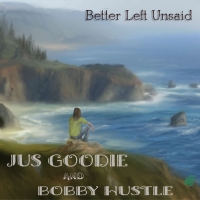 Jus Goodie Releases New Single 'Better Left Unsaid'
April 09, 2021

The San Diego based band, Jus Goodie, is led by band leaders Jus Goodie and Zan. Together with their band, they combine the elements of modern and vintage reggae, rock, Motown soul, and classic R&B to...
---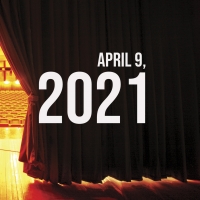 Virtual Theatre Today: Friday, April 9- with Marisha Wallace, Lena Hall, and More!
April 09, 2021

Today (April 9) in live streaming: Marisha Wallace chats on Clubhouse, an Easter Bonnet celebration on Stars in the House, Lena Hall in concert, and more!
---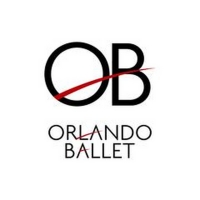 Orlando Ballet Announces 2021-22 Season - THE GREAT GATSBY, THE JUNGLE BOOK, and More!
April 09, 2021

The Orlando Ballet has announced its upcoming lineup for the 2021-22 season. The performances will include The Great Gatsby, The Jungle Book, The Nutcracker, and more!
---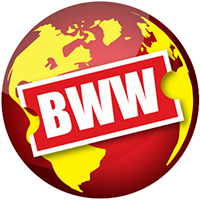 Norfolk & Norwich Festival Announces Programme For May 2021
April 09, 2021

The Festival will take place in venues across the city and county, as well as at the newly reopened Festival Gardens where a brand-new Festival music weekend is announced in collaboration with Wild Pa...
---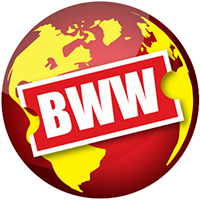 The Music Center Launches DANCE AT DUSK A New Outdoor Dance Series
April 08, 2021

The Music Center will welcome back limited audiences in a safe manner to enjoy live performances with a new outdoor series called Dance at Dusk.
---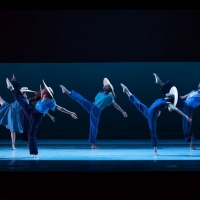 Ailey All Access Presents Two Broadcasts Set to the Music of Duke Ellington and John Coltrane Plus Much More
April 08, 2021

During Jazz Appreciation Month, viewers are encouraged to virtually connect and witness Alvin Ailey American Dance Theater's unparalleled artistry and celebrate America's two great art forms – modern ...
---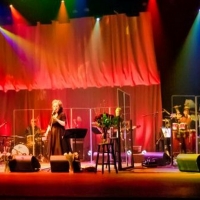 Stream Sue Smith and The Potion Kings' Album Release Concert At River Run Centre!
April 08, 2021

Sue Smith & the Potion Kings delivered their Album Release Concert LiveStream on March 26th, direct from Guelph's River Run Centre! Streaming-on-demand of the show is available until (through) Monday,...
---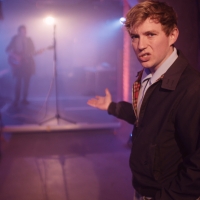 Photo Flash: First Look at Jack Holden in the Filming of the World Premiere of CRUISE
April 08, 2021

Images taken during the filming of the world premiere of CRUISE  have been released today. Written and performed by Jack Holden (War Horse, West End; Ink, Almeida Theatre), CRUISE  is an urgent, movin...
---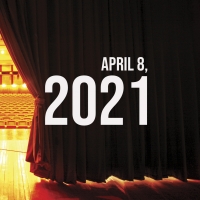 Virtual Theatre Today: Thursday, April 8- with Ali Stroker, The Blackburn Prize, and More!
April 08, 2021

Today (April 8) in live streaming: Ali Stroker visits Backstage Live, 32 Bar Cut with Bradley Gibson and more!
---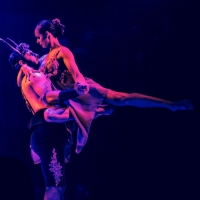 MATADOR Returns To Melbourne
April 08, 2021

After a sold out tour in 2019 across four Australian capital cities and four amazing venues: The Melba Spiegeltent, Sydney Opera House, The Tivoli Brisbane and Adelaide Festival Centre, MATADOR return...
---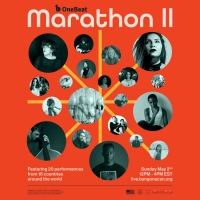 Bang on a Can Announces OneBeat Marathon #2 Live Online
April 07, 2021

Bang on a Can will present the second OneBeat Marathon – Live Online – on Sunday, May 2, 2021 from 12PM - 4PM EDT, curated by Found Sound Nation, its social practice and global collaboration wing. Ove...
---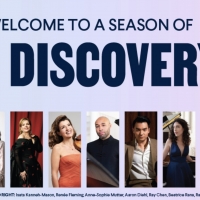 Baltimore Symphony Orchestra Announces 2021-22 Season: A SEASON OF DISCOVERY
April 07, 2021

The Baltimore Symphony Orchestra (BSO) today announces its 2021-22 Season: A Season of Discovery, marking a return to performances for live audiences at the Joseph Meyerhoff Symphony Hall and The Musi...
---
Current Shows on FUSION