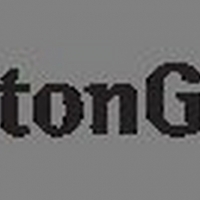 Houston Grand Opera Announces A New Outdoor Performance And Additions To Digital Season
March 05, 2021

Houston Grand Opera has announced the company's return to live, in-person performance at a special outdoor event, as well as the extension of HGO Digital, the Sarah and Ernest Butler Performance Serie...
---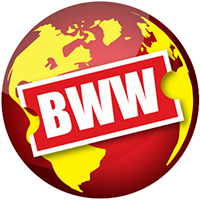 Fscj Artist Series Beyond Broadway In Jacksonville Presents ELECTRIC LIGHT ORCHESTRA EXPERIENCE
March 05, 2021

Electric Light Orchestra Experience features the brilliant arrangements and flawless musicianship and vocals of the 12 elite professional musicians, whose credits include an exhaustive list of the b...
---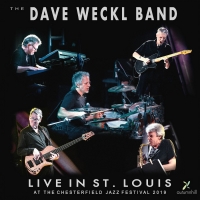 The Dave Weckl Band Reunites For A Very Special Live Album
March 03, 2021

When the legendary Dave Weckl Band reunited on stage at the 2019 Chesterfield Wine & Jazz Festival in St. Louis, Missouri, the show was already a rare and very special occasion. But even playing their...
---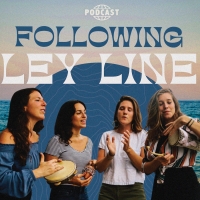 Ley Line Announces Premiere of Visual Album and New Podcast FOLLOWING LEY LINE
March 03, 2021

Ley Line has announced their Visual Album premiere on May 14 and the launch of their podcast series 'Following Ley Line' on March 5. The visual album is an accompaniment to Ley Line's calbum We Saw Bl...
---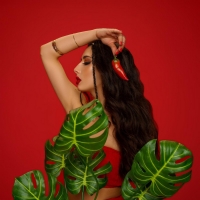 Naïka Shares New Single 'Sauce'
March 03, 2021

Lost In Paradise, Pt. 1 arrived last year and was met with applause from such publications as HITS Daily Double and LADYGUNN, who described Naïka as a "child of the world" who "has a unique perspectiv...
---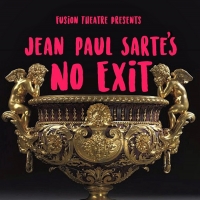 Fusion Theatre NYC Presents NO EXIT
March 03, 2021

FUSION THEATRE NYC has announced a new production scheduled to stream this month. 'No Exit' is the play penned by the father of Existentialist philosophy, Jean Paul Sartre. It was first performed dur...
---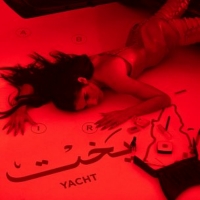 ABIR Releases New Visual for Single 'Yacht'
March 03, 2021

'One of my main goals when writing a record about love/relationships is to tell my story in a way that will empower me and those listening," notes ABIR.
---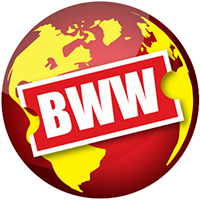 Without Walls Announces Biggest Outdoor Arts Programme To Date
March 03, 2021

In the time of Covid, Outdoor Arts provide important opportunities to reinvigorate our cultural lives whilst supporting the creative economy. To lead the way, Without Walls has announced 21 new proje...
---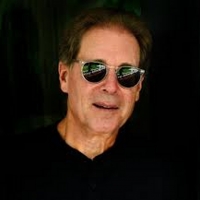 Robert Miller's FOLLOW YOUR DREAMS Podcast To Launch With VIP Guests
March 02, 2021

Robert Miller, acclaimed musician and creative force behind the celebrated Rock/Jazz/Latin fusion band, Project Grand Slam (PGS), will launch his "Follow Your Dream Podcast" on or about March 15th wit...
---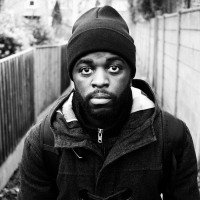 London MC Alfa Mist Shares New Track 'Organic Rust'
March 02, 2021

Of the track Alfa states: "In the UK version of 'Blackjack' the 'Bring Backs' Rule means you can't celebrate your win until the next round is over, Organic Rust is a song about being at odds with the ...
---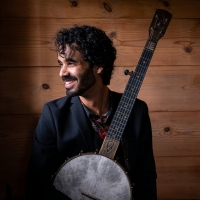 Creative Cauldron Presents PASSPORT TO THE WORLD OF MUSIC Concerts This Weekend
March 01, 2021

Creative Cauldron presents a musical tour of the world in our intimate cabaret space turned high-def live stream studio, with a diverse musical line up specially curated by Ken Avis and Lynn Veronnea...
---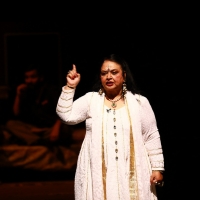 Rama Pandey Brings GIRAFTARI To Delhi
March 01, 2021

The debut production of RATNAV, 'Giraftari' will return post-pandemic following social distancing norm and spaced seating. The theatre has been sanitized and every audience member will be given a comp...
---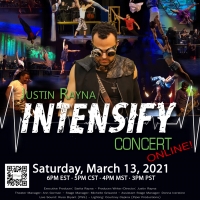 INTENSIFY Lands At The Front-Row Fringe Festival
February 27, 2021

Justin Rayna's INTENSIFY, a concert and circus arts spectacular comes to the Front-Row Fringe Festival (A Virtual Experience) on Saturday, March 13, 2021.
---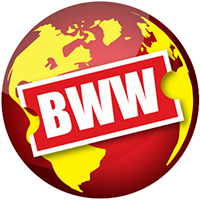 Concerts Announced For Pregones/PRTT's MARCH IS MUSIC Program
February 26, 2021

Pregones/PRTT announces the 2021 lineup for its popular concert series, March is Music (MIM), featuring 15 FREE events including traditional, classical and contemporary concerts, film screenings and c...
---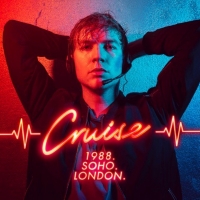 Jack Holden's CRUISE to Stream on Stream.Theatre in April
February 24, 2021

Written and performed by Jack Holden (War Horse, West End; Ink, Almeida Theatre), CRUISE is an urgent, moving and inspirational new play with live music and spoken word.
---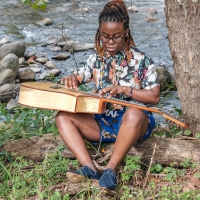 Creative Cauldron Presents PASSPORT TO THE WORLD OF MUSIC Live Streaming Series
February 23, 2021

Creative Cauldron presents a musical tour of the world in its intimate cabaret space turned high-def live stream studio, with a diverse musical line up specially curated by Ken Avis and Lynn Veronneau...
---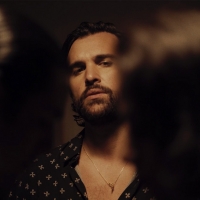 Juan Pablo Di Pace Releases New Single 'Te Senti'
February 23, 2021

Once the song was finished, Di Pace visited his parents in Madrid and upon meeting Flamenco musician Tito Losada and his sons via a watsapp introduction, 'Te Senti' evolved from a pop ballad into a dy...
---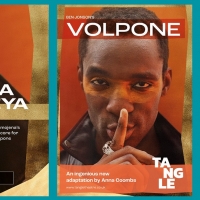 Tangle launches Playtext and adapted original music from VOLPONE
February 23, 2021

On Volpone's opening night anniversary, Tangle is launching the playtext of Volpone as adapted by Artistic Director Anna Coombs; and Amina Kadeya EP, a special adaptation of the score originally creat...
---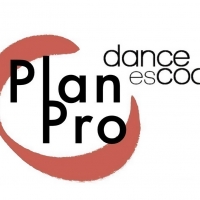 El PlanPro de Dance Escool llega a la sede de Barcelona
by Cristina Martinez - February 23, 2021

Dance Escool amplía a la sede en Barcelona su PlanPro tras el éxito obtenido en Madrid. Este programa de clases ofrece a los profesionales del sector una formación completa y, comprendiendo que los ...
---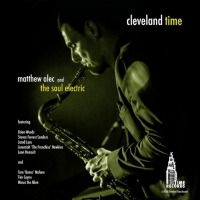 Matthew Alec & The Soul Electric Release Debut Jazz-Fusion Album 'Cleveland Time'
February 22, 2021

Cleveland Time marks the first album release from the group that features Matthew Alec, Brian Woods, Steven Forest Sanders, Jared Lees, Jeremiah Hawkins, and Leon Henault.
---
Krissi Dallas Promotes Her YA Fantasy Novel 'Windchaser'
February 21, 2021

High school senior Whitnee has spent six years rebuilding her identity after her father's mysterious disappearance left her with more questions than answers.
---
BWW Feature: ONLINE VIRTUAL OPERA TOUR NO. 46 at Home Computer Screens
by Maria Nockin - February 20, 2021

LA Opera's newest digital short film, Death, unites the striking visuals of celebrated filmmaker Nadia Hallgren, the Emmy-nominated director of the Michelle Obama documentary Becoming, with the intrig...
---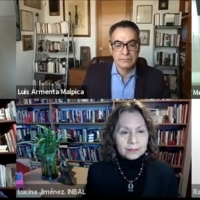 Luis Armenta Malpica Recibe El Premio Iberoamericano Bellas Artes De Poesía Carlos Pellicer Para Obra Publicada 2020
February 19, 2021

Por su obra Enola Gay (2019), el poeta y ensayista Luis Armenta Malpica recibió el Premio Iberoamericano Bellas Artes de Poesía Carlos Pellicer para Obra Publicada 2020, convocado por la Secretaría de...
---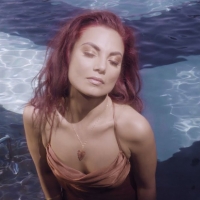 MJ Songstress Releases Music Video for 'Carousel'
February 18, 2021

In addition to her compositional talents, MJ Songstress is also a skilled dancer, and for the music video for "Carousel" director Sage Love chose to highlight MJ's natural grace in the video.'
---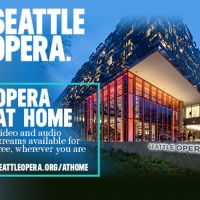 Seattle Opera Streams DON GIOVANNI
February 17, 2021

For many years, the character of Don Giovanni was celebrated as "Mozart's bad boy"—an evil but charming anti-hero of opera. But for Stage Director Brenna Corner and Maestro Lidiya Yankovskaya—the duo ...
---
Current Shows on FUSION