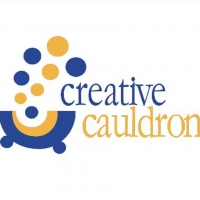 Creative Cauldron Presents 'Passport to the World of Music' Live Streaming Series
January 22, 2021

Creative Cauldron presents a musical tour of the world in our intimate cabaret space turned high-def live stream studio, with a diverse musical line up specially curated by Ken Avis and Lynn Veronneau...
---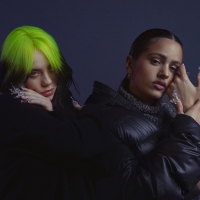 Billie Eilish & Rosalia Join for 'Los Vas A Olvidar'
January 21, 2021

Internationally acclaimed, GRAMMY Award winning artists Billie Eilish [Darkroom/Interscope Records] and Rosalía [Columbia Records] have joined forces for 'Lo Vas A Olvidar.'
---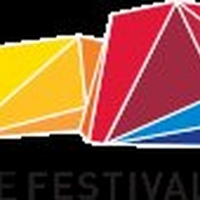 Music, Art And Workshops Herald Chinese New Year At Adelaide Festival Centre
January 20, 2021

An enchanting concert blending traditional and modern music will be a highlight of Chinese New Year celebrations at Adelaide Festival Centre next month.
---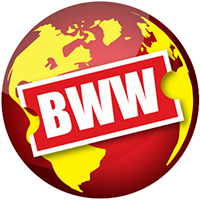 The Music Center Continues FOR THE LOVE OF L.A. Digital Series
January 19, 2021

The Music Center's digital series, For the Love of L.A., celebrates the creativity of Los Angeles and supports L.A.-based artists representing the disciplines of music, dance, visual culture and more....
---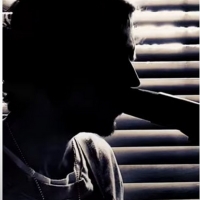 Black Pistol Fire: Debut New Live Video For "Level" On American Songwriter
January 18, 2021

As the Austin rock group Black Pistol Fire gear up for the release of their new album Look Alive, watch guitarist/vocalist/songwriter Kevin McKeown deliver a sedated live performance of the band's son...
---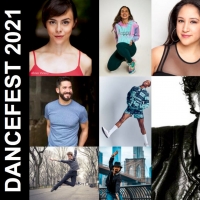 DANCEFEST - a Weekend of Free Dance Classes to Feature Artists From IN THE HEIGHTS, ON YOUR FEET, NYCB & More
January 18, 2021

CB Festival Productions has partnered with Salgado Productions to provide an international opportunity of a dance weekend training free of charge in 2021. Classes in ballet, hiphop, street jazz, and l...
---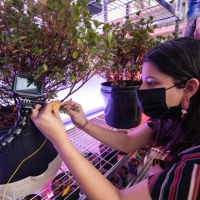 Murals At Mason And Mason Exhibitions Present Sam Nester's ARCADIA Sound And Light Installation
January 15, 2021

George Mason University's College of Visual and Performing Arts (CVPA) announced the public sound and light installation Arcadia, created by artist Sam Nester and offered in partnership with the Schoo...
---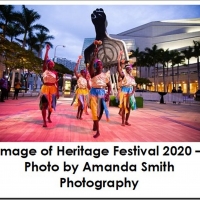 The Adrienne Arsht Center for the Performing Arts Announces Virtual HERITAGE FESTIVAL 2021
January 15, 2021

The Adrienne Arsht Center for the Performing Arts of Miami-Dade County has announced a lineup of in-person performances and online events commemorating Black History Month in February. The virtual lin...
---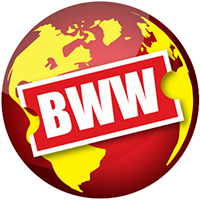 Love Is In The Air At Boyd Gaming Destinations On Valentine's Day
January 14, 2021

Boyd Gaming destinations across Southern Nevada are offering decadent and unforgettable Valentine's Day dining experiences on Sunday, February 14.
---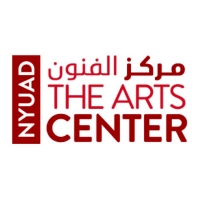 The Arts Center at NYU Abu Dhabi Continues its Season Six Program With New Artists Lineup
January 14, 2021

The Arts Center at NYU Abu Dhabi (NYUAD) has announced a diverse schedule of performances, talks, and workshops for January and February. Centered around the season's continuing theme, 'A Bridge', the...
---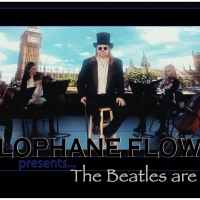 Take a Wistful Walk Down Penny Lane With Jeff Lake & Cellophane Flowers
January 14, 2021

"Penny Lane", the new release from singer/songwriter Jeff Lake and his classical music compadres in Cellophane Flowers, is available now on hard copy CD.
---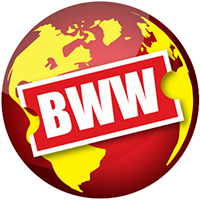 Bristol Riverside Theatre Presents The Philadelphia Premiere Of SINGLES IN AGRICULTURE
January 13, 2021

Bristol Riverside Theatre kicks off the new year by introducing audiences to rising star Abby Rosebrock with the Philadelphia premiere of Singles in Agriculture. In the virtual show, a resilient young...
---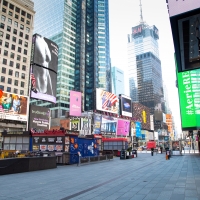 OFF BROADWAY IN THE BOROS: POP-UPS Performance Series Makes its Broadcast Television Debut
January 13, 2021

The popular "Off Broadway in the Boros: Pop-Ups" performances will make their broadcast television debut on NYC Life, the lifestyle channel of the City of New York's broadcast network NYC Media, on Fr...
---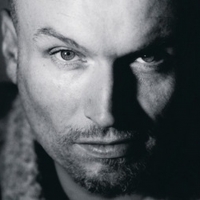 New Audio-Digital Theatre Platform SOUND STAGE to Premiere Plays From Mark Ravenhill, Roy Williams and More
January 12, 2021

Pitlochry Festival Theatre, The Royal Lyceum Theatre Edinburgh in collaboration with Naked Productions have announced Sound Stage – a new immersive audio digital theatre which from late March will pre...
---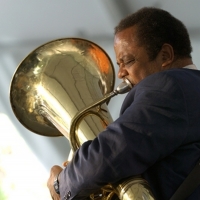 Multi-Instrumentalist Howard Johnson Dies at 79
January 12, 2021

Howard Johnson, veteran jazz musician, tuba innovator and founding member of the Saturday Night Live band, died at home in New York on Jan. 11, 2021, following a long illness, according to his longtim...
---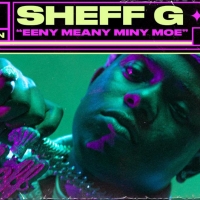 Sheff G Performs 'Eeny Meany Miny Moe' And 'Lights On'
January 11, 2021

Vevo announces Sheff G as the next artist in their Ctrl series with performances of "Eeny Meany Miny Moe" and 'Lights On' premiering today. Vevo's Ctrl series highlights the work of hard-hitting, cutt...
---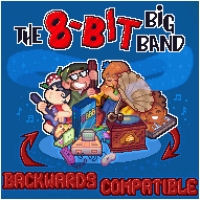 The 8-Bit Big Band's New Album BACKWARDS COMPATIBLE Is Now Available
January 11, 2021

The 8-Bit Big Band, under the direction of Tony-nominee Charlie Rosen, has released their third full length album, Backwards Compatible. An exploration of the 'Great Video Game Songbook'', this electr...
---
Women's Writes Online Festival Returns
January 11, 2021

After sell out shows at The Arcola Theatre, VAULT Festival and a little jaunt on The London Theatre Podcast, Women's Writes is back! This time we're going online with The Women's Writes Online Festiva...
---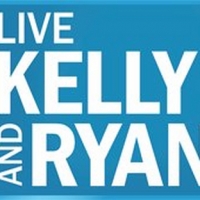 Scoop: Coming Up on a Week of LIVE WITH KELLY AND RYAN on ABC - January 11 - 15 2021
by TV Scoop - January 08, 2021

Find out what's happening on Coming Up on a Week of LIVE WITH KELLY AND RYAN and if it's a new episode, airing on ABC on Monday, January 11, 2021!
---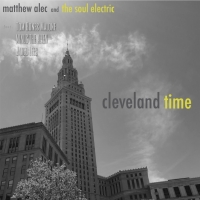 Matthew Alec and The Soul Electric Share Single 'Cleveland Time'
January 08, 2021

Jazz fusion ensemble Matthew Alec and The Soul Electric has shared a new single off their upcoming debut album Cleveland Time, due to be released February 19, 2020 on Cleveland Time Records.
---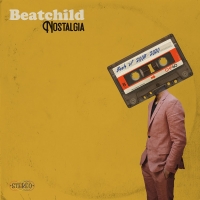 Beatchild Shares 'Soul Garden' From Upcoming Nostalgia Release
January 08, 2021

For Nostalgia: Beats of 2008 – 2020, Beatchild has selected his favourite cuts from his first three BBE albums, presenting instrumental versions for the first time alongside previously unreleased bonu...
---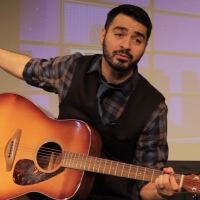 MEN ARE FROM MARS – WOMEN ARE FROM VENUS LIVE! Returns to Eisemann Center
January 08, 2021

The Off-Broadway hit comedy Men Are From Mars – Women Are From Venus LIVE!, is a one-man fusion of theatre and stand-up, and is a light-hearted theatrical comedy based on the New York Times #1 best-se...
---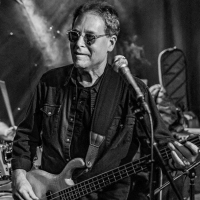 Robert Miller Will Release Debut Album 'Summer of Love (2020)'
January 04, 2021

Acclaimed bassist/composer and leader of the rock/jazz/Latin fusion ensemble Project Grand Slam, Robert Miller will release his debut solo album, SUMMER OF LOVE (2020), on January 29, 2021 (Cakewalk R...
---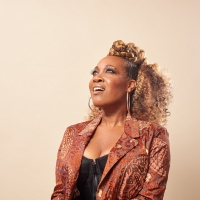 Acclaimed Soprano Janinah Burnett to Release Debut Album
January 03, 2021

World-renowned soprano Janinah Burnett will step into the spotlight with the release of her new album, Love the Color of Your Butterfly.
---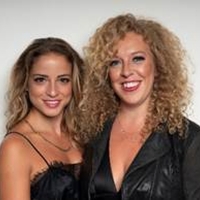 Theatre/Dance Producers Sisters Grimm Receive MBEs for Services to International Trade and the Creative Industry
December 30, 2020

Pietra Mello-Pittman and Ella Spira, founders of the dance/theatre production company Sisters Grimm, have been awarded MBEs for services to International Trade and the Creative Industry in the 2021 Ne...
---