VIDEO: Sneak Peek - Holliday Grainger and Emile Hirsch in New BONNIE & CLYDE Miniseries
In a first for A+E Networks, Lifetime, A&E and History will unite to simulcast the four-hour, two-night major event Bonnie & Clyde, starring Emile Hirsch (Into the Wild) and Holliday Grainger (The Borgias) in the title roles of Clyde Barrow and Bonnie Parker, the Depression-era outlaw couple whose criminal exploits have assured them lasting fame for eight decades, on Sunday, December 8th, and Monday, December 9th, at 9pm ET/PT. Click below for a sneak peek at the series!
The star-studded cast also includes Academy Award, Golden Globe and Emmy winner Holly Hunter (The Piano) and Academy Award winner and multiple Golden Globe and Emmy nominee William Hurt (Too Big to Fail). The miniseries reunites Hunter and Hurt, who starred in and earned Oscar nominations for 1987's Broadcast News. Hunter plays Emma Parker, Bonnie's mother, and Hurt stars as Frank Hamer, the Texas Ranger pursuing the Barrow gang. Other key cast members include Sarah Hyland (Modern Family) as Blanche Barrow, Clyde's sister-in-law; Lane Garrison (Prison Break) as Clyde's brother Buck; Elizabeth Reaser (The Twilight Saga) as P.J. Lane, a writer tracking the gang; Austin Hebert (True Blood) as Ted Hinton, a lawman also on The Hunt for the duo; and Dale Dickey (Winter's Bone) as Cummie Barrow, Clyde's mother.
Produced by Sony Pictures Television and from executive producers Craig Zadan and Neil Meron (Steel Magnolias, The Bucket List, Oscar(R)-winning Chicago), Bonnie & Clyde follows Barrow, Parker and the notorious Barrow Gang as they sweep through the Central and Southern United States committing small-time robberies and daring bank heists, leaving murdered police officers and civilians in their wake. Bonnie & Clyde was written by John Rice and Joe Batteer (Windtalkers, Blown Away) and directed by two-time Oscar(R) nominee Bruce Beresford (Tender Mercies, Breaker Morant). Beresford is best known as the director of Driving Miss Daisy.
Bonnie & Clyde retells the fascinating tale of the legendary couple whose crime spree enraptured the American public. Rumored to have a sixth-sense to see events before they happened, Barrow was always able to stay one step ahead of the law as they escaped Capture time and again. His one blind spot was Parker, who was intent on becoming famous and fed on the alluring media attention, pushing Barrow to commit riskier and more dangerous crimes to generate bigger headlines and make them the most famous criminals of the modern era.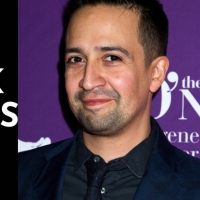 Lin-Manuel Miranda To Return For HIS DARK MATERIALS Season 3 On HBO

October 6, 2022

HBO has confirmed that award-winning composer and actor Lin-Manuel Miranda will return for the third season of the fantasy drama.
---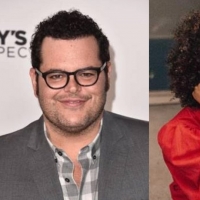 Development Halts On Disney+ BEAUTY AND THE BEAST Prequel Series

February 10, 2022

A planned Beauty and the Beast musical prequel series will not move forward at Disney+.
---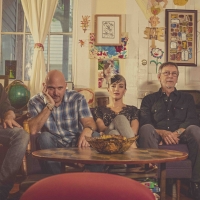 Tony & Grammy Winner Michael Cerveris' Loose Cattle to Stream Live Performance Tonight

January 5, 2022

Loose Cattle, fronted by two-time Tony Award & Grammy winner Michael Cerveris and Kimberly Kaye, will stream a performance live from New Orleans tonight!
---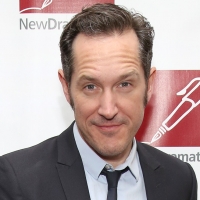 Bertie Carvel Joins THE CROWN Season Five As Tony Blair

October 28, 2021

The acclaimed Netflix series, 'The Crown' has added Tony Award-winning actor Bertie Carvel to its cast in the role of British Prime Minister Tony Blair.
---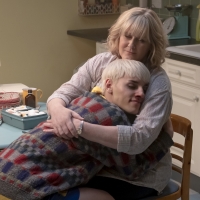 REVIEW ROUNDUP: What Do Critics Think of EVERYBODY'S TALKING ABOUT JAMIE?

September 17, 2021

Inspired by true events, Everybody's Talking About Jamie follows Jamie New (Harwood), a teenager from Sheffield, who dreams of life on stage.
---